Cybersecurity Training Information Session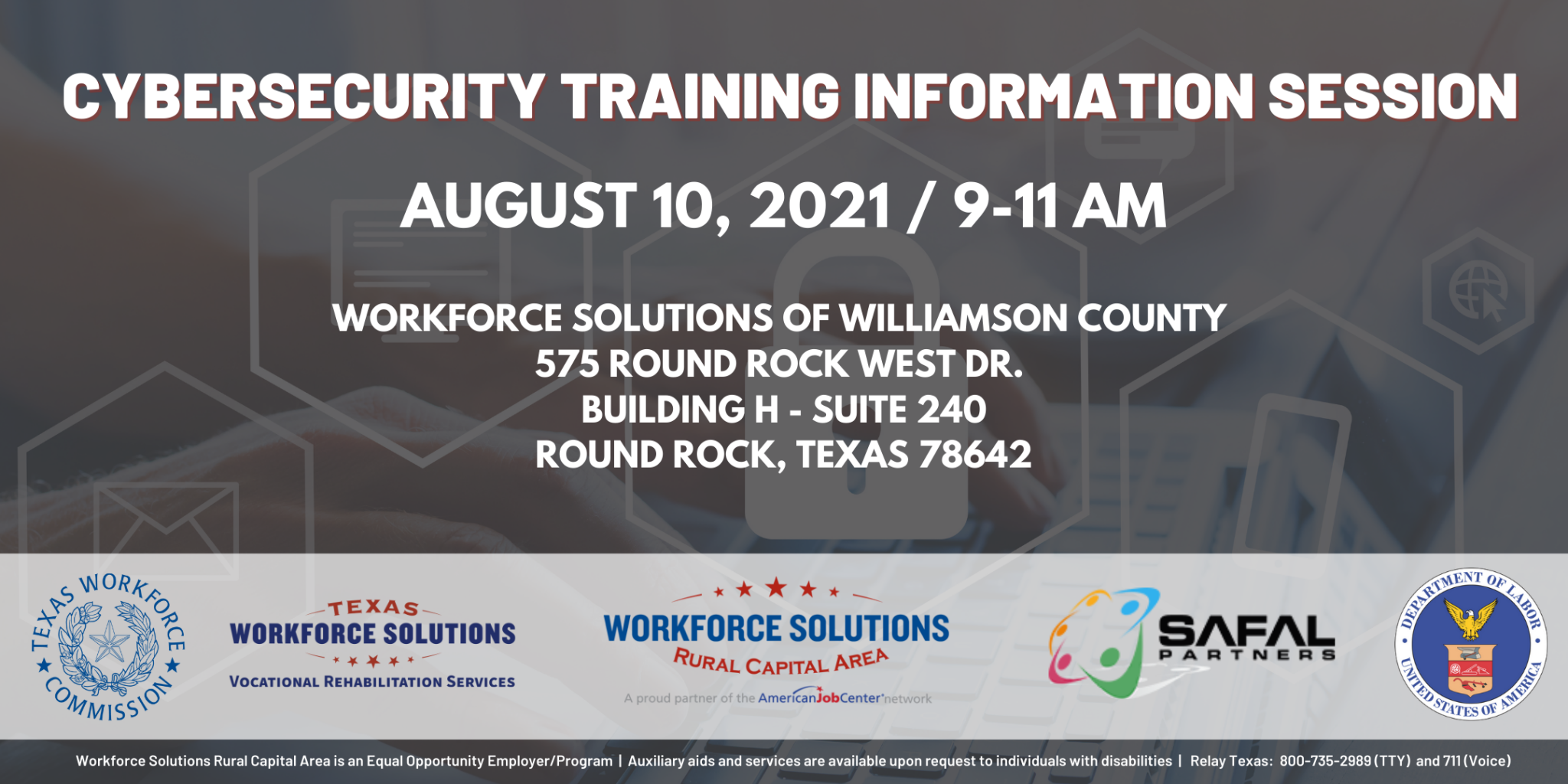 Workforce Solutions Rural Capital Area in partnership with the Texas Workforce Commission, the U.S. Department of Labor, and Safal Partners, are offering a unique opportunity for individuals and companies in Central Texas interested in enhancing their cybersecurity knowledge.

With cyber-attacks becoming more common and more harmful, the demand for cybersecurity professionals is expected to grow by 37 percent through 2022.
There are more than 520,000 open cybersecurity jobs open in the U.S. today. The key is getting the appropriate training and certification to be a cybersecurity professional.
Safal Partners is offering a 1-year certification program in various Cyber disciplines at no charge to the company or the trainee.
Suppose you are an employer looking to address cybersecurity concerns. In that case, you can have an existing employee take the course, earn industry-recognized certification, and solve real-world problems for your business.
If you are a potential employee who wants to partner with an employer to enroll in the training, we can help you find an interested employer.
Again it's all Free. Find out more at our Informational Session, on Tuesday, August 10, from 9-11 a.m. at the Workforce Solutions of Williamson County Career Center, located at 575 Round Rock West Dr. Building H Suite 240 Round Rock, Texas, 78642.
Seating is limited - Register today: https://bit.ly/cybersecuritytraininginfo
About This Event
Tue, Aug 10, 2021
9:00am - 11:00am
Workforce Solutions of
Williamson County County

View on map
Phone: (512) 244-2207