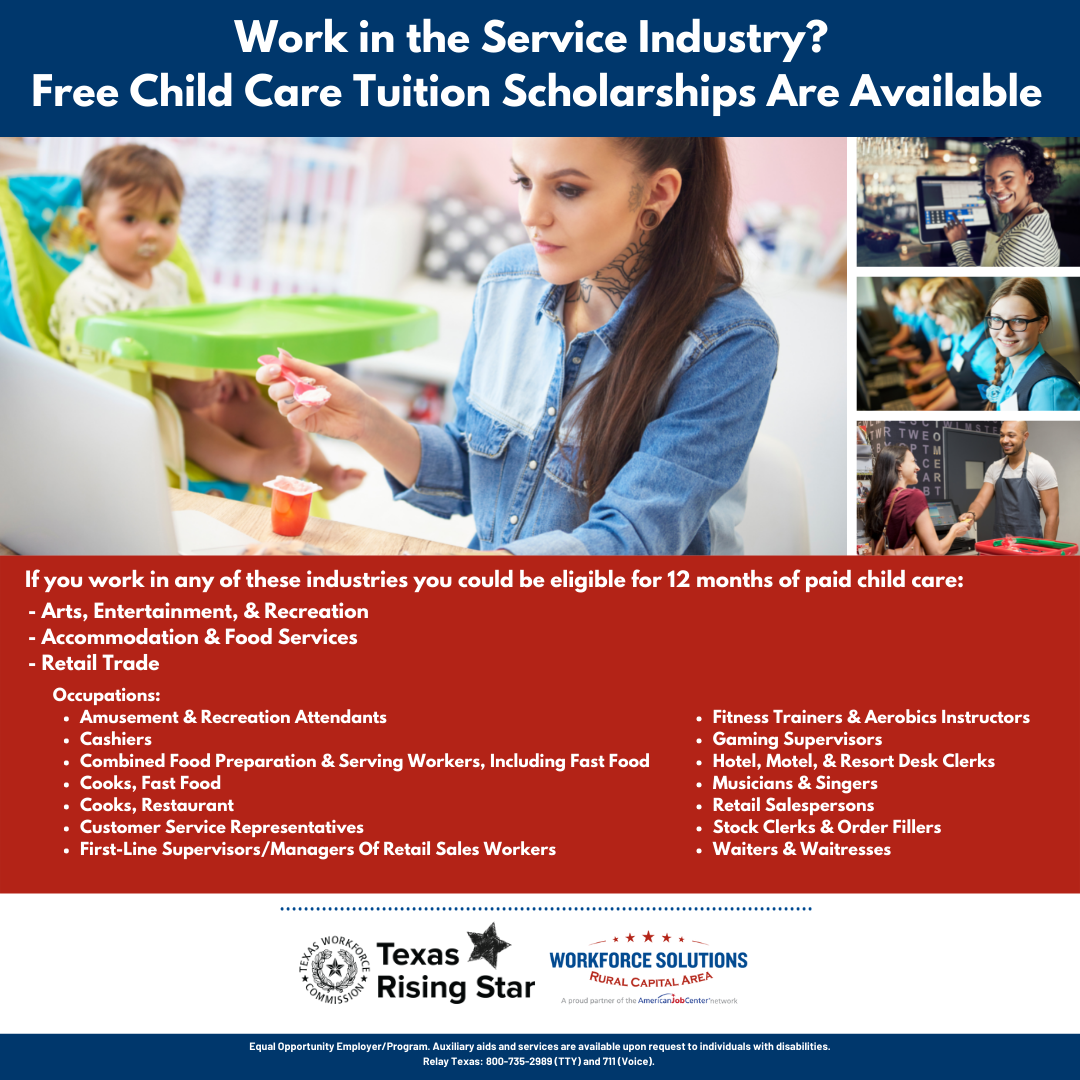 In order to address the impacts of COVID-19 and to support Texas' continued economic recovery, our partners at the Texas Workforce Commission (TWC) approved funding to support a new child care program to help workers in TWC-specified service industries.
While TWC is targeting aspects of the service sector with Service Industry Recovery (SIR) child care, all families continue to have access to Workforce Solutions Rural Capital Area's regular income-based child care scholarship program.

Program Qualifications
To qualify for SIR child care:
At least one parent must be currently employed or entering employment in one of the following TWC-specified service industries:
Children must be 12 and under, or under 19 if disabled
Children must have legal citizenship or immigration status
Parent must require child care to work
Child care must be provided by a provider contracted with or willing to become contracted with the child care services program
Family's gross income (before taxes and deductions) must fall below 75% of state median income: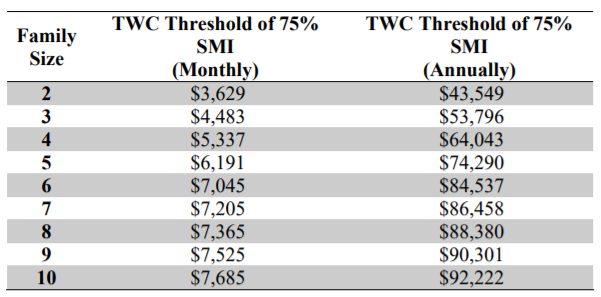 For more information please email childcareconnect@ruralcapital.net or call 512-260-1937.

Apply Now:
Program Flyer:
Service Industry Recovery (SIR) Child Care Program