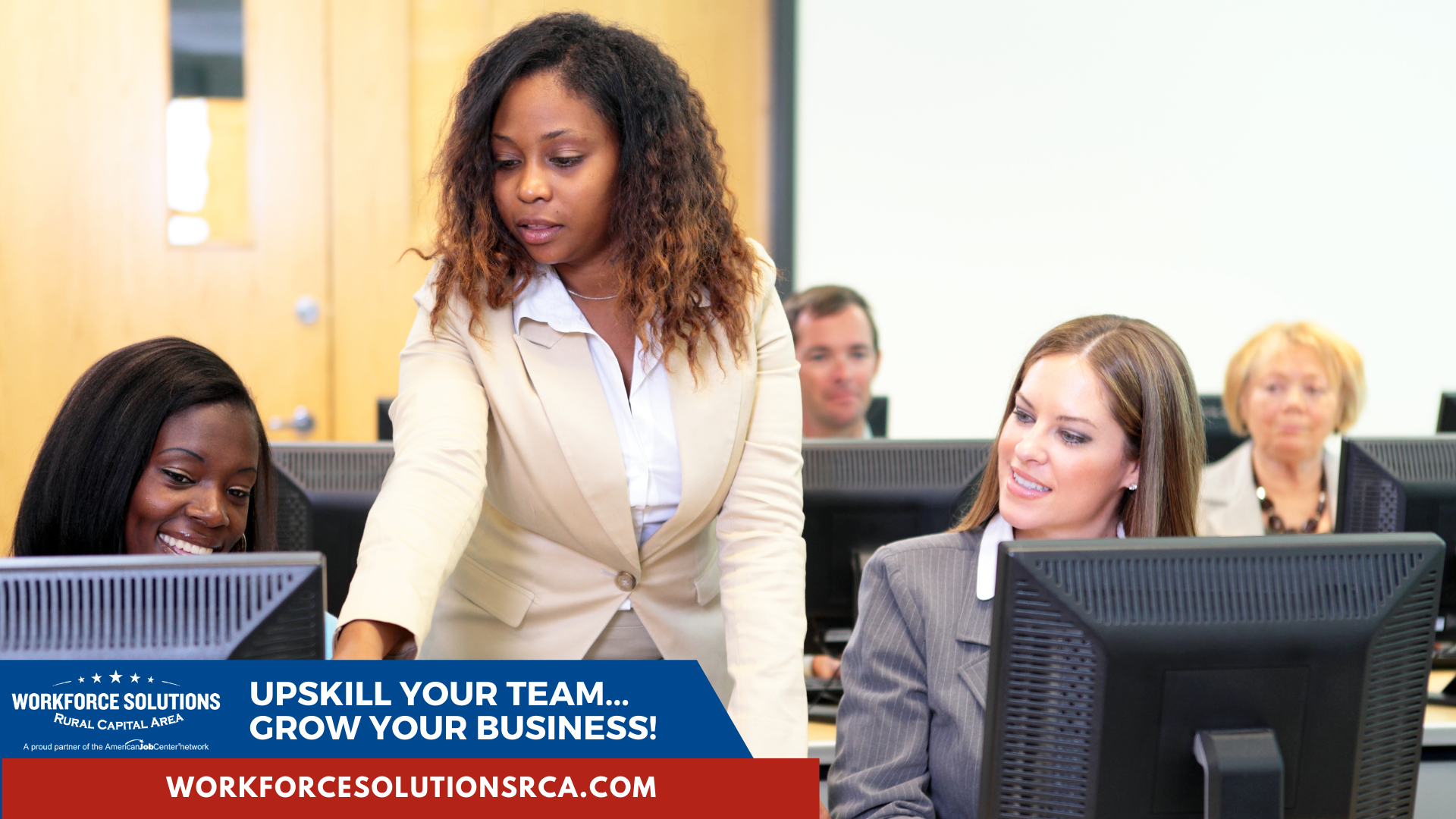 Workforce Solutions Rural Capital Area has partnered with Metrix Learning to provide virtual upskilling to members of our community. We are inviting businesses to utilize Metrix Learning for internal staff training and development. Providing training is a great tool to retain talent and promote from within.

You and your staff can get access to over 6,000 online courses, such as:
Workplace skills – etiquette, communication, listening, emailing, teamwork, time management
Business skills – customer service, sales, leadership, marketing, management
IT skills – Microsoft Office, Adobe software, networks, security, coding & programming
There are funds available for Workforce Solutions Rural Capital Area to sponsor incumbent worker training (IWT) for your employees.
If you are interested in learning more about other business services available, please contact businessservices@ruralcapital.net.