Helpful Tips and Information for Job Seekers with Disabilities
Workforce Solutions Rural Capital Area (WSRCA) is committed to providing employment-related services to all job seekers in our nine-county area. WSRCA provides a variety of options to help customers with disabilities use the services, resources and information offered at each of our Career Centers. As a person with a disability, as defined under the Americans with Disabilities Act (ADA), you have the right to access all services, programs and activities provided at our Career Centers. WSRCA is an equal opportunity employer/program. Auxiliary aids and services are available upon request to individuals with disabilities.
Workforce Solutions Rural Capital Area can provide:
Reasonable Accommodations
Reserved workstations at each WSRCA Career Center
Workshops for a Successful Job Search
Sign Language Interpreters
Accessible Technology
Job Development Services
Job Coaching
Ticket to Work Program
Education and Training Programs
Financial Aid Opportunities
Resources to Access Work In Texas
Information & Referrals to Partner Agencies that provide:
Social Security Disability Benefits Planning
Job Accommodations
Public Transportation Services
Social Security Work Incentive Programs
What are Vocational Rehabilitation Services?

Texas Workforce Solutions-Vocational Rehabilitation Services (TWS-VRS) provides a variety of Vocational Rehabilitation services that assist eligible people with disabilities in preparing for, obtaining, retaining or advancing in competitive integrated employment. You may be eligible for services, depending upon how your disability interferes with work.
Texas HireAbility Campaign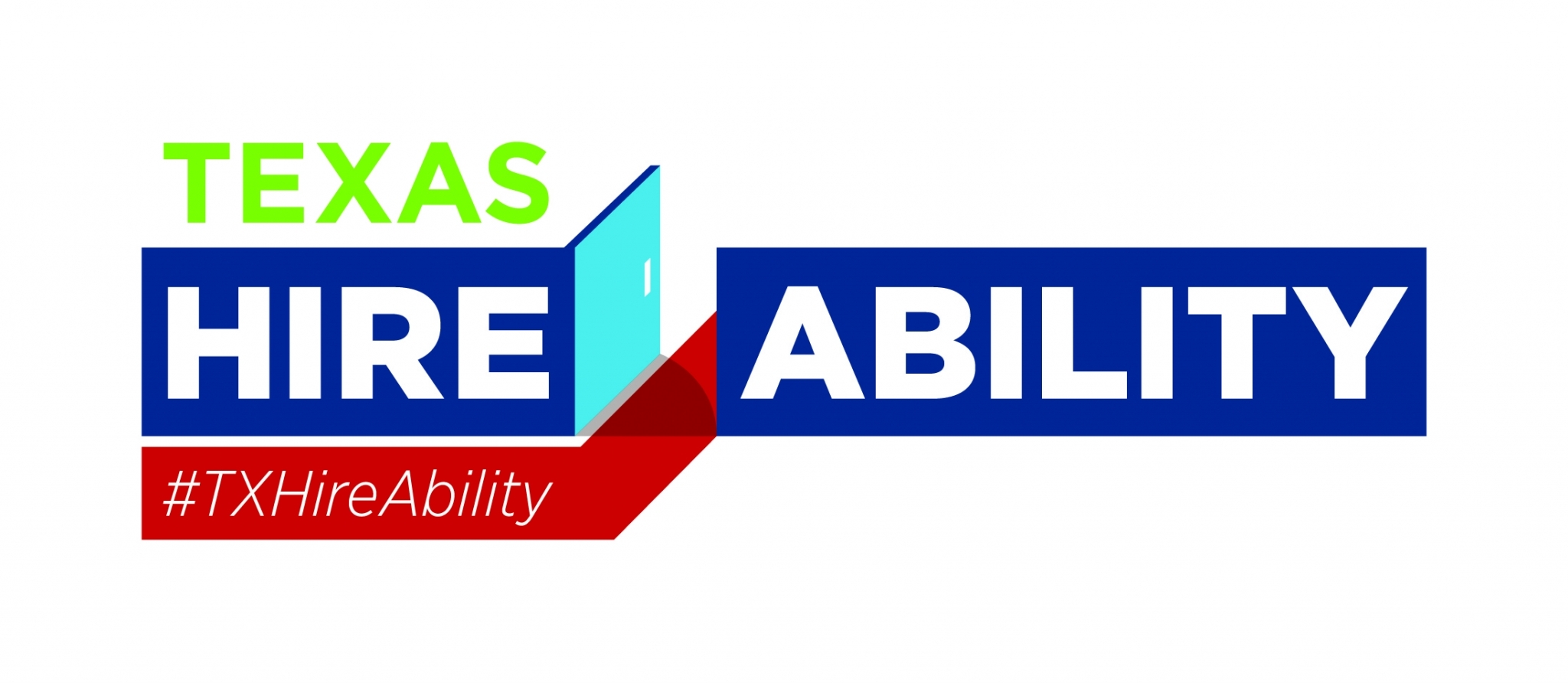 Texas HireAbility is a partnership between the Texas Workforce Commission, the Texas Governor's Committee on People With Disabilities and the Texas Workforce Solutions network to raise awareness about the benefits of hiring people with disabilities and highlight the contributions of people with disabilities in the workforce. Resources to promote disability employment awareness activities can be found at http://txhireability.texasworkforce.org

How do I apply?
To apply for services, call, write or visit the office nearest you and request an appointment to meet with a TWS-VRS counselor. If you need help locating an office in your area, call 512-936-6400, email: vr.office.locator@twc.state.tx.us, web site www.twc.texas.gov/VRNearme
How are available VR services provided?
VR services are individualized to meet the needs of each participant. Services support the development of knowledge, skills, abilities, resources and behaviors needed to reach the employment goal.
What kind of services are available?
TWS-VRS provides services to help bridge the gap between you and meaningful employment. Some examples of services are training, counseling, medical services, artificial arms and legs, hearing aids, transportation, sign language interpreters, Braille instructions, orientation and mobility instruction for individuals who have visual impairments, on-the-job supports, and/or help finding a job. You probably won't need all of these services, and there may be other services that you do need that are not on this list. You will receive only those services that assist you in addressing your impediment to employment and reaching your employment goal. Your counselor will provide you information about available options and alternatives in selecting the services you need for successful employment.
The links below are provided to help guide persons with disabilities to more resources that help to overcome impediments to employment and enable them to prepare for, find or keep employment.