The Workforce Solutions Rural Capital Area Career and Education Engagement Team is focused on providing Central Texas students with information about educational opportunities, local labor market demand, and career information to help them make sound career decisions that lead to marketable skills after graduation.

WSRCA Workforce Career and Education Outreach Specialists work with each of the 36 school districts in the 9-county region to provide virtual and in-class presentations and services to provide career guidance, career preparation, and workforce information to participating students regarding:
High-growth, high-demand occupations;
Opportunities and training in middle-skill jobs;
Pre-apprenticeship and Registered Apprenticeship (RA) programs;
Internships;
Technical and/or community colleges; and
Career-readiness preparation.
Students are also empowered to make well-informed postsecondary decisions using resources and other existing tools provided by the Texas Workforce Commission, including:
Our goal is to create a lasting partnership between students, school districts, and employers to create a solid foundation for the future workforce to grow, learn, and become mindful of the Rural Capital Area labor market and career opportunities.
Training Opportunities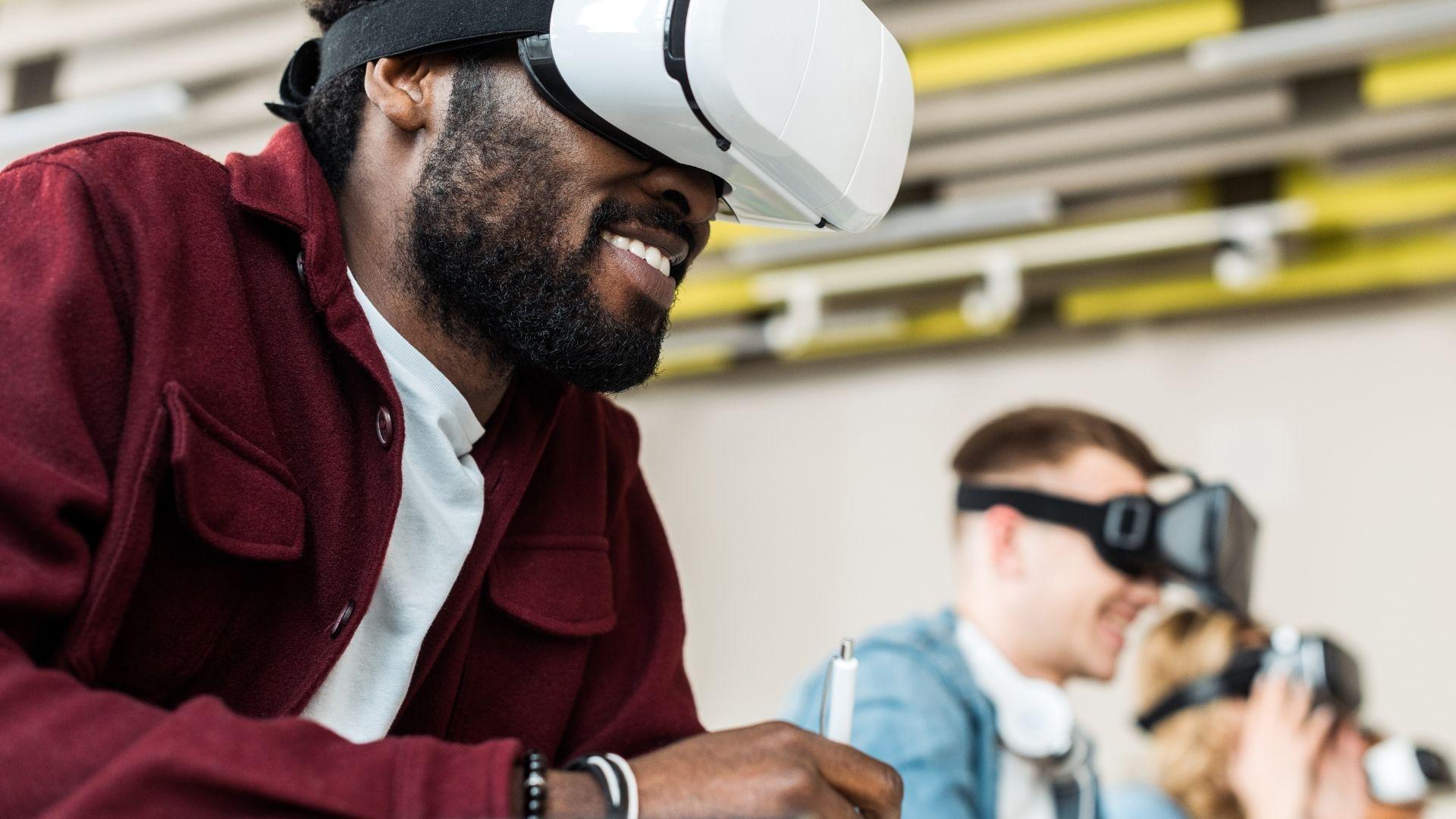 Virtual Reality
WSRCA has launched a new virtual reality upskilling program designed to help Central Texas students explore a range of career and technical education (CTE) options. The program connects students to career pathways through hands-on, immersive career exploration simulations that offer real-world experience in a variety of fast-growing local jobs and industries.
This innovative approach to career exploration brings to life the dynamic career opportunities that Rural Capital Area employers have to offer, vividly recreating the world of work in ways that students rarely experience.
Interested in bringing Virtual Reality Career Exploration to your school? Please fill out the Workforce Career & Education Engagement request form: click here.