Workforce Solutions Rural Capital Area and Marble Falls, Burnet, and Llano Economic Development Corporations Partner to Target High Demand Job Training with a $52,500 Grant
May 09, 2019
Texas Workforce Commission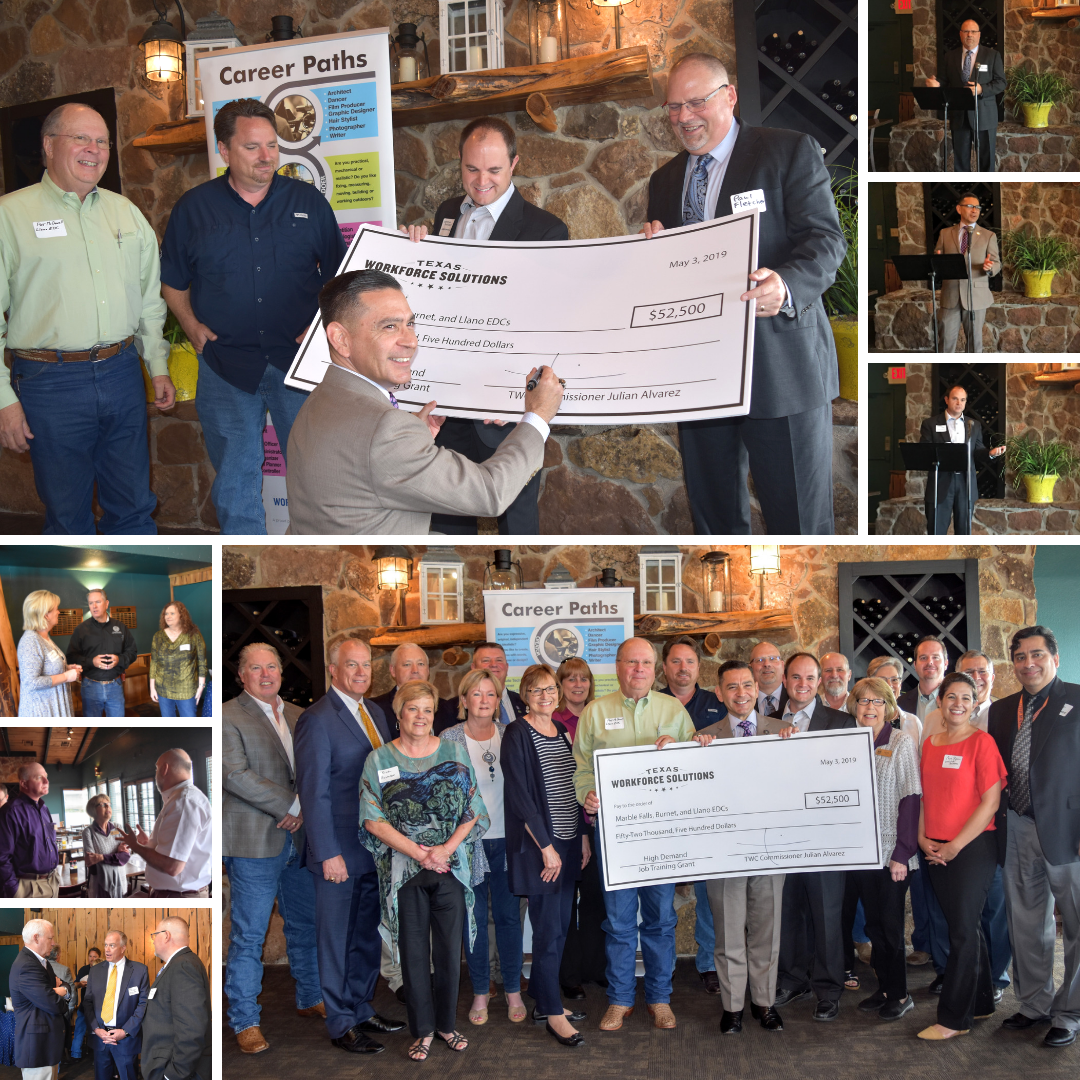 AUSTIN ⎯ Workforce Solutions Rural Capital Area has been granted a $52,500 High Demand Job Training grant to match the $56,900 in funds provided by the Marble Falls, Burnet, and Llano Economic Development Corporations. This partnership will facilitate and support the training of licensed plumbers and electricians in the construction trades, certified medical assistants in the healthcare industry, as well as bookkeeping, accounting and audit clerks throughout Burnet and Llano counties. Central Texas College will host the courses with all books, tuition, workshop equipment and supplies, and facility rental paid by the grant.

"Our labor force benefits from local Workforce Solutions, economic development corporations, and education partners collaborating to provide high-demand education and job training," said TWC Commissioner Julian Alvarez. "We are pleased to make investments that help local workers get the experience necessary to pursue long-term careers in this region."
This High-Demand Job Training grant is part of a statewide effort by TWC to support collaborations between Workforce Solutions partners and local economic development entities to create job training programs that will improve the skill sets of individuals for jobs in high-demand occupations in Texas communities.
Through the High-Demand Job Training Program, local workforce development boards can apply for funds from TWC to be matched by local economic development corporations, while funds are available. For more on this training program, businesses are encouraged to contact their local Workforce Solutions office or visit the High-Demand Job Training Program webpage.