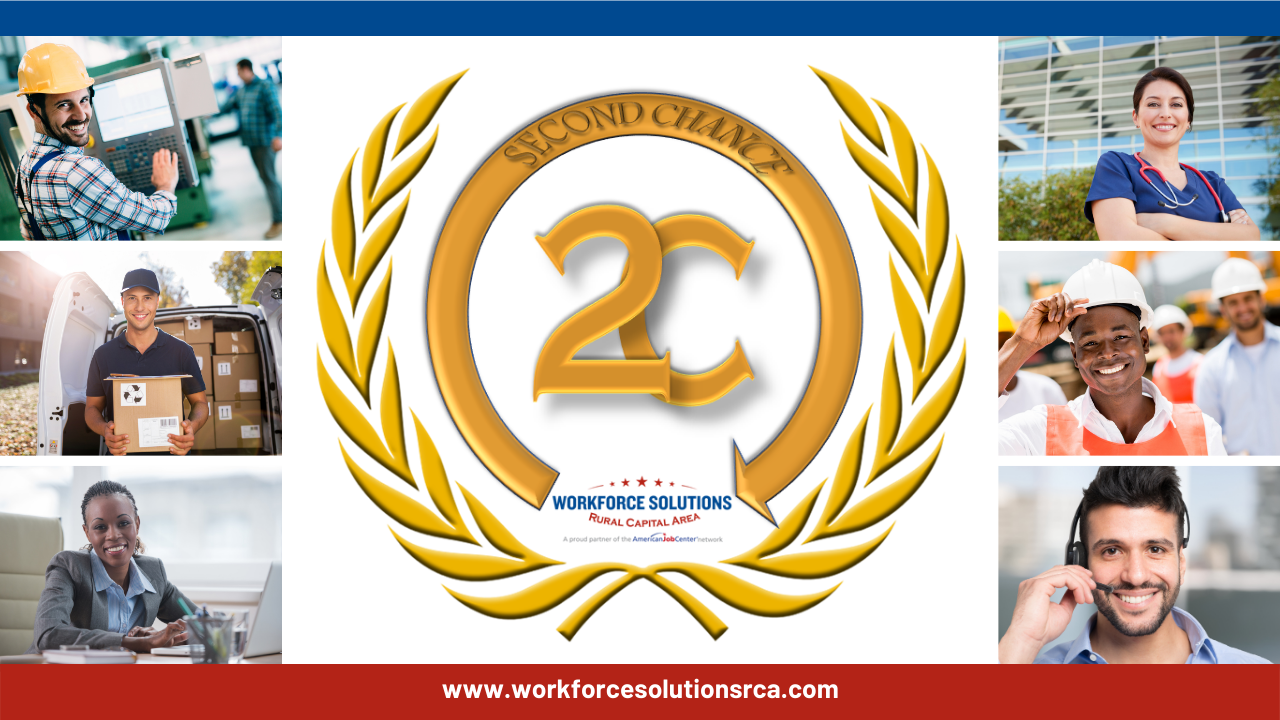 Workforce Solutions Rural Capital Area (WSRCA) has launched a reentry initiative to offer career pathway options for former offenders within the nine-county Rural Capital Area. The "Second Chance" program helps introduce at-risk job applicants, such as ex-offenders, to local employers while providing upskill training and coaching along the way.

"WSRCA is dedicated to building an employer-driven workforce system that bolsters our communities by empowering businesses to connect with talented workers of all abilities, experiences and backgrounds," said WSRCA CEO Paul Fletcher. "Ex-offenders often face barriers to gainful employment, which can result in higher levels of recidivism. Yet there are many local companies that are more than willing to give these workers a 'Second Chance,' to forge long-term and beneficial employment partnerships."
Through free fidelity bonding, a type of insurance policy that protects the employer against employee acts of dishonesty such as larceny, embezzlement, and theft, WSRCA can reduce employers' concerns about hiring at-risk job applicants who cannot be bonded through other sources. Each company can set the criteria through which they are willing to hire ex-offenders.
"We saw much success with the Certified Production Technician training we funded at the Lockhart Women's Correctional Facility," said WSRCA Business Services Manager Carl Braun. "Through our collaboration with Austin Community College Continuing Education, we were able to provide advanced manufacturing training to 14 women inmates and empower them with the resources and employer connections to secure self-sustaining employment upon their release and reentry."
The program also helps employers self-identify through a Second Chance display emblem, that they are open to considering the candidacy of justice-involved applicants for employment within their organization. The WSRCA Business Services Team has identified several Rural Capital Area companies that are ready to be Second Chance Partners and display the program logo in their advertisements. This helps potential employees identify quickly which companies who are willing to hire them.
Individuals and employers wanting to participate in the Second Chance Initiative should contact businessservices@ruralcapital.net.

Program Testimonial: