Make It Movement: Build Your Future Hiring Week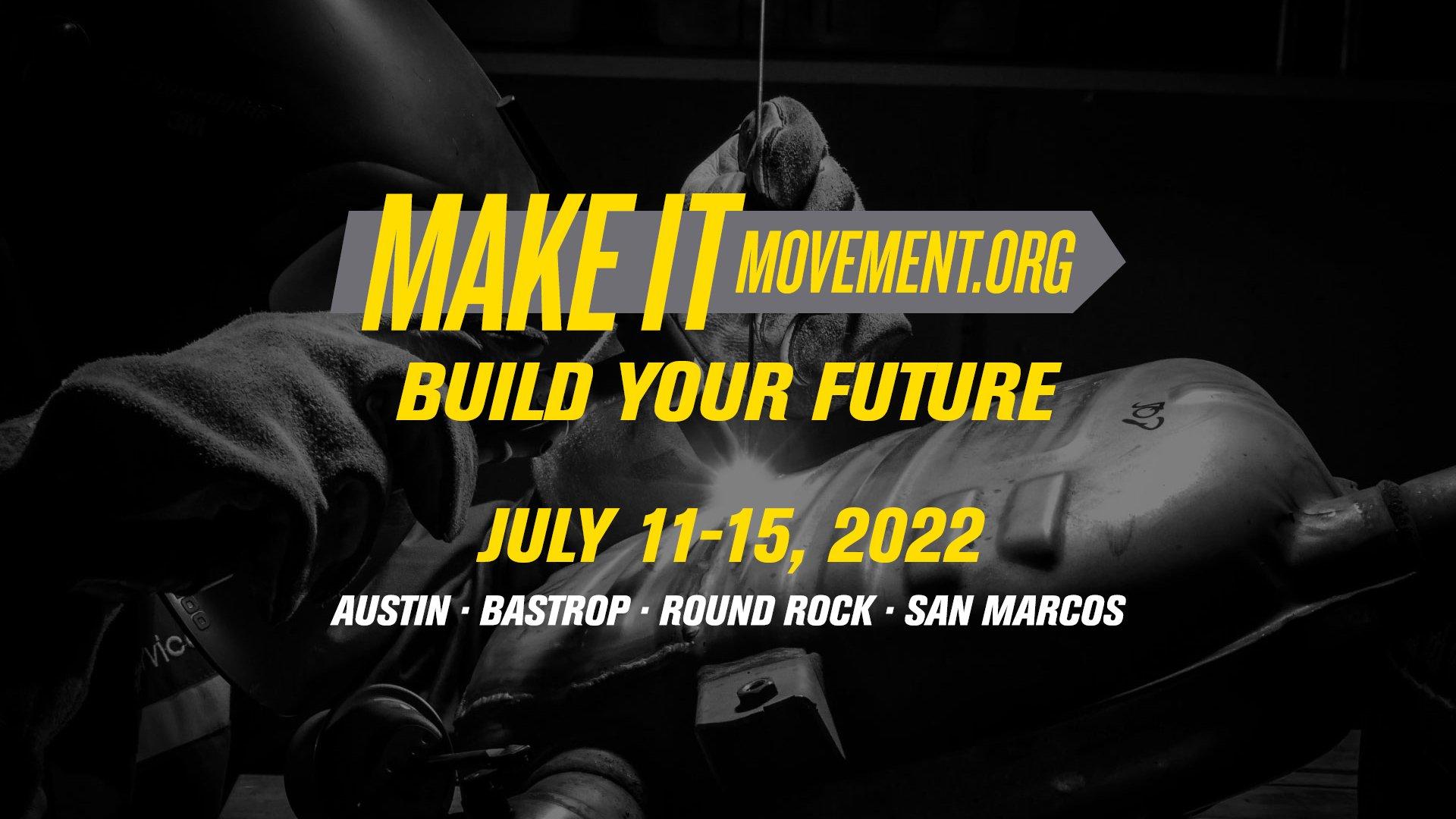 You're invited to attend the Make It Movement: Build Your Future hiring week!

Why it matters: In partnership with Workforce Solutions Capital Area, Workforce Solutions Rural Capital Area, Central Texas Manufacturing Partnership, and the Make It Movement, this weeklong hiring event and marketing campaign will directly connect job seekers to hiring employers and prep local people to launch their career in manufacturing, skilled trades, or logistics!

Event overview:

July 11: Launch of our video series to introduce job seekers to exciting careers in your industry
July 12-13: Access to four hiring events covering Central Texas in Austin, Bastrop, San Marcos, and Round Rock.

Job seekers will experience robotic arms and virtual reality goggles!

July 14-15: Job seekers are invited to attend additional events including open houses and company-led tours across Central Texas.
🔗 Ready to find an exciting career? Register today!

About This Event
Mon, Jul 11, 2022
(all day)