Mold Making/Injection Molding Registered Apprenticeship Signing Day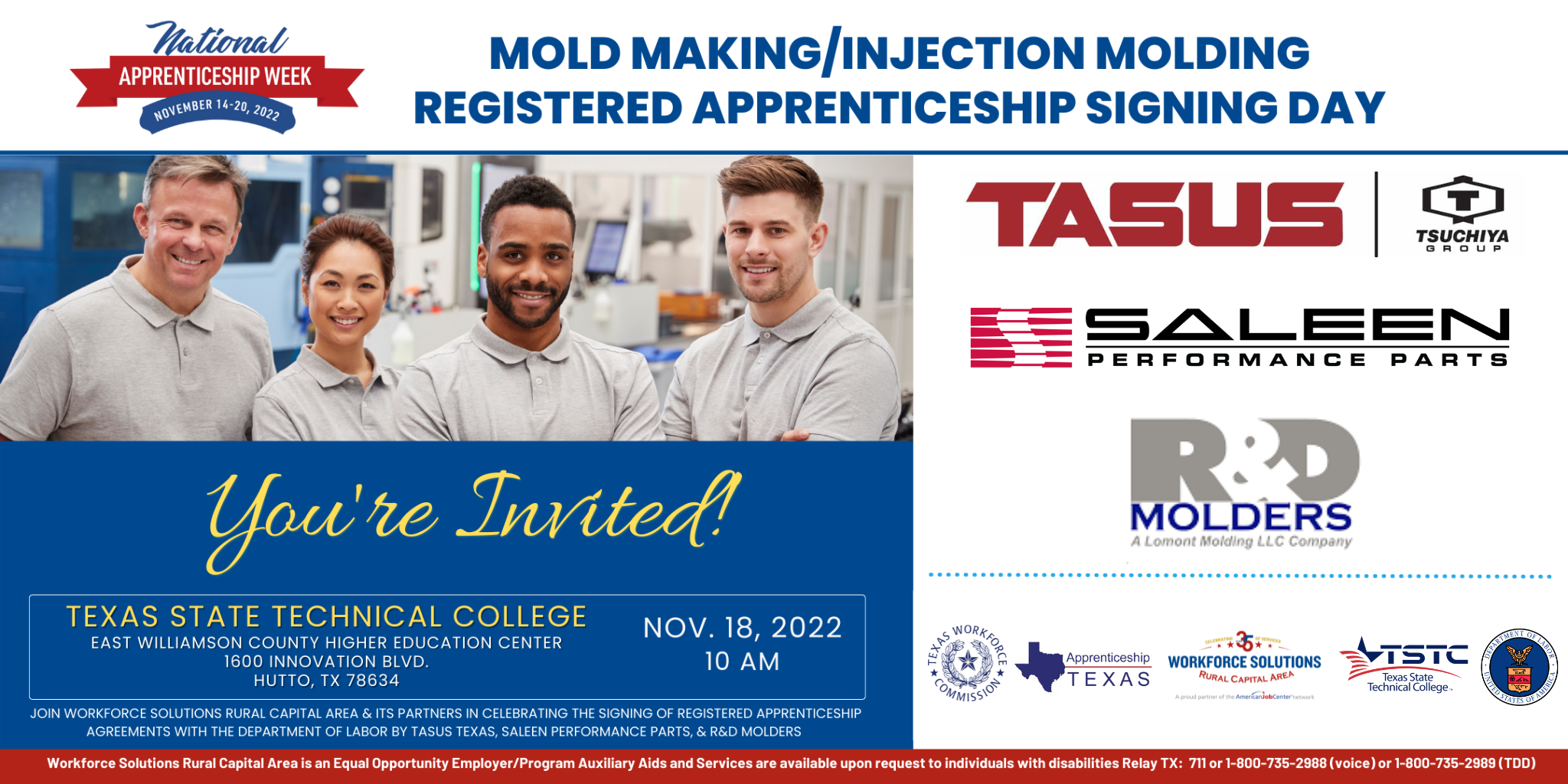 In recognition of National Apprenticeship Week, join Workforce Solutions Rural Capital Area and its community and industry partners in celebrating the signing of registered apprenticeship agreements with the U.S. Department of Labor by TASUS Texas, Saleen Performance Parts, and R&D Molders.

The Signing Day ceremony is being held on November 18, at 10 a.m. at the Texas State Technical College's East Williamson County Higher Education Center, located at 1600 Innovation Blvd., Hutto, TX 78634.
Each of these local employers has made a commitment to help create a sustainable workforce training pipeline for Central Texans that will lead to a nationally recognized credential, and a great manufacturing career.
Commissioner Representing Labor, Julian Alvarez III, with the Texas Workforce Commission, will serve as a keynote during the celebration, to help usher in these new "Earn-As-You-Learn" local career opportunities in mold making and Injection molding.
Don't miss this opportunity to help celebrate manufacturing careers in Central Texas.
RSVP to take part: bit.ly/moldingapprenticeships
About This Event
Fri, Nov 18, 2022
10:00am - 12:00pm