Workforce Solutions 101
Workforce Solutions 101 – WSRCA serves 9 counties in Texas. Learn about the wrap around services available for Job Seekers to assist with employment opportunities and possible training. Other programs include services for Veterans, Vocational Rehabilitation, Child Care, and much more.
To register for the workshop: Sign-in to www.workintexas.com > My Dashboard > Current Month's Events > Find the session you wish to attend.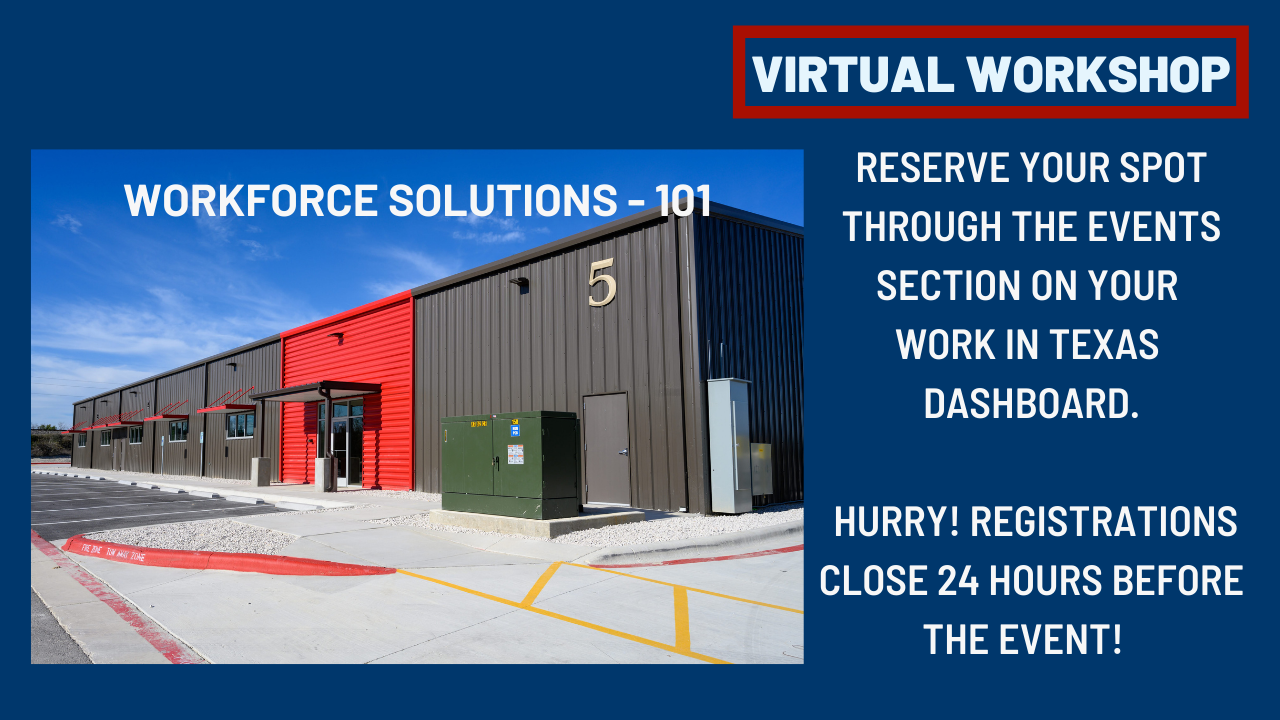 About This Event
Thu, Dec 29, 2022
12:00pm - 1:00pm