Advanced Manufacturing Apprenticeship Job Fair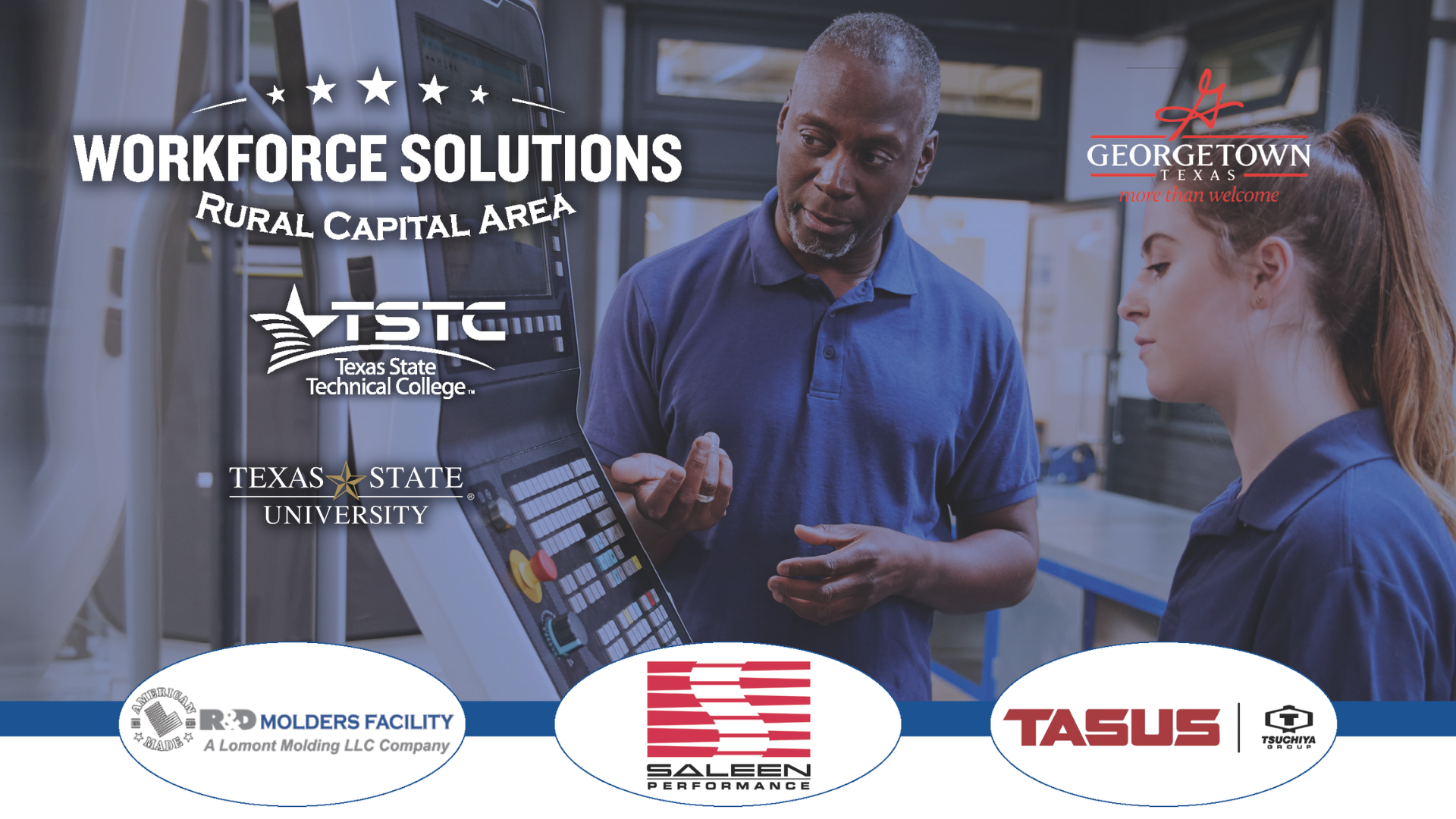 Workforce Solutions Rural Capital Area and the City of Georgetown are hosting an apprenticeship job fair on Thursday, March 30, 2023.
Central Texas companies R&D Molders, Saleen Performance and Tasus are currently hiring for apprenticeship opportunities. So make plans to attend to check out these amazing companies and learn about the benefits they offer. These programs will give you the opportunity to earn and learn at the same time, while growing into a long term career.
The event is from 3 p.m. to 7 p.m. at the Georgetown Library, located at 402 West 8th Street. When you get there, head to the Hewlitt Room on the second floor.
Register to attend the FREE event here.
About This Event
Thu, Mar 30, 2023
3:00pm - 7:00pm