Ageism in Job Search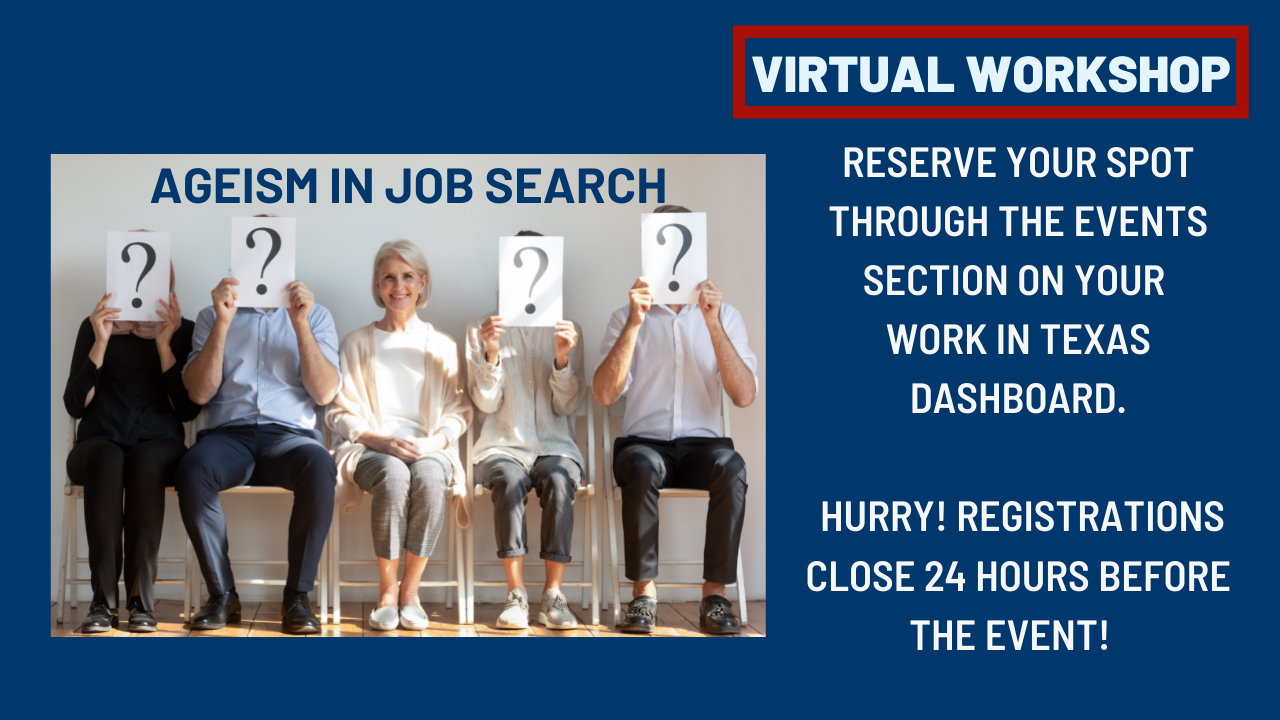 Reinforce the advantages of hiring individuals of all ages. Learn effective job search strategies for individuals in entry-level, mid-career, and beyond. Find out how to write a resume and gain interviewing tips on reinforcing qualifications and avoiding age discrimination.
To register for the workshop: Sign-in to www.workintexas.com > My Dashboard > Current Month's Events > Find the session you wish to attend.
About This Event
Mon, May 16, 2022
10:00am - 11:00am