Preparing for the Interview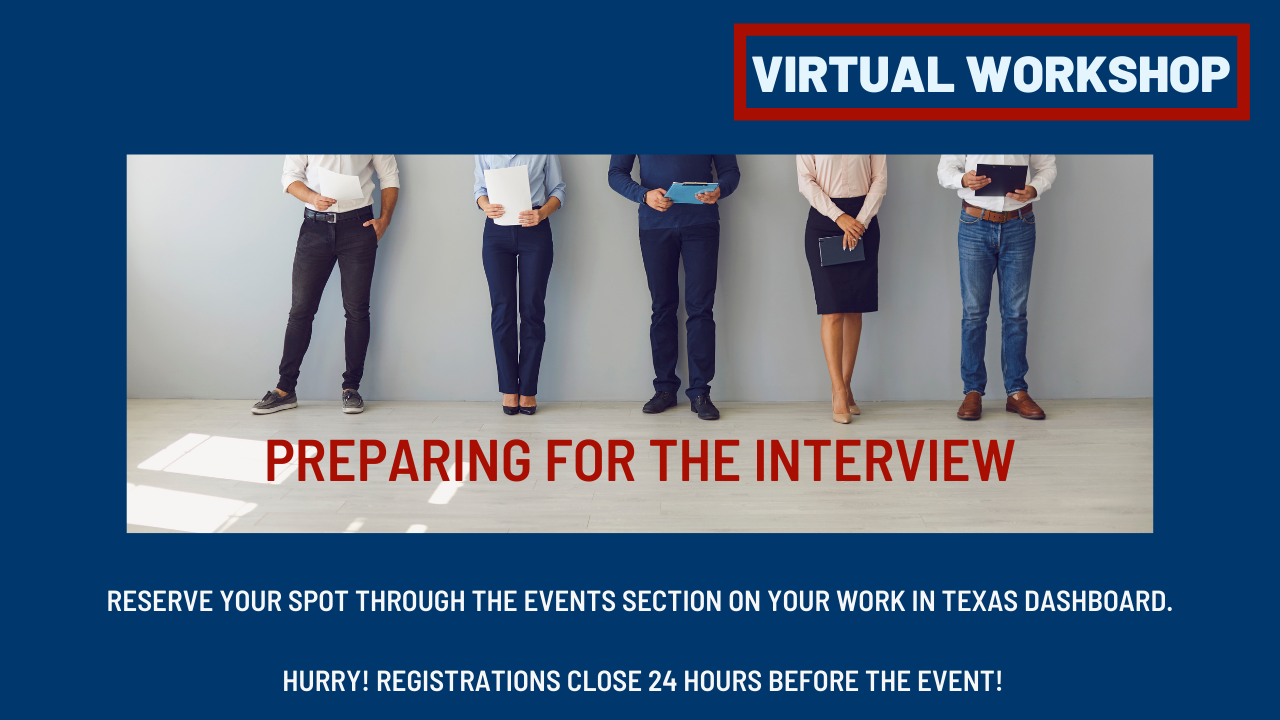 Understand how to research and prepare for the interview. Practice common and difficult questions so that you are prepared and leave a great impression.

To register for the workshop: Sign-in to www.workintexas.com > My Dashboard > Current Month's Events > Find the session you wish to attend.
About This Event
Tue, May 17, 2022
11:00am - 12:00pm