Make Work In Texas Work for You
Where employers and job seekers can connect! Learn about the various tools available to job seekers including labor market information, career assessments, job search engine, Virtual Recruiter, resume builder, cover letter builder, State of Texas Application, and much more.
To register for the workshop: Sign-in to www.workintexas.com > My Dashboard > Current Month's Events > Find the session you wish to attend.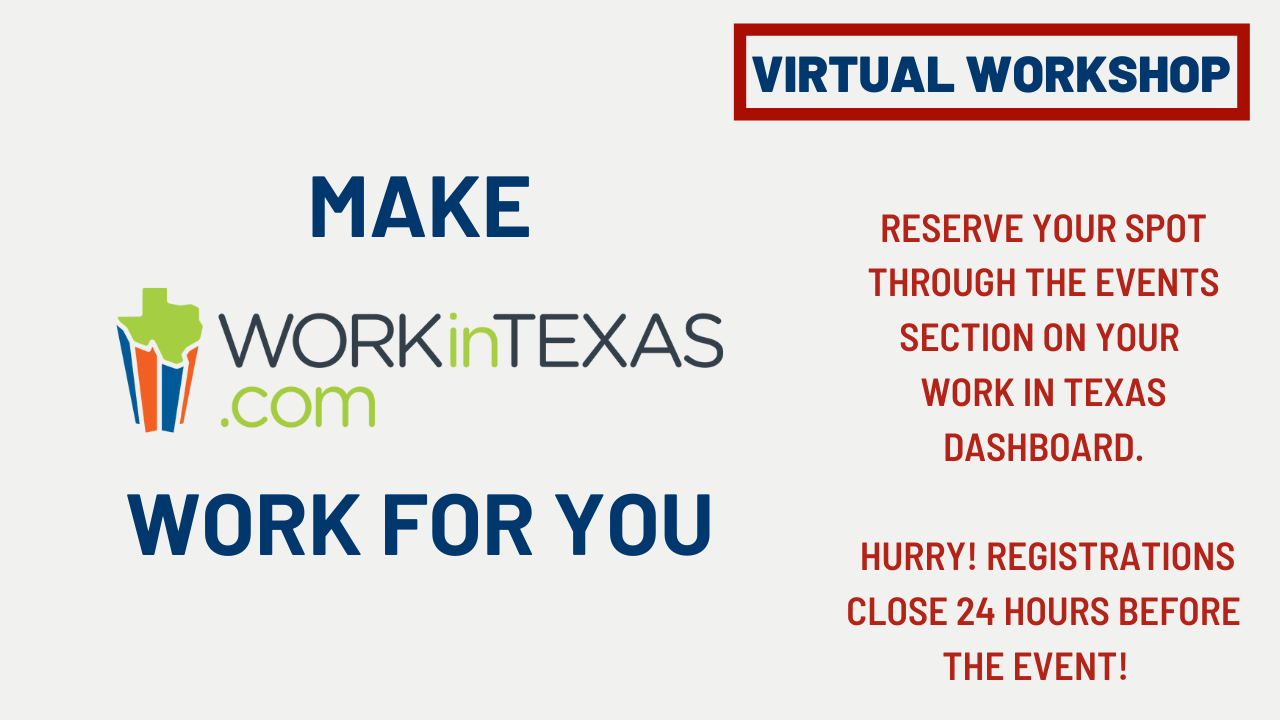 About This Event
Wed, Jun 01, 2022
10:00am - 11:00am