Electrical Apprentice Program Coming to the Highland Lakes: Attend the Mixer for Electricians on July 15 to Learn More About Building a Workforce Pipeline for your Business through Apprenticeship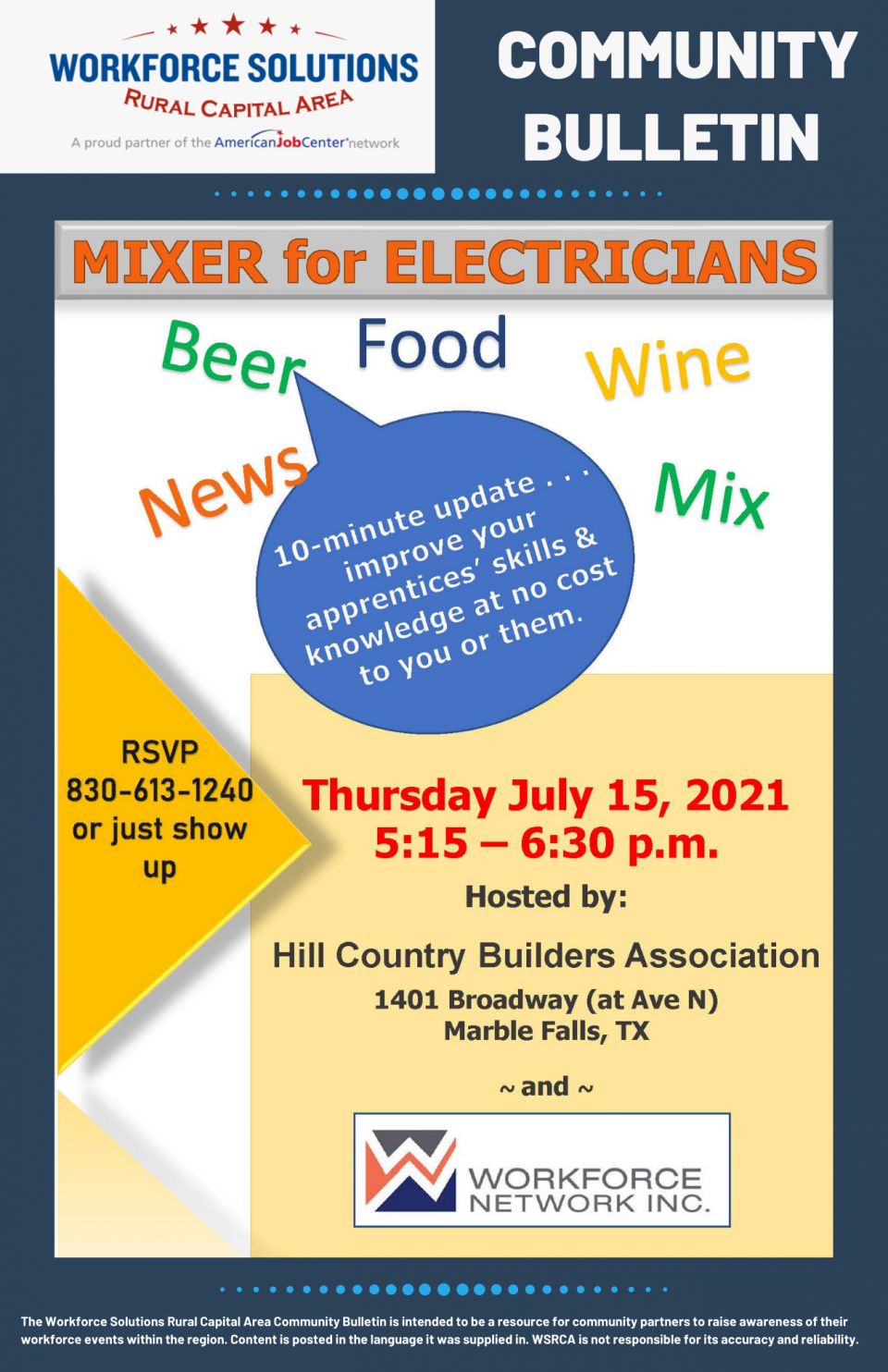 Workforce Network, Inc. and the Hill Country Builders Association are hosting a Mixer for Electricians on July 15, to discuss the upcoming Electrical Apprentice Program being developed in Burnet and Llano Counties, in partnership with the U.S. Department of Labor. The event will be held from 5:15-6:30 p.m. at the Hill Country Builders Association offices, located at 1401 Broadway St., Suite B1, Marble Falls, TX 78654.
If you're struggling to hire Electricians for your business, building a customized apprenticeship to meet your workforce needs may be the answer. Apprenticeship programs are a proven solution for Texas employers, providing the tools you need to recruit, train, and retain skilled workers.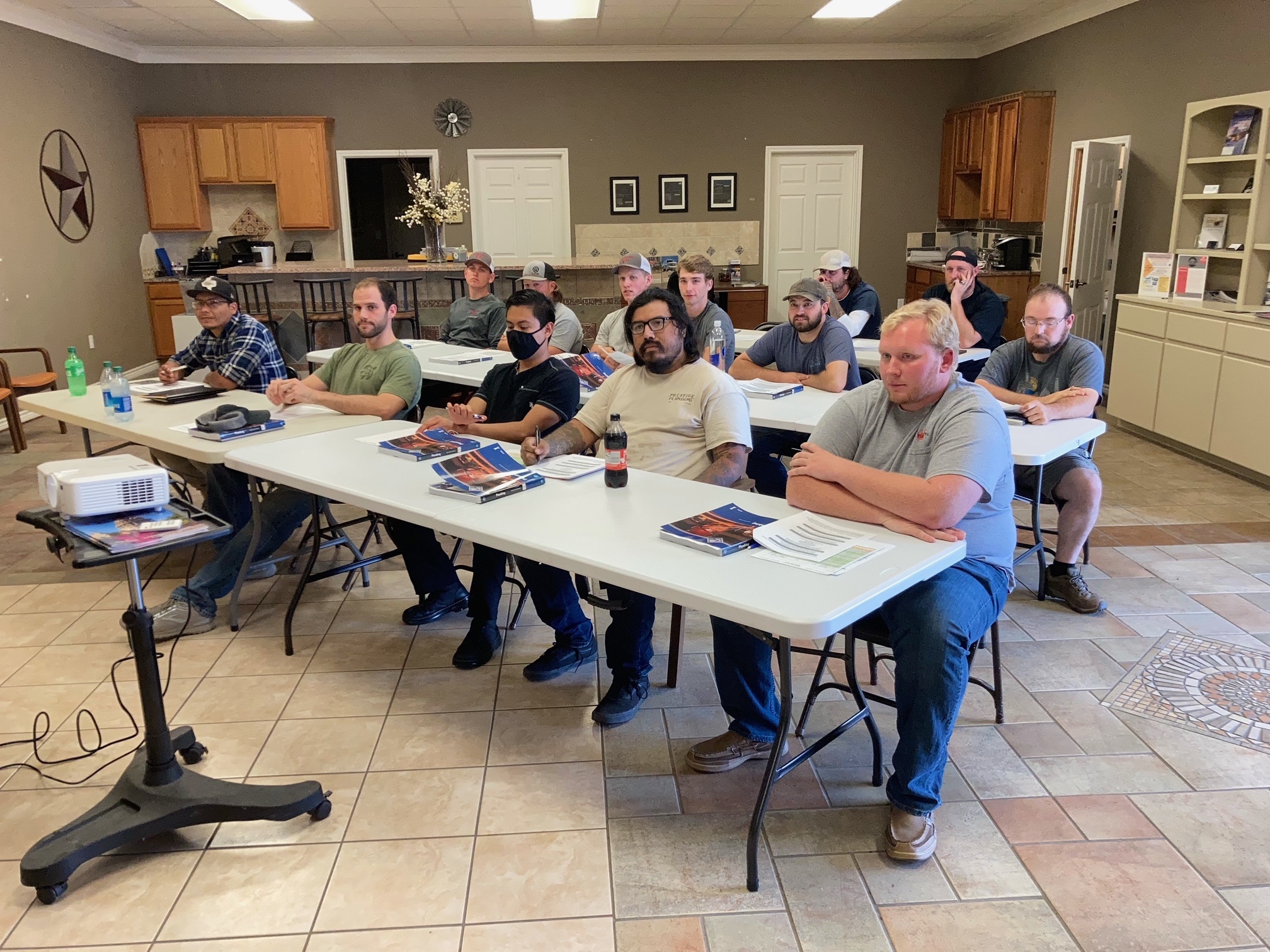 Apprenticeship is a combination of on-the-job training and related classroom instruction in which workers learn the practical and theoretical aspects of a highly skilled occupation.
Apprenticeship programs help employers:
Recruit and develop a highly skilled workforce that helps grow their business
Improve productivity, profitability, and an employer's bottom line
Create flexible training options that ensure workers develop the right skills
Minimize liability costs through appropriate training of workers
Receive tax credits and employee tuition benefits in participating states
Increase retention of workers, during and following the apprenticeship
The employment demand of licensed Electricians in Texas is expected to increase by more than 17% over the next few years, with average annual salaries for this high-demand occupation exceeding $55,000 in the Rural Capital Area.
Don't miss this opportunity to build your own workforce pipeline with talented Central Texans.
Click to Download an Event Flyer
---