Posts in Hiring Fair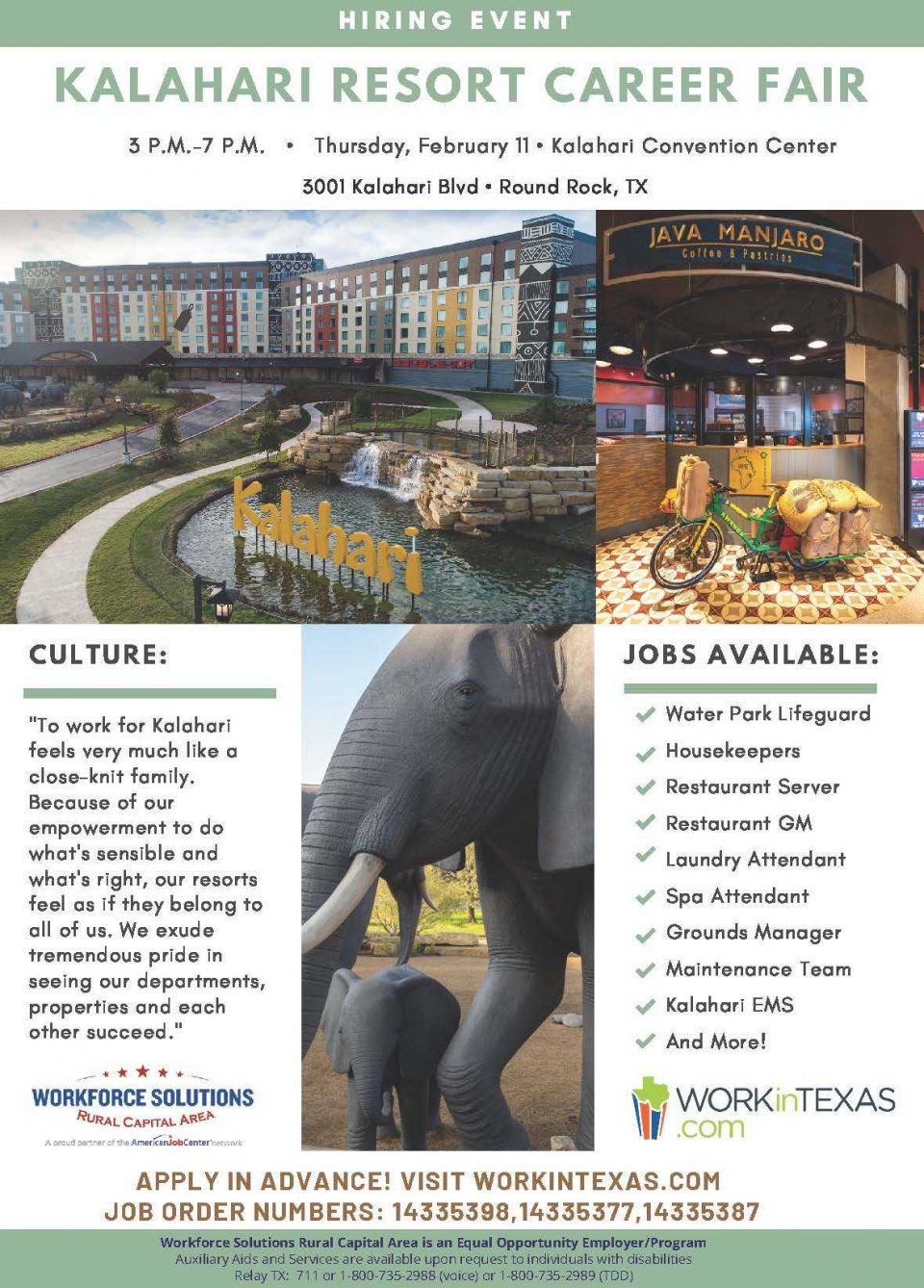 Workforce Solutions Rural Capital Area is proud to partner with Kalahari Resorts Texas to help continue building their amazing workforce in Round Rock. Kalahari Resorts has already created new career opportunities for more 1,400 Central Texans, and they are looking to recruit more local talent through their upcoming career fair on Thursday, Feb. 11 from 3-7 p.m.
TOPICS: Hiring Fair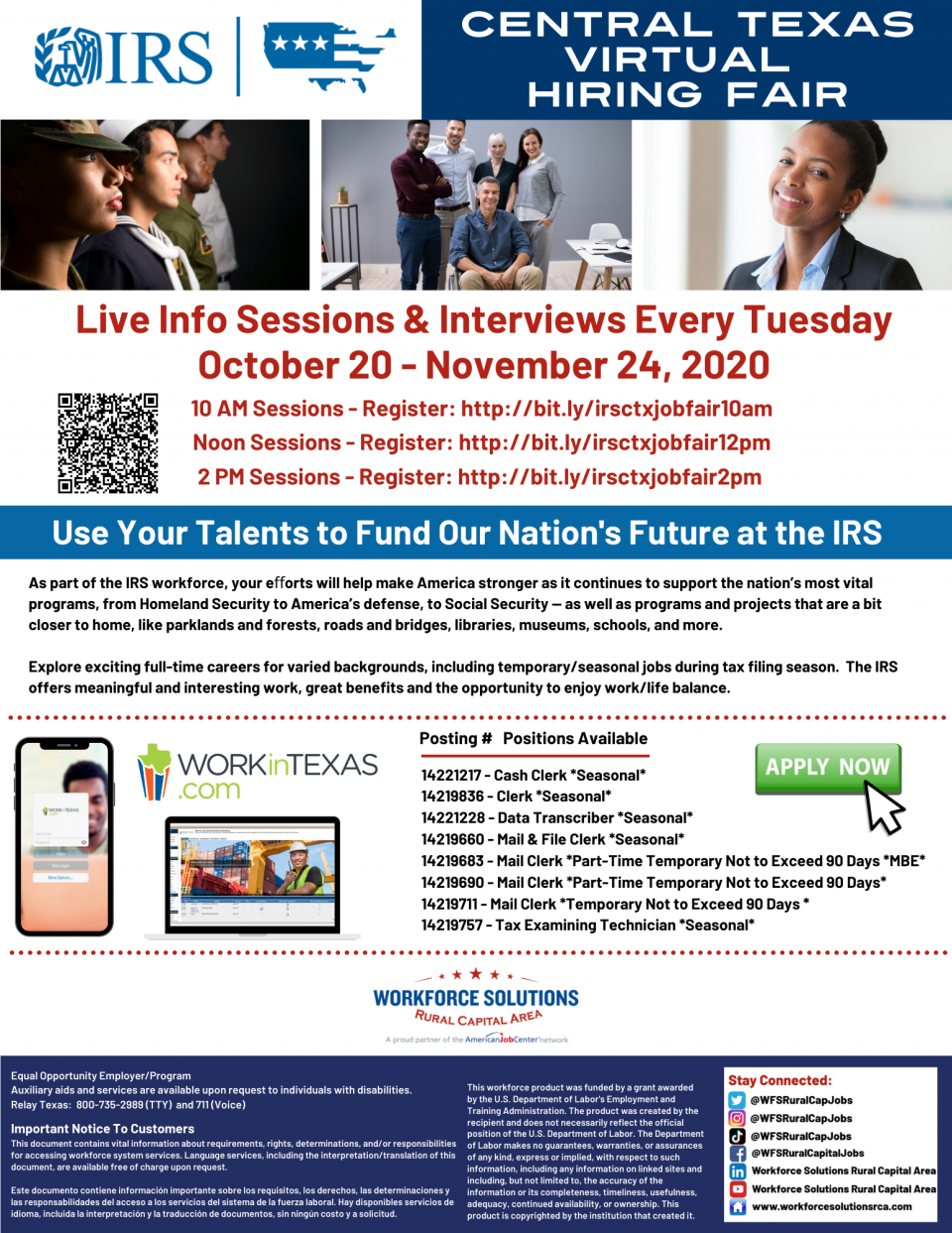 The Internal Revenue Service (IRS) is looking to hire hundreds of workers ahead of the 2021 tax season and Workforce Solutions Rural Capital Area (WSRCA) is hosting virtual hiring events every Tuesday through November to help them connect with you.
TOPICS: WSRCA Events, Hiring Fair