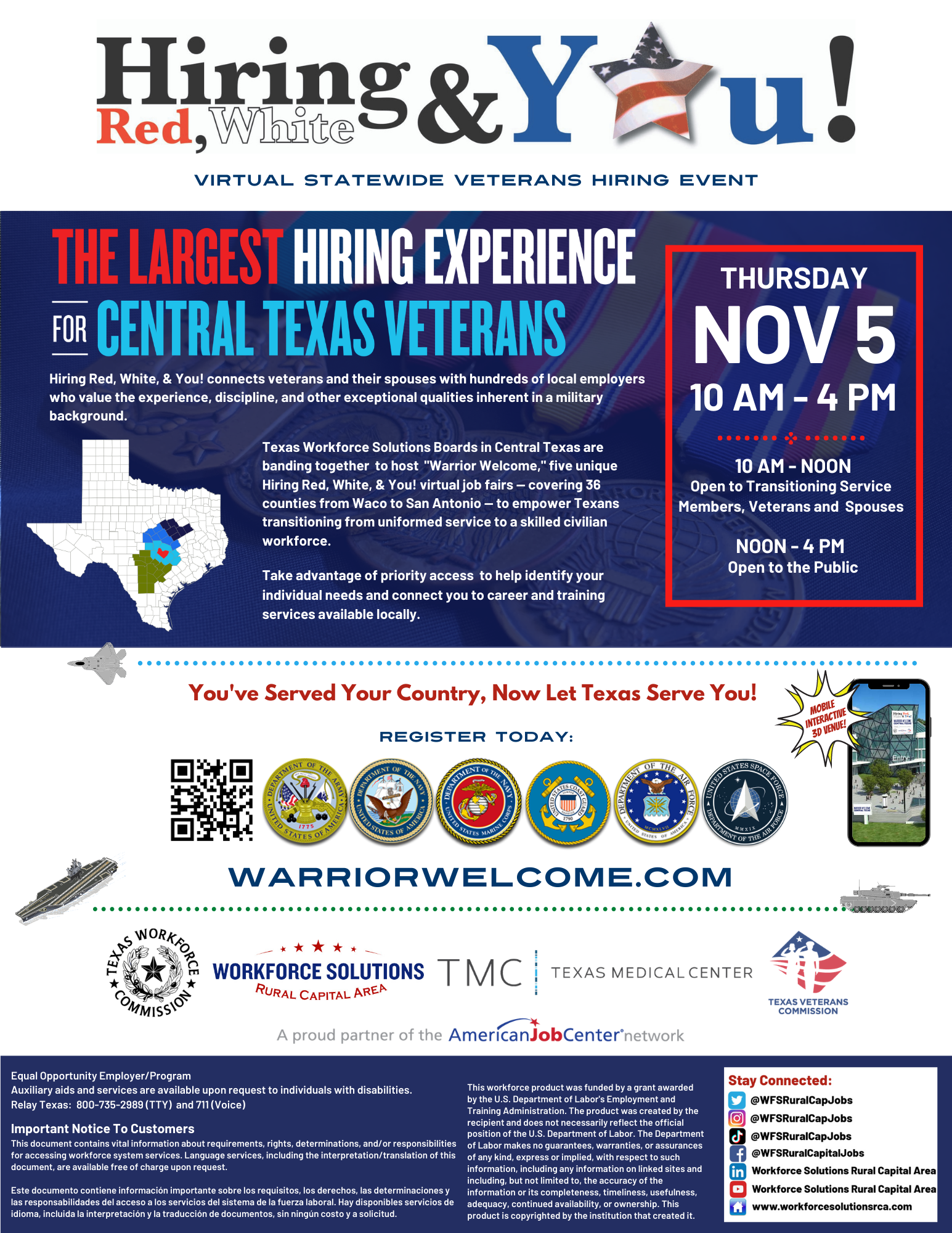 The 9th Annual Hiring Red, White & You! (HRWY) Statewide Veterans Hiring Event is going virtual this year on November 5, and we are joining with sister Boards, Workforce Solutions Heart of Texas, Central Texas, Capital Area and Alamo, to link up our HRWY virtual events and host the largest collective hiring experience in the state: Warrior Welcome Central Texas.
Our multiple "Warrior Welcome Central Texas" events span the Interstate-35 corridor from Waco to San Antonio and enhance career opportunities for veterans, transitioning military and their spouses within 36 counties.
The virtual event will run from 10 a.m. to 4 p.m. on Nov. 5.

From 10 a.m. to Noon, Transitioning Service Members, Veterans and Spouses have priority access.
From Noon to 4 p.m., the virtual event is Open to the Public

Register Now to Attend: http://bit.ly/wsrcavirtualcareerexpo
Our Workforce Solutions Rural Capital Area Career Centers in Bastrop, Burnet, Lockhart, Round Rock, and San Marcos will have resource areas open to help you login to take part. Face coverings are required in order to enter our career centers.
Hire a Hero! Employers, Reserve Your Free Virtual Recruiting Booth to Connect with Talented Veterans Live Online: https://ruralcapitalarea.getyourbooth.com
Click to Download an Employer Flyer

The statewide Hiring Red, White & You! hiring event connects Texas veterans and their spouses with Texas employers that value the experience, discipline, and other exceptional qualities inherent in a military background.

Hiring Red, White & You! is a joint initiative supported by all 28 Texas Workforce Solutions development boards, the Texas Workforce Commission, the Office of the Governor, the Texas Medical Center and the Texas Veterans Commission.

There are nearly 1.7 million veterans throughout Texas, of which 967,000 are working or actively seeking work, according to estimates from the Bureau of Labor Statistics. More than 79,500 of those veterans call the Rural Capital Area home.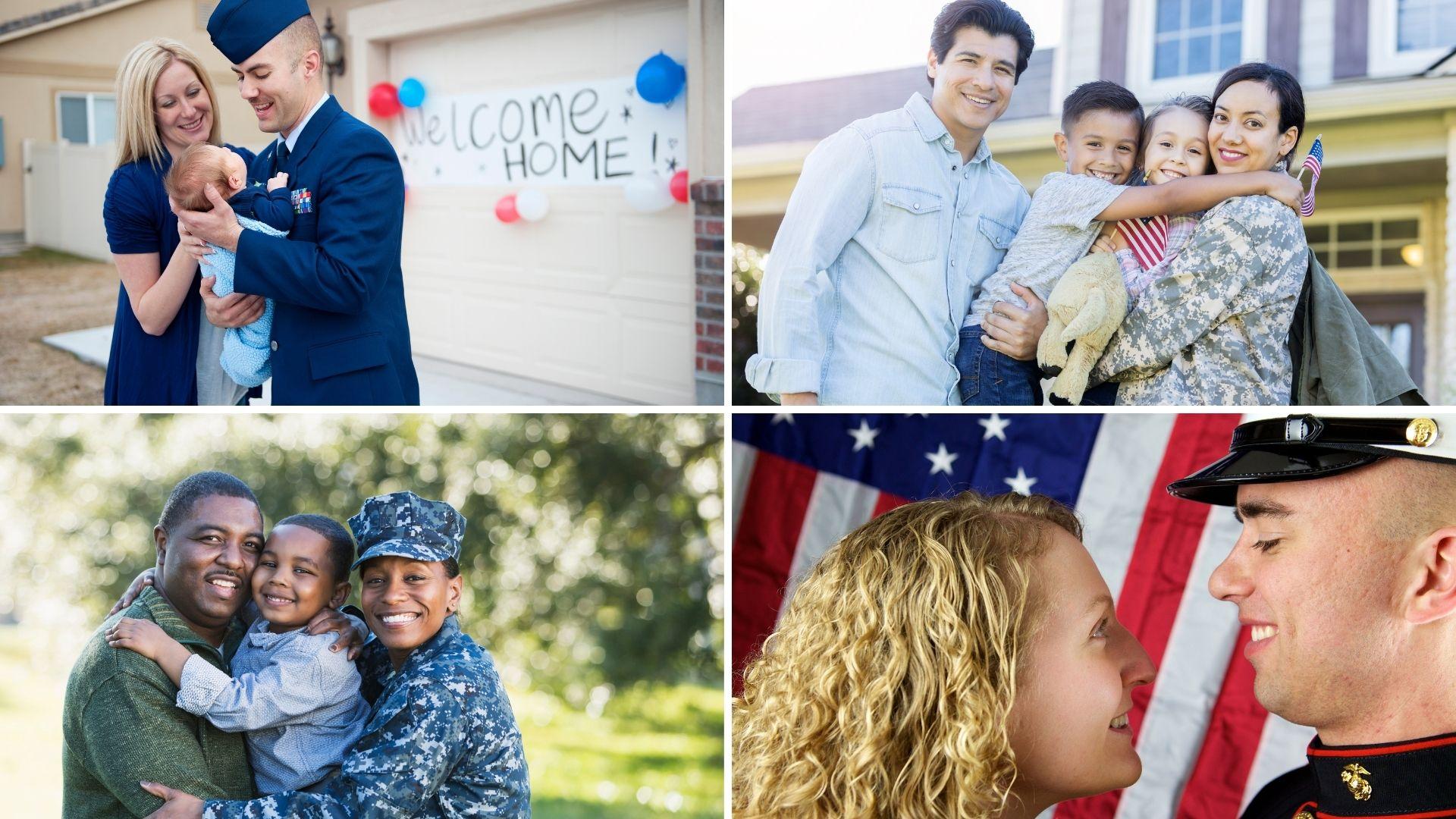 By hiring more veterans and spouse candidates, employers can reduce turnover, maintain a more stable workforce over time, and may be eligible to earn up to $9,600 in federal tax credits through the Work Opportunity Tax Credit program.