Employers: 5 Steps to Virtual Job Fair Success!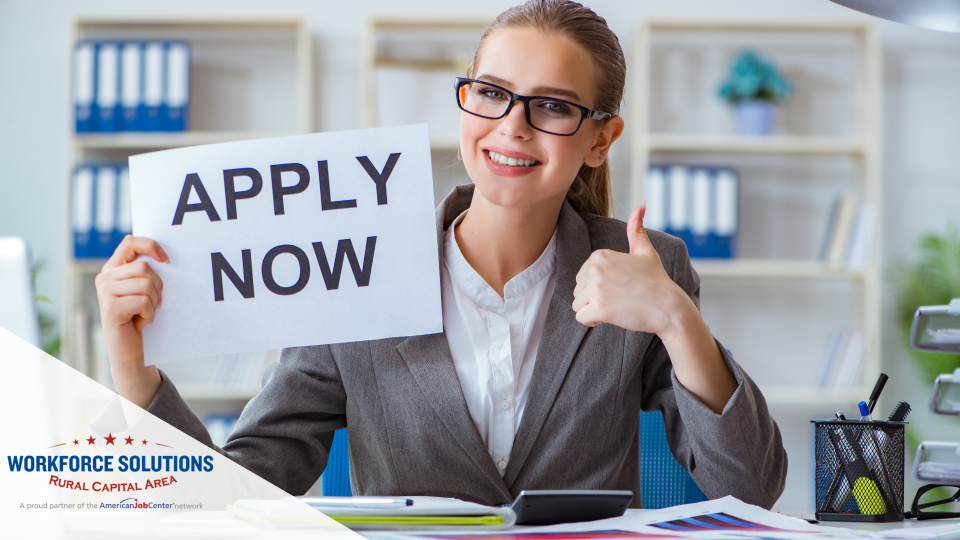 With the advent of the virtual job fair, recruiters are once again asked to step outside the box, this time way out of the box, to adapt to the ever-changing employment marketplace. Candidates too must wrap their minds around the concept of looking for a job in a virtual conference center, where booths are pictures on a screen and the recruiter is in a chat room or a zoom call.
At the beginning of the COVID-19 Pandemic, Workforce Solutions Rural Capital Area (WSRCA) had to first react to thousands going on unemployment, then almost immediately find a way to replace the in-person career event, with a 3D online alternative to get those Texans back to work. Virtual Job Fairs were pretty new and the technology could be a little touchy, but this was no time to be timid. We faced an employment crisis of epic proportions and our Board said: Do it! It has paid off handsomely with one of the lowest unemployment rates in the nation and an unbelievably healthy economy. Our string of weekly virtual career events is the longest in Texas by far.
Today, on WorkinTexas.com, there are 588,910 job openings and nearly 5 million resumes in the database. The challenge is no longer, how can we put people to work, but rather it is connecting top talent with appropriate positions, especially if their career field is no longer viable due to Covid-19 and the market's reaction to it.
Since the late 1970s, employers have relied on Job Fairs or Career Events to get them quick hires, and that can still be the case whether online or in-person. The key is to have the correct strategy. Competition for those looking for work has never been higher, and neither have the wages. More than 70% of all employers seeking early-career or entry-level candidates are now paying a minimum of $15.50 -$18 per hour when eighteen months ago we were looking at $3 to $5 less per hour for the same work. Make sure before you start that your wage rates are competitive. We can help with a custom LMI or Labor Market Information survey.
How can you stand out in the crowd and make hires at a virtual or in-person event? Here are five easy steps:
Be sure you are signed up for WorkInTexas.com, and all of your jobs are posted there. All of our services are at no additional cost to employers and candidates. You have already paid for them in your taxes, so it is time to get your money's worth. Don't be shy. We're here for you and helped more than 5,500 employers find talent last year alone in the Rural Capital Area (9 Counties surrounding Travis)
Get a virtual or real-world booth (if available) at the event you want to attend. WSRCA holds Workforce Wednesday Virtual Career Expo Events each week (10-4) and has for the last 14 months. Over 7,000 jobseekers have attended, meeting with nearly 500 employers. Contact your business services consultant at 1-844-344-2780 or businessservices@ruralcapital.net to get started. We also have specialty events like our Veterans Job Fair on July 15th and a Back To School All-ISD Career Event on July 20th.
Be sure to post all of your important positions, with links to apply at your booth, and have PDF handouts ready for download. A company video can also be uploaded. Make sure your logos are current and your booth is appealing. You can do all of this in a few minutes and your Business Services Consultant can help.
Have yourself or one of your staff assigned to "man" the booth. Every time someone looks at your booth you are notified. Immediately engage them in chat. You'll find it very productive. If no one is watching your booth, you will likely lose 95% of your candidates to another company. If you build it, they will come, but you do have to talk to them. Same for a real-world booth. Simply placing brochures on your table and going out for coffee won't get you any hires either. Break the booth-watching up in shifts amongst your staff. You can go about your daily office routine, while you keep your both open on another screen. When someone visits, a chat window will pop up. Be quick about it. The average person is only going to stick around for 15 or 20 seconds if no one engages with them. You can also Zoom Interview candidates right in the platform.
We promote these hiring events to more than 150,000 people, which is a lot, but you have to use your network of contacts to promote your attendance there as well. It's a good idea to put a message like this in each of your online job ads with a link to your booth: "Visit us at Our Workforce Wednesday Hiring Event Each Week".
This week at our Workforce Wednesday Event and our Restaurant Retail and Hospitality Virtual Career Fair, we had 400+ attendees, 261 chat sessions between employers and candidates, and 4,414 visits to 107 of our employer's booths. The big winners were companies that had recruiters managing their booths.
The landscape may have changed, but the mission is still the same: Hire the best talent as fast as you can. Virtual Job Fairs and their Real-World counterparts can be successful tools in your recruitment arsenal. A few extra minutes of care can be all the difference in the world. Visit our Jobs Now page at https://workforcesolutionsrca.com/jobs-now and view the employer spotlight videos (we can make these for you). Then check out our Virtual Career Fair on Wednesdays from 10-4 at http://bit.ly/workforcewednesdaysemployer.
Remember, as Will Rogers once said: "Even if you're on the right track, you'll get run over if you just sit there!" You will get as much out of a virtual career fair as you put into it. Good luck!
---