Manufacturing Day and Month Activities to Inspire Next Generation of Creators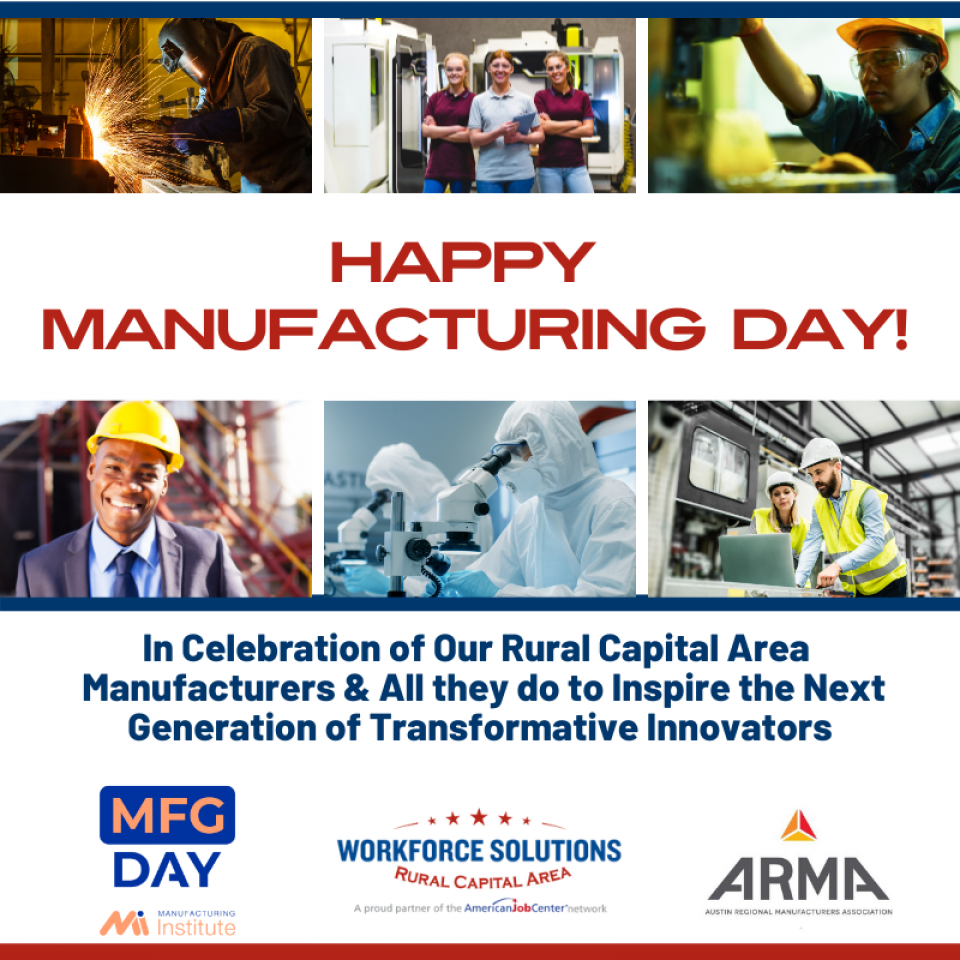 Happy Manufacturing Day! Today, manufacturers across nine-county Rural Capital Area of central Texas, are virtually opening their doors to help Texans explore the incredible career opportunities available in manufacturing.
We're proud to join with our partners at the Austin Regional Manufacturers Association (ARMA) throughout the month of October, to help celebrate the investments manufacturers make in our communities.
Manufacturing's biggest annual event helps inspire the next generation of creators.
Over the next decade, 4.6 million manufacturing jobs will need to be filled in the U.S. We're joining the movement to fill the skills gap and inspire the future workforce to consider manufacturing careers.
Did you know the average wage for all manufacturing occupations in the region was over $96,000? Explore pathways to careers in manufacturing and upskill to meet the high-demand for your talents.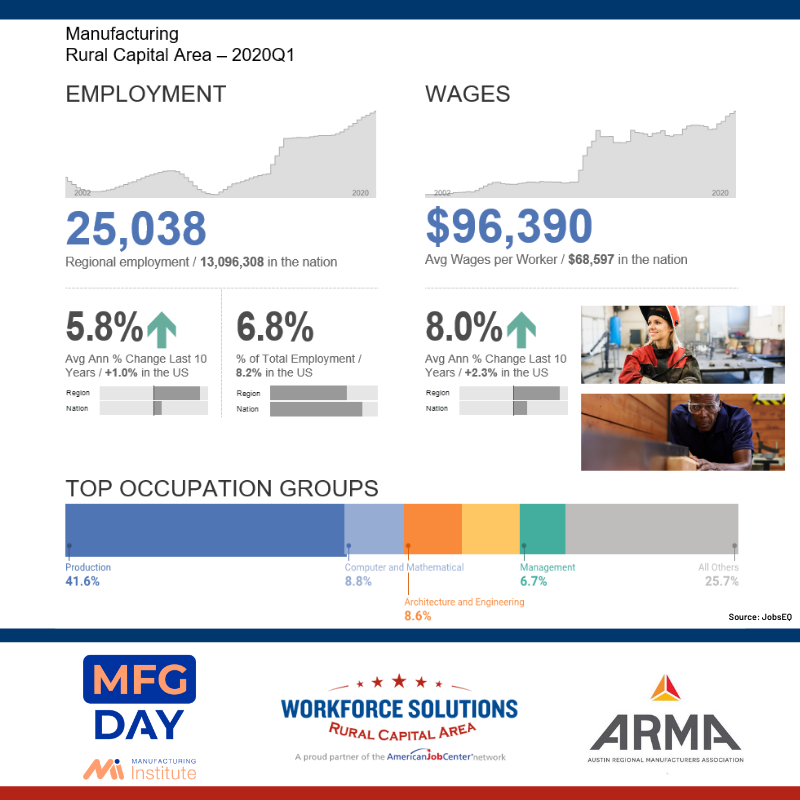 With more than 800 manufacturing companies in the Rural Capital Area, contributing $5.9 billion to the Rural Capital Area's GDP, and spurring job creation, innovation and competition, talented job seekers are in high-demand, and innovative career opportunities continue to get stronger.
About 10,239 Manufacturing jobs were created over the last decade in the Rural Capital Area—9,042 of those jobs due to local competitiveness. This means our local manufacturing industry was more competitive than its national counterpart.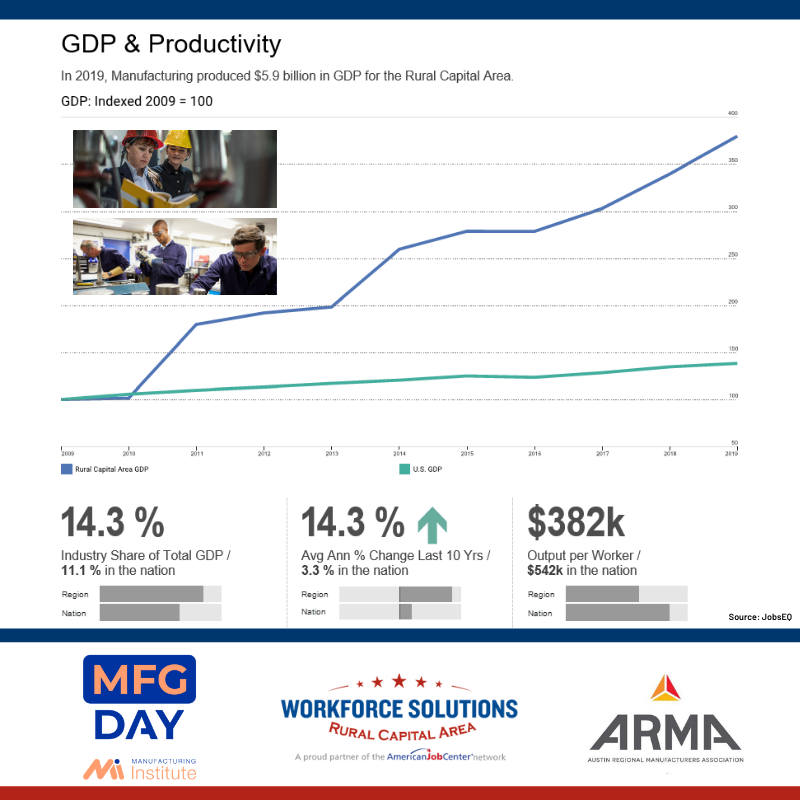 Since 2012, Manufacturing Day has helped students discover financially rewarding job opportunities. This year, we're giving the future workforce event more tools to help kick start their career.

ARMA has launched a new website to help job seekers learn more about manufacturing careers.
Learn more: http://promfg.org/
ARMA is also hosting a webinar today at 2 p.m.: "CPT is for Me. Careers in Semiconductor Manufacturing."

Some of the world's most advanced companies are in central Texas making cutting edge electronic chips. Hear from a panel of leaders from NXP, Applied Materials, and Samsung, as well as some of their new employees, about the work they do and how you can get involved in a rapid training program that will provide you the skills needed to get hired.

Register now: https://zoom.us/j/92988054197
Why is this important? ARMA's recent workforce survey showed that manufacturers are already finding it a challenge to recruit the skilled talent they need to succeed. This challenge will only grow in 2021.
Later this month, ARMA will be hosting a virtual tour with TESLA as well as a discussion with their team on what it is like to build some of the coolest cars on the road.
Look for more events throughout October as we help celebrate the Manufacturing Industry in the Rural Capital Area.
---