Today is National Working Parents Day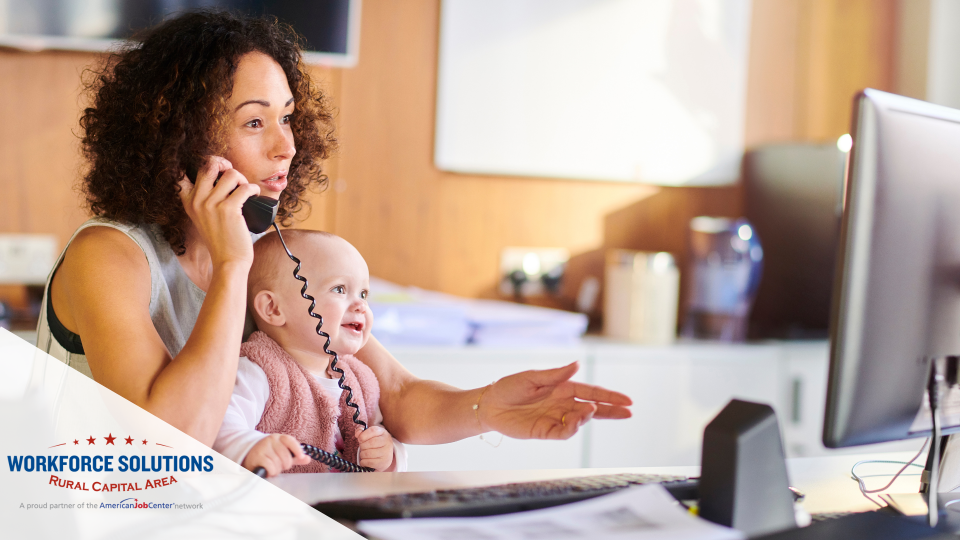 September 16th is National Working Parents Day. Being a working parent is hard! According to the U.S. Bureau of Labor Statistics, around 62% of families with children have both parents working outside the home, which comes with many challenges.
Use the 8 C's from Workparent: The Complete Guide to Succeeding on the Job, Staying True to Yourself, and Raising Happy Kids to stay grounded and get the support you deserve.
Career- Is there a manager or mentor you can connect with to provide some feedback on managing work-life balance?
Colleagues- Do you know a colleague you can reach out to for support when you are having a challenging day as a parent? Is there another working parent on your team?
Corporate- Does your employer offer an employee assistance program (EAP)?
Care- Can you think of a family member or friend who may be able to help with some care tasks like cooking, cleaning, or errands?
Computer- Utilize apps and digital calendars to track each family member's schedule and appointments.
Clinical support- Can a pediatrician or other medical professional offer insight into struggles like bedtime routines or behavior challenges?
Community- are you connected to a neighborhood group, faith group, or another network of parents who may be able to offer support?
More: https://www.npr.org/2022/03/14/1086480869/parents-are-exhausted-these-strategies-can-help-you-build-support-and-win-back-t
Working parents are a critical part of our community. We appreciate your hard work!
---