Agilent Technologies Recognized with the 2020 Employer of Excellence Award for the Rural Capital Area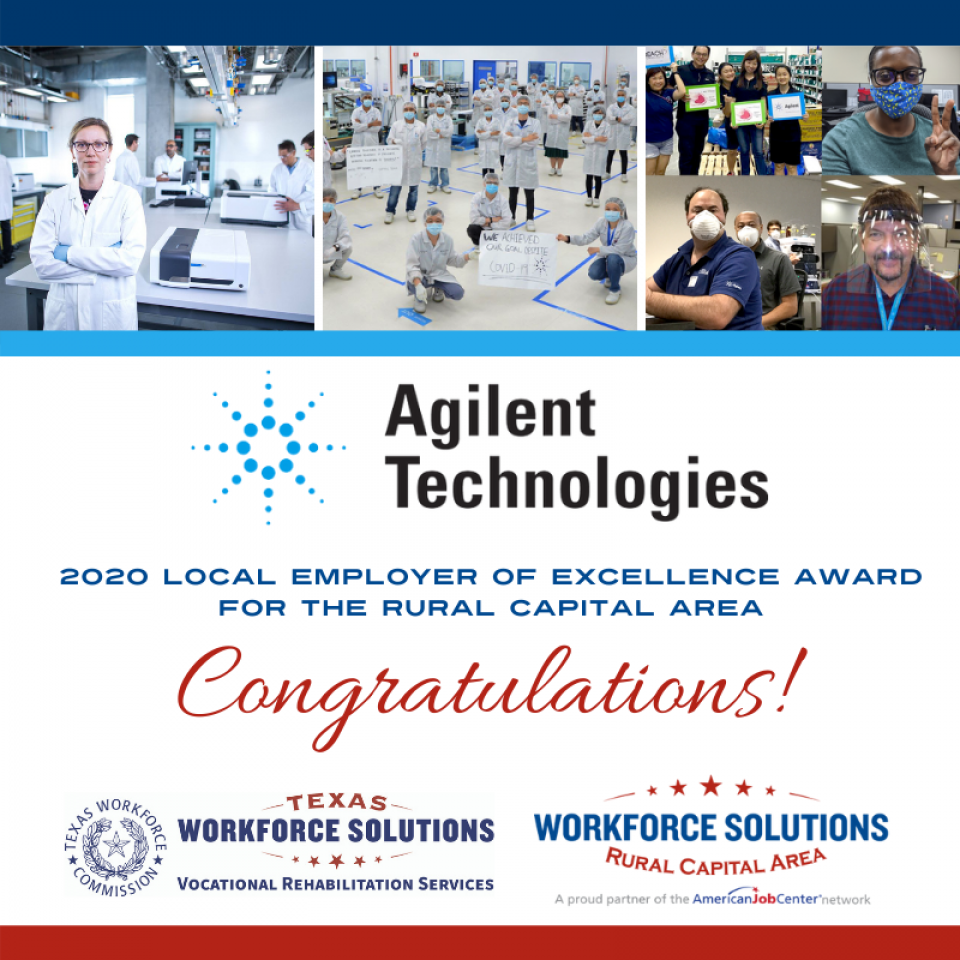 Workforce Solutions Rural Capital Area is proud to recognize Agilent Technologies with the 2020 Employer of Excellence Award for our region.

Agilent quickly pivoted its operations in Bastrop County to meet needs of the pandemic response, & continued empowering its workforce to help fuel the economic recovery our communities.
Agilent offers tuition reimbursement programs and Agilent University to all of its employees to inspire life-long learning, and has invested in career lattice opportunities to help its team members grow within the company. Learn more about their operations: https://www.agilent.com/
Congratulations and thank you for helping us make the Rural Capital Area the best place in the country to live, work, & do business.

---