Anchor-Ventana Glass Launches First Commercial Glazing Registered Apprenticeship Program in Texas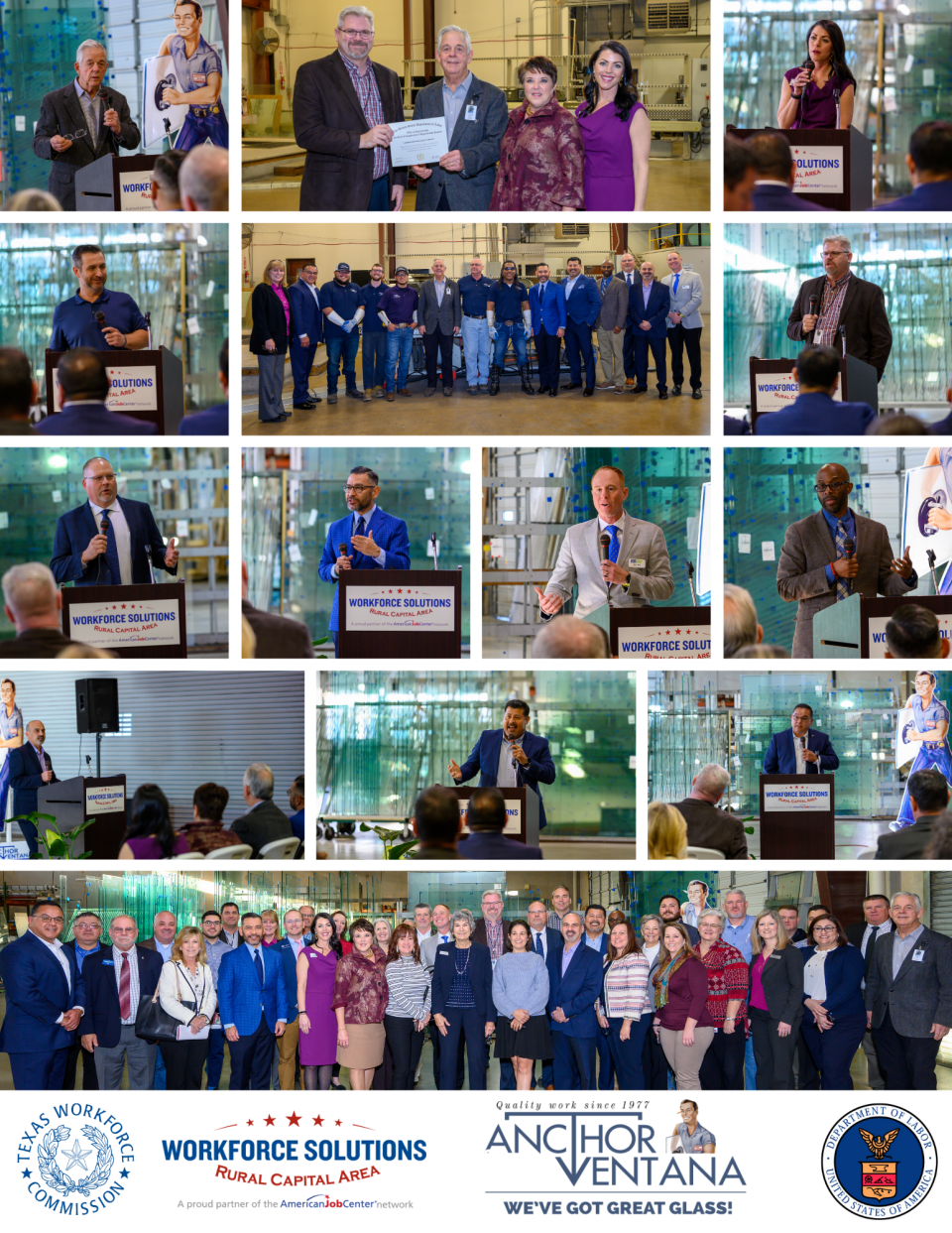 Workforce Solutions Rural Capital Area (WSRCA) was proud to partner with the U.S. Department of Labor (DOL), the Texas Workforce Commission (TWC), Williamson County, the City of Round Rock and the Round Rock Chamber, to help host a signing day ceremony to recognize the trailblazing efforts by Anchor-Ventana Glass, to launch the first Commercial Glazing Registered Apprenticeship Program in the great state of Texas.

The ceremony was held at Anchor-Ventana Glass's offices on the historic Chisholm Trail in Round Rock, Texas, to mark the signing of the DOL Registered Apprenticeship Program Standards.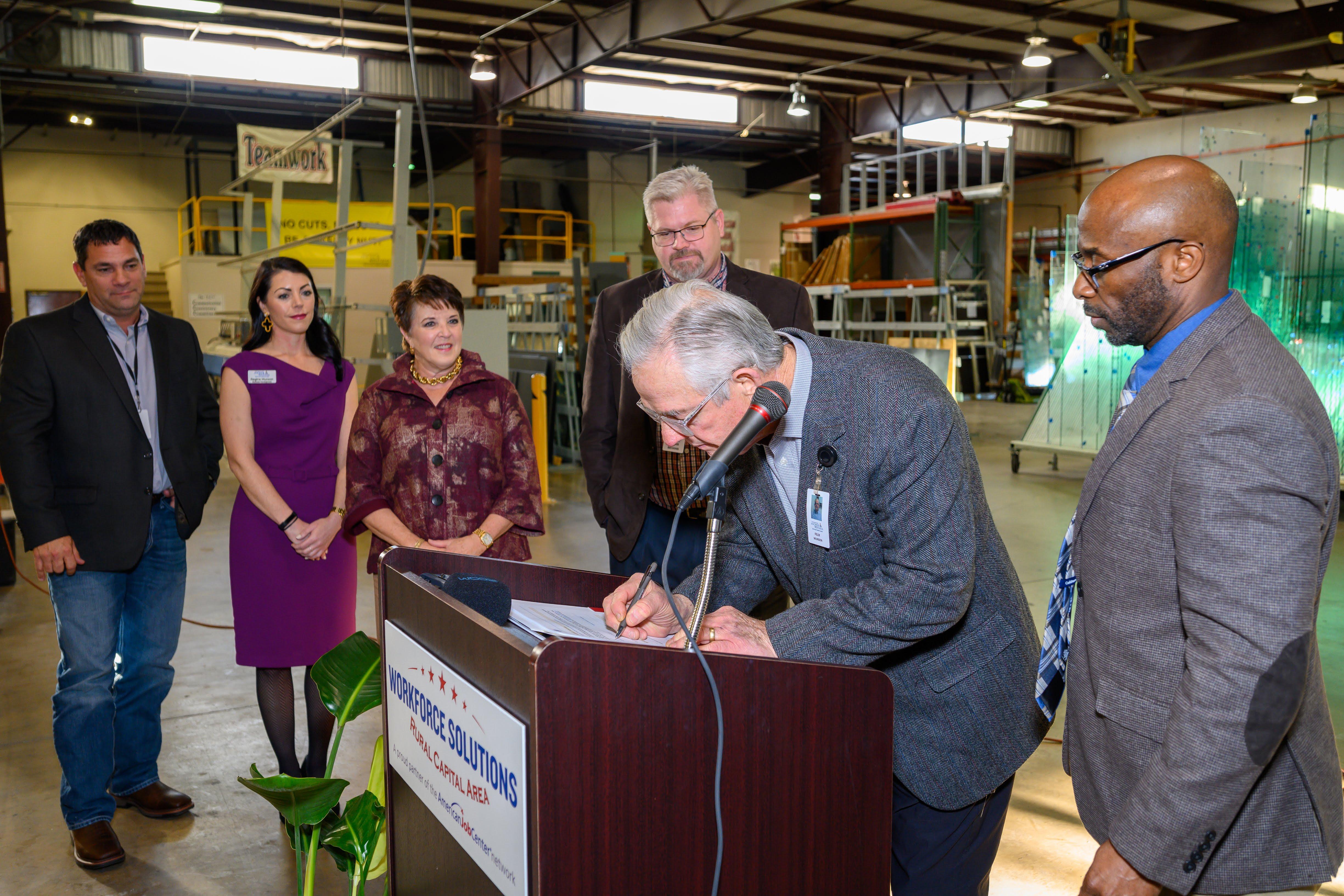 Anchor-Ventana Glass is celebrating its 43rd year operating in Williamson County, and is the only glass contractor in Texas to hold a North American Contractor Certification, as well as earn the recognition of having the first four Architectural Glass and Metal Technician Certified Glaziers in the state on their field installation team.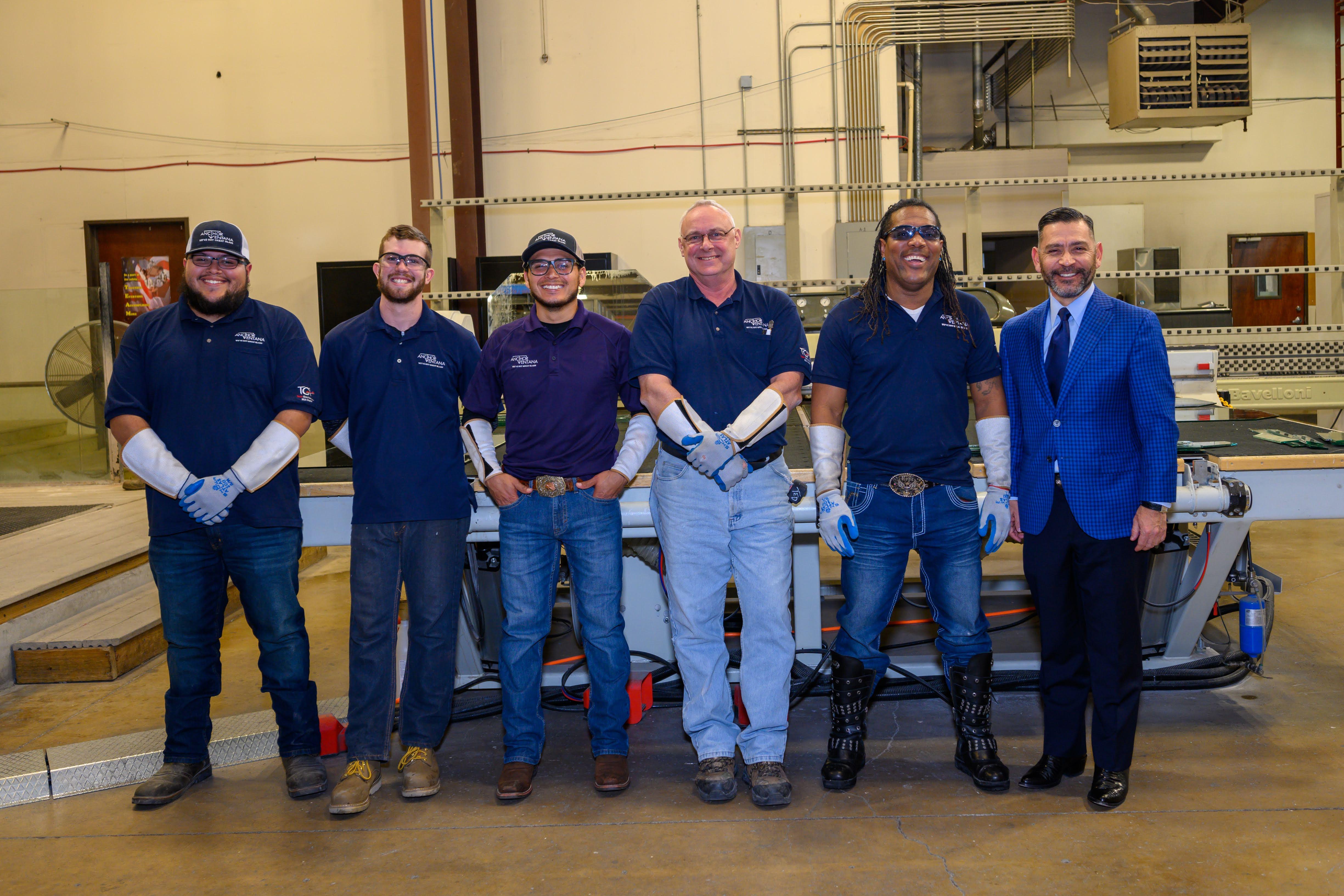 Anchor-Ventana Glass provides full-service residential and commercial glass design and installation from its showroom and office hub in Round Rock. In business since 1977, Anchor-Ventana Glass prides itself on its team of more than 100 employees with a combined 550 years of industry experience, all of whom are dedicated to quality, trust, and customer service.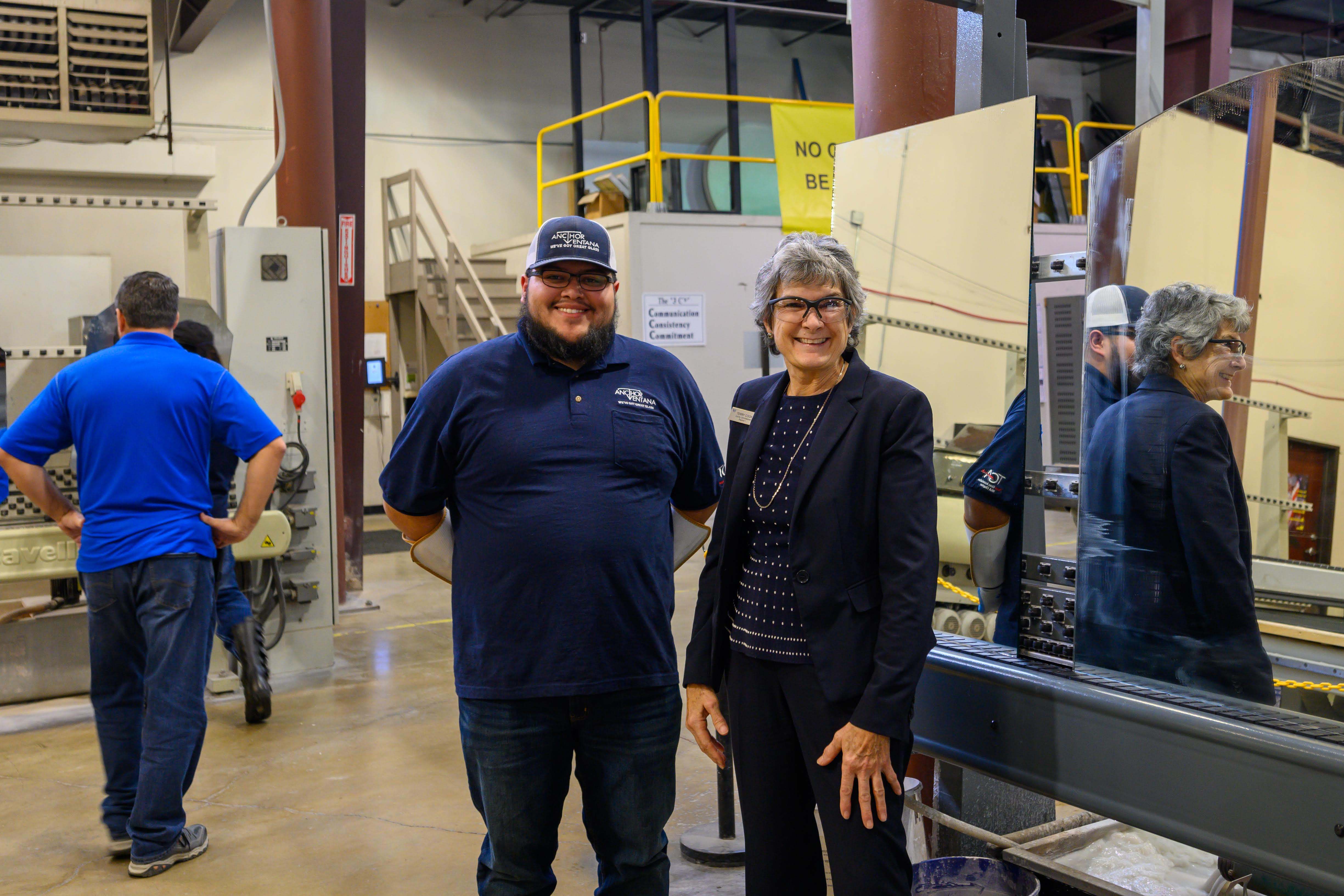 This newly registered apprenticeship program will assist the company in its quest to lead the industry with innovative solutions to ensure a more predictable workforce training pipeline in commercial glazing. The goal is to continue scaling up the apprenticeship into residential operations and beyond.
In addition to key insights by state and regional workforce leaders on the value of registered apprenticeships to central Texas, its economy, and its employers, following the ceremony, the Anchor-Ventana Glass team hosted a demonstration of their innovative glass production techniques and products during a tour of their state-of-the-art facility.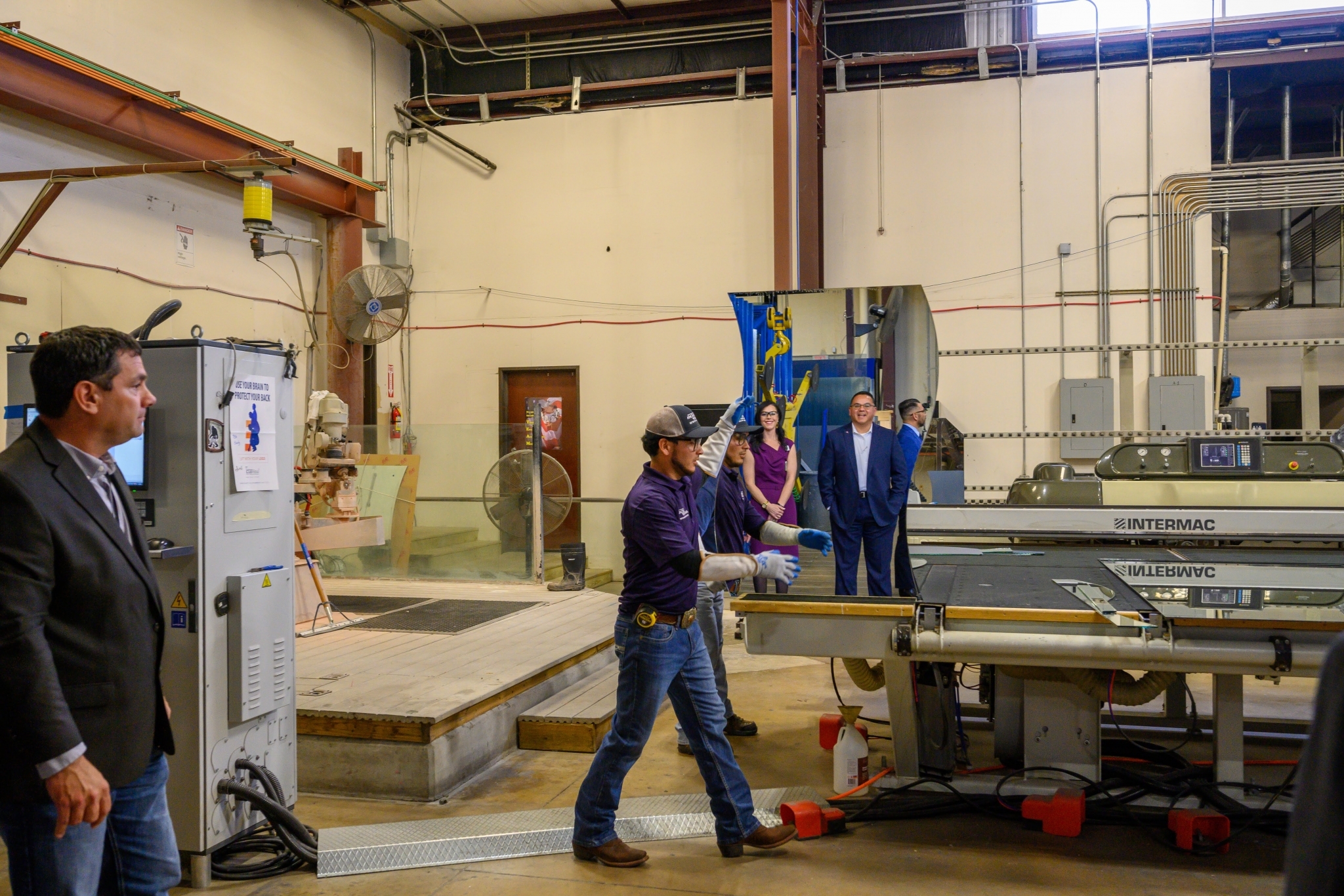 Speakers at the ceremony included Felix Munson, Owner and President of Anchor-Ventana Glass; Regina Munson, Director of Business Development, Anchor-Ventana-Glass, Dennis Bevins, General Manager, Anchor-Ventana Glass; Mayor Craig Morgan, City of Round Rock; Paul Fletcher, WSRCA CEO; Julian Alvarez, TWC Commissioner Representing Labor; Frank Leonardis, WSRCA Board Chair and Vice President of Ember Industries; Alfonso Sifuentes, WSRCA Board Vice Chair and Director of Market Development & Community Relations with Green Group; Rene Flores, WSRCA Board Treasurer, City of Round Rock Councilman, and Vice President and Commercial Loan Officer with Amplify Credit Union; Jason Ball, President and CEO of the Round Rock Chamber; and Troy C. Johnson Sr., with the DOL Employment and Training Administration, Office of Apprenticeship.
We'd like to thank all of our speakers, community members and participants for taking part in the event, and are so grateful to the Munson Family and the entire Anchor-Ventana Glass team, for welcoming us into their offices.
Apprenticeship is a proven approach for preparing workers for jobs while meeting the needs of business for a highly-skilled workforce. It is an employer-driven, "earn-while-you-learn" model that combines on-the-job training, provided by the employer that hires the apprentice, with job-related instruction in curricula tied to the attainment of national skills standards. The model also involves progressive increases in an apprentice's skills and wages.
Apprenticeship is a flexible training strategy that can be customized to meet the needs of any business. Apprentices can be new hires, or businesses can select current employees who need skill upgrades to join the apprenticeship program. According to the DOL, 94 percent of apprentices retain employment after completing their apprenticeship.
The apprenticeship model is leading the way in preparing American workers to compete in today's economy. Apprenticeship programs keep pace with advancing technologies and innovations in training and human resource development through the complete involvement of employers in the educational process. While it is used in traditional industries such as construction and manufacturing, apprenticeship is also instrumental for training and development in growing industries, such as health care, information technology, transportation and logistics, and energy.
If you are interested in explore registered apprenticeship to create a workforce pipeline for your business, please connect with our Business Services Team today.
---