Be a Startup Entrepreneur: Register for Free Business Plan Development Workshops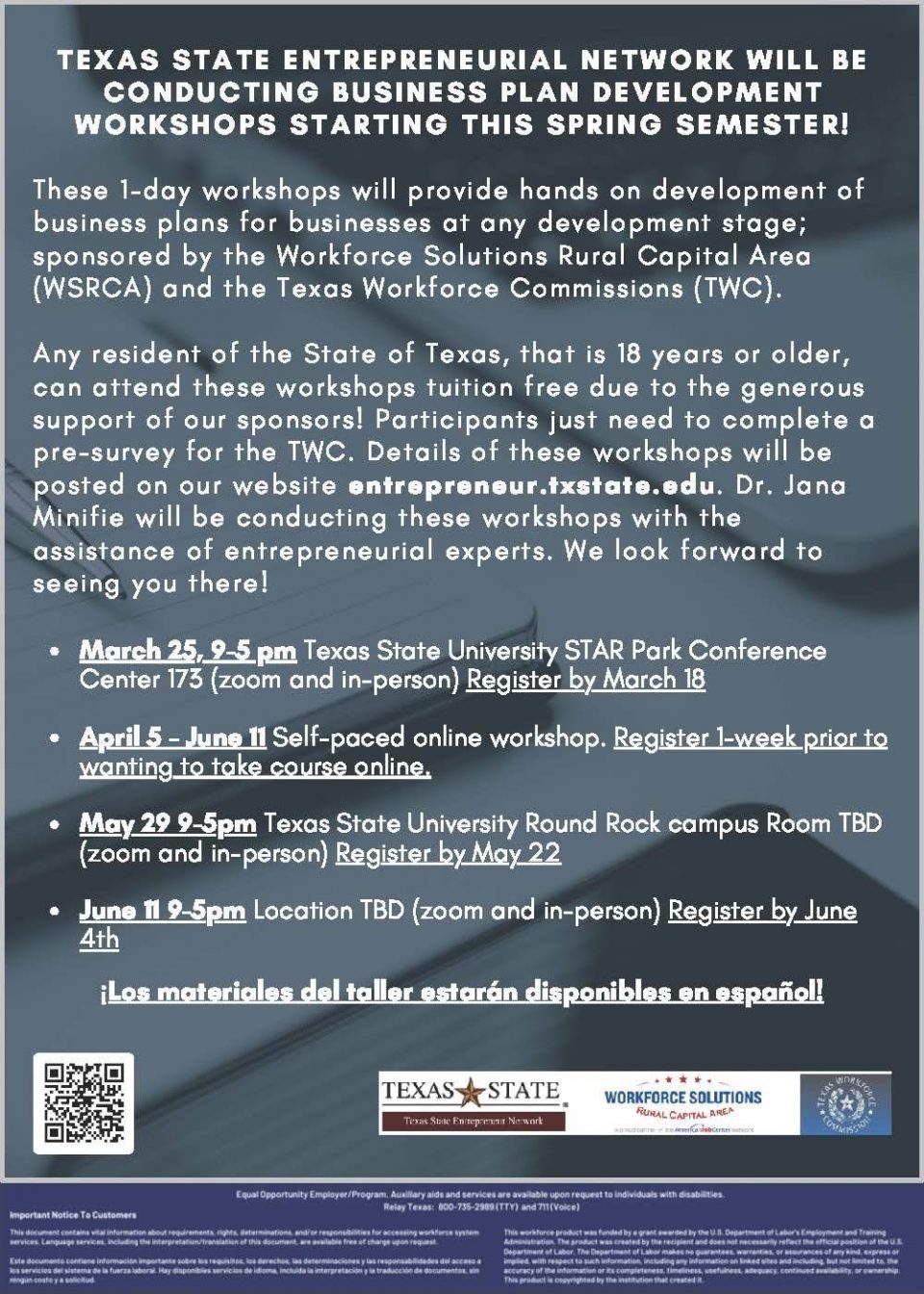 Have an amazing business idea? Looking to take your startup to the next level?
Workforce Solutions Rural Capital Area has joined with the Texas State University Small Business Development Center (SBDC)'s Entrepreneur Network to offer Texans free Business Plan Development Workshops both online and in-person.
Participants can do the self-paced online version and/or attend one of 3 all-day workshops (March, May, June). These 1-day workshops will provide hands-on development of business plans for businesses at any development stage.
For participants completing all Modules, in July, you will have the opportunity to present your business plan to experts in the field.
Any resident of the State of Texas, that is 18 years or older, can attend these workshops tuition-free.
Dr. Jana Minifie will be conducting these workshops with the assistance of entrepreneurial experts.
Get started: https://entrepreneur.txstate.edu/BP-Workshops.html
---