Bloom Consulting Honored as 'We Hire Ability' Employer at Round Rock Ceremony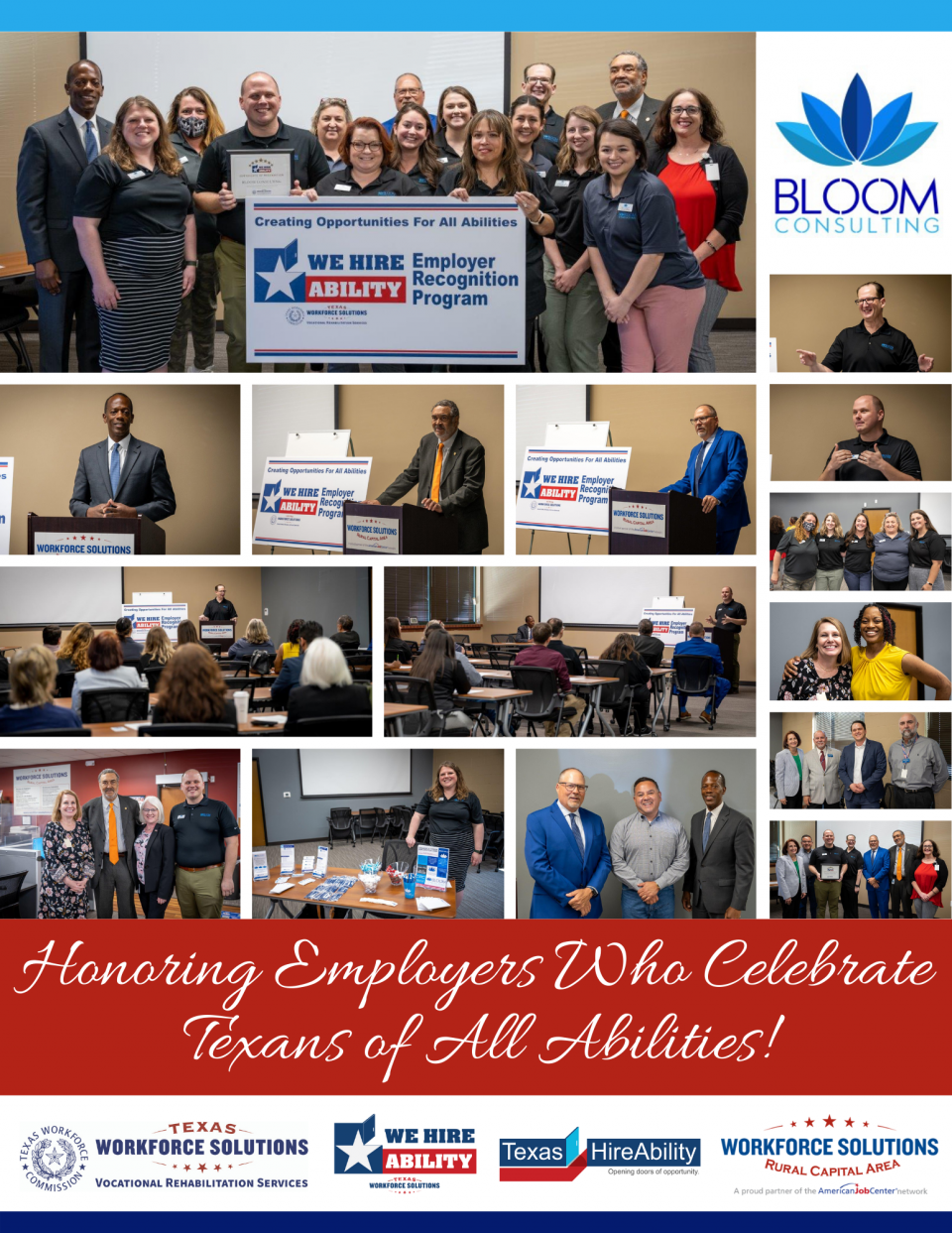 Celebrating Ability! Please join us in congratulating Bloom Consulting, of Round Rock, for being recognized statewide with "We Hire Ability" honors for maintaining a workforce comprised of at least 10 percent people with disabilities.
Bloom was honored at a ceremony held Wednesday at Workforce Solutions of Williamson County.
Thank you, Bloom, for empowering Texans of All Abilities and advancing a culture of inclusion in Texas!
Special thanks to Commissioner Representing Employers, Aaron Demerson, with the Texas Workforce Commission, and Tony Lawrence, Central Texas Regional Director, Texas Workforce Solutions-Vocational Rehabilitation Services, for helping us celebrate Bloom Consulting's investments in the community.
Nominate a deserving "We Hire Ability" business: https://www.twc.texas.gov/partners/WeHireAbility
---