Don't Miss the Kalahari Resorts Virtual Career Fair on June 30 to Explore Paid Internship Exchange Opportunities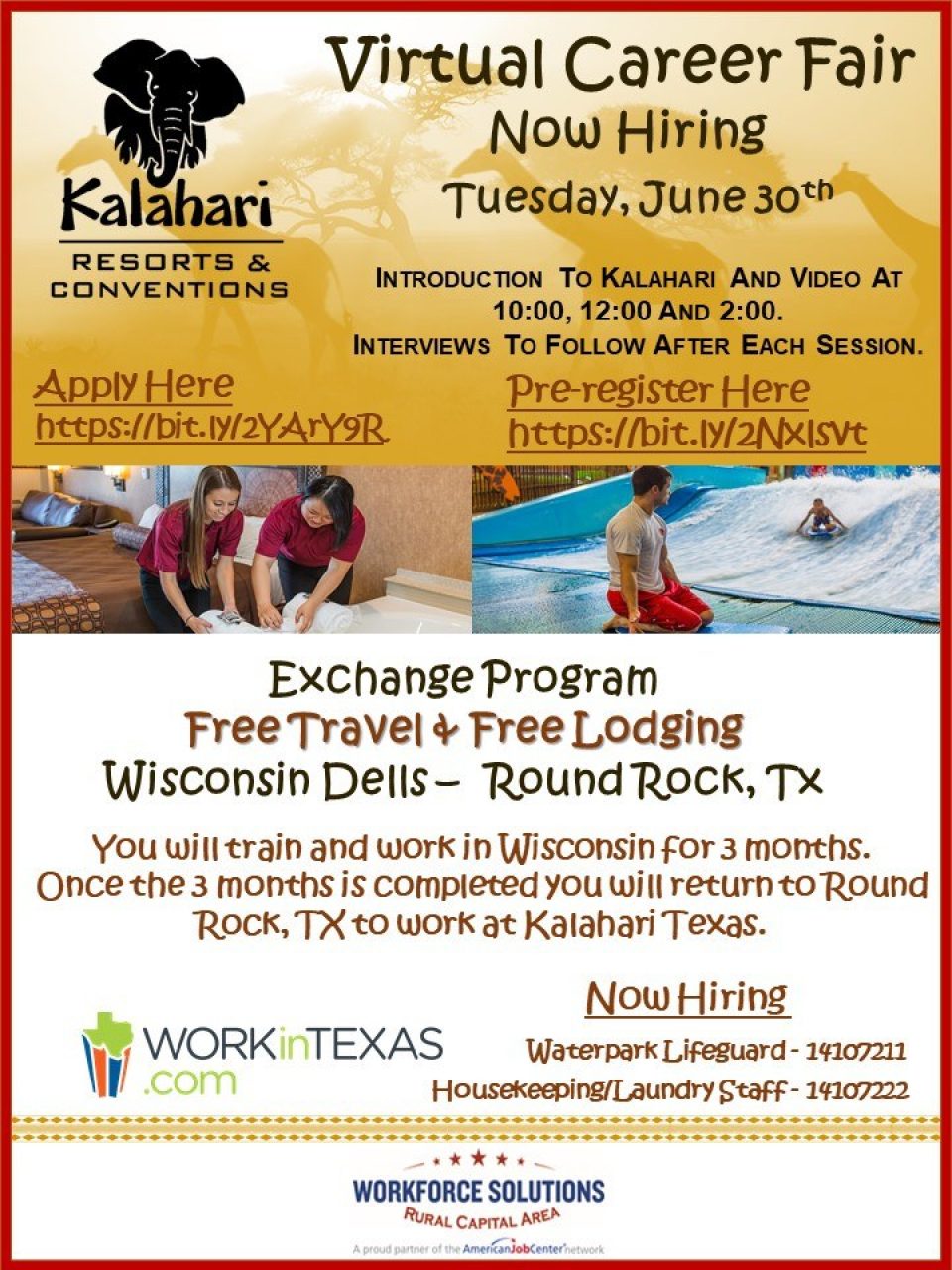 Kalahari Resorts, one of the largest resort, convention and theme parks in the world, is coming to central Texas, and we're hosting a virtual hiring fair on Tuesday to connect them with you!

Kalahari is offering summer Internships at their resort facility in the fabulous Wisconsin Dells.

Selected candidates will be flown to the Dells, receive free lodging at the resort (includes breakfast and huge discounts) and work to learn the leading edge techniques employed in Housekeeping and Lifeguard positions.

You will be paid $11.50 per hour and on completion of your three-month training, return to Texas to open their newest year-round property in Round Rock.

Workforce Solutions Rural Capital Area will be holding informational seminars and interviews on Tuesday, June 30th at 10 a.m., Noon and 2 p.m. via Zoom. Interviews will follow after the video and presentation. Zoom is available online or on mobile devices.

📲 Pre-register Here: https://bit.ly/2Nxlsvt
📲 Apply Here: https://bit.ly/2YArY9R

Kalahari will be hiring 1,500 employees this fall. Get your application submitted now to be considered for other local positions from Hotel and Restaurant Management, Culinary, Groundskeeping, Trades and more.
---