Don't Miss Thursday's Webinar: Giga Texas! Exploring Tesla's Drive to Recharge Manufacturing in Central Texas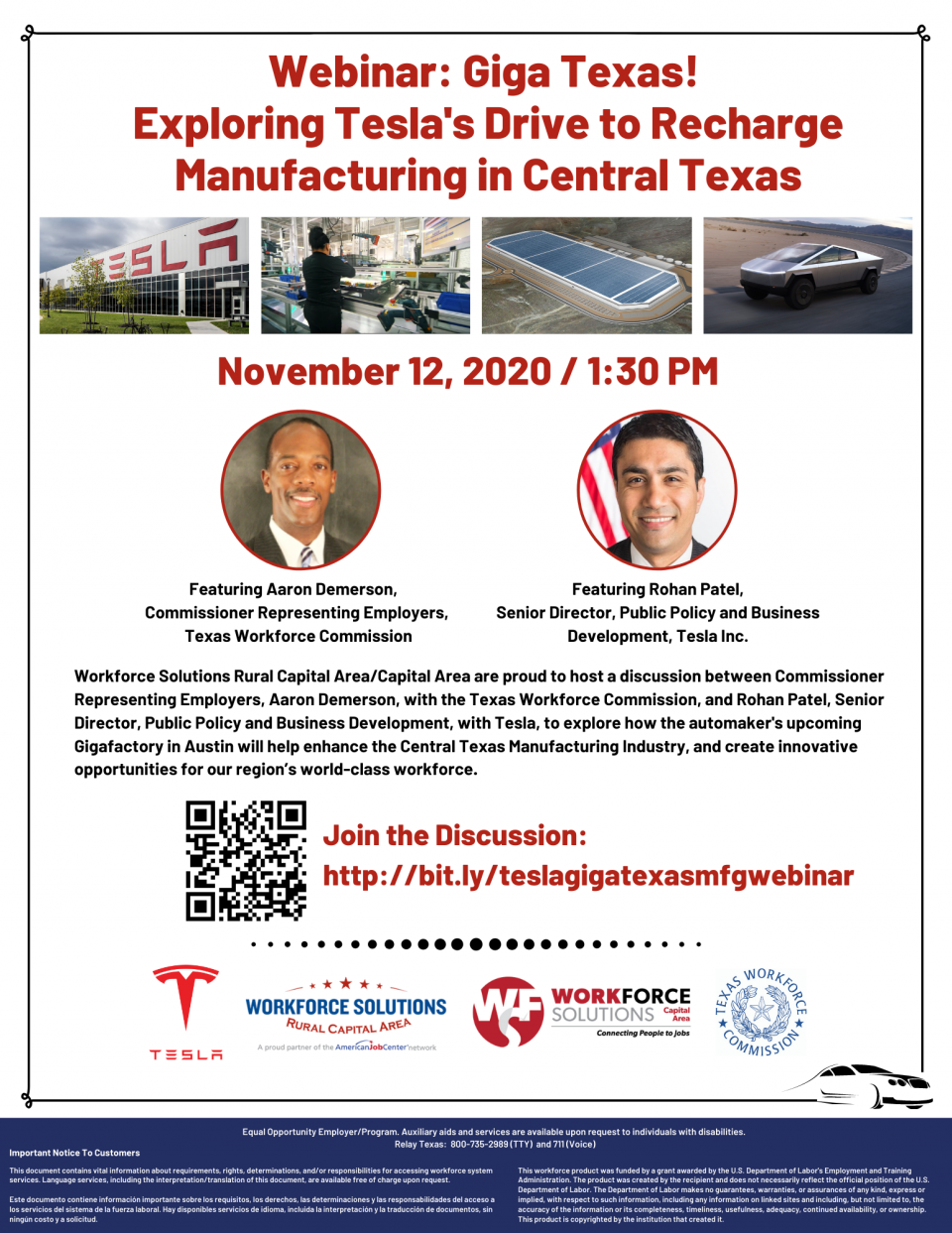 Workforce Solutions Rural Capital Area and Workforce Solutions Capital Area, are proud to host a webinar discussion on Thursday, November 12, at 1:30 p.m., between Commissioner Representing Employers, Aaron Demerson, with the Texas Workforce Commission, and Rohan Patel, Senior Director, Public Policy and Business Development, with Tesla, to explore how the automaker's upcoming Gigafactory in Austin will help enhance the Central Texas Manufacturing Industry, and create innovative opportunities for our region's world-class workforce.
Tesla was founded in 2003 by a group of engineers who wanted to prove that people didn't need to compromise to drive electric – that electric vehicles can be better, quicker and more fun to drive than gasoline cars. Today, Tesla builds not only all-electric vehicles but also infinitely scalable clean energy generation and storage products.
The $1.1 billion Austin Gigfactory, reportedly to be complete in May 2021, will become the future production center of the company's Cybertrucks, and create at least 5,000 new jobs.
Join the discussion and learn more about what it might be like to work for one of the most exciting companies in the world.
---