First NDEAM Employer Seminar on Working Through Behavioral Health Challenges Held at Round Rock Career Center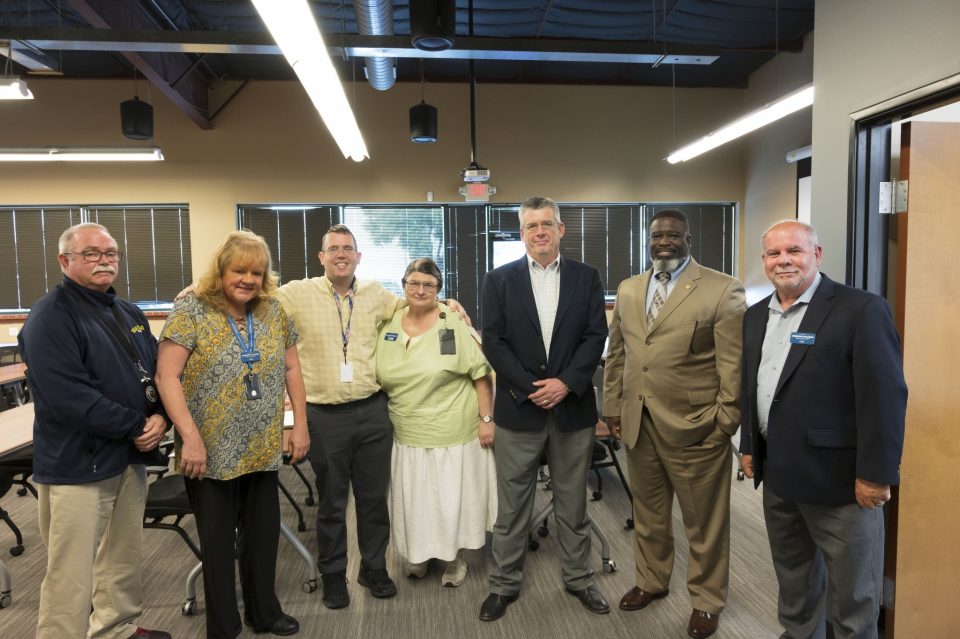 Our first National Disability Employment Awareness Month (NDEAM) Employer Seminar on Working Through Behavioral Health Challenges was held at the Round Rock Career Center on Monday.
Workforce Solutions Rural Capital Area (WSRCA) would like to thank Davin Davis of Texas Workforce Solutions-Vocational Rehabilitation Services (VR) for sharing his insights on what VR Services offers, and how employers can create the right environment for employees of all abilities to contribute and grow in their roles.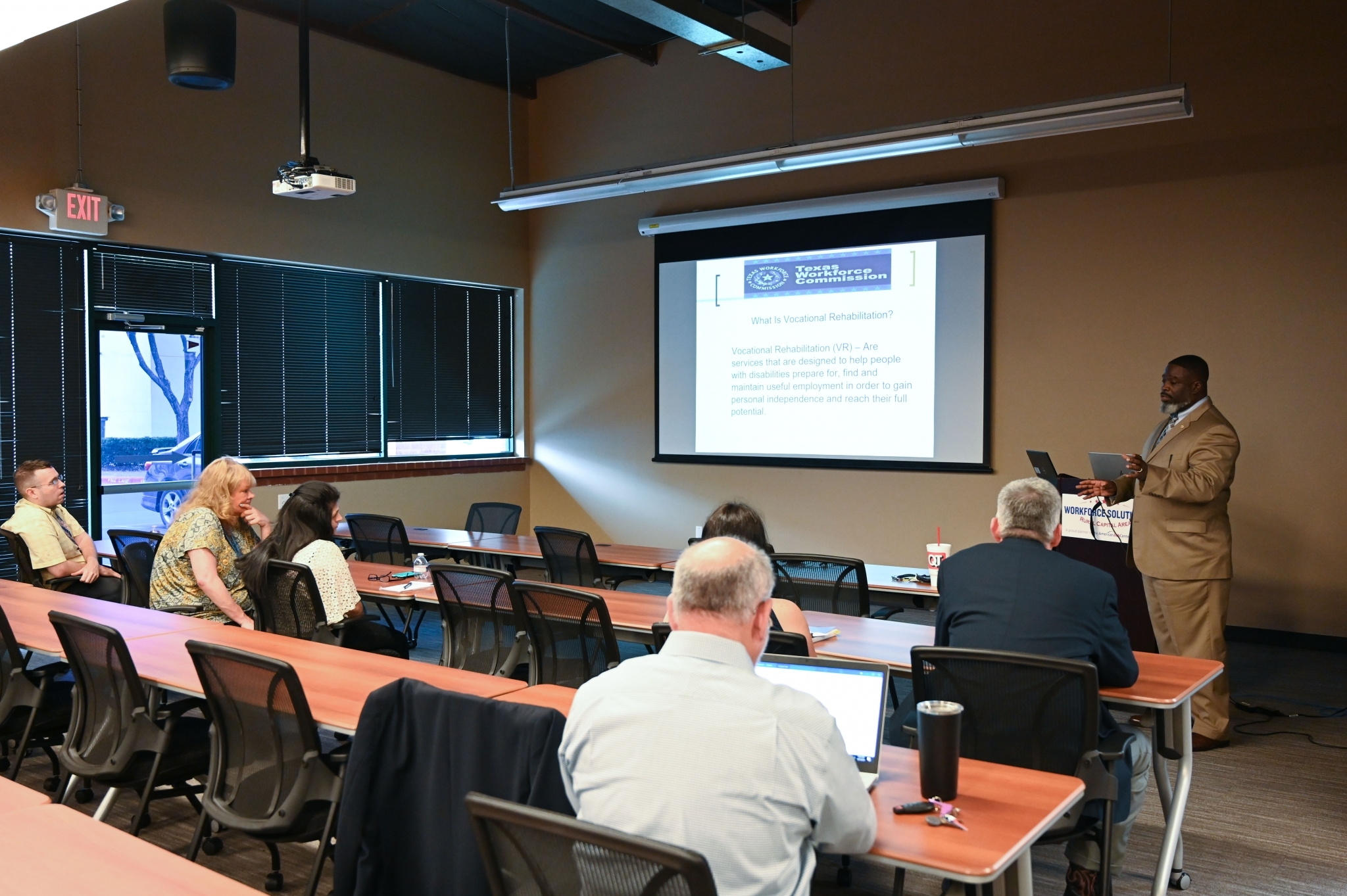 As Davis shared, employers have resources available through the state and workforce Boards, such as WSRCA, to help change attitudes and improve employment opportunities and outcomes for people with disabilities.
It all begins with promoting positive messages to employers and others about the skills and talents that people with disabilities bring to our workplaces and economy in Texas.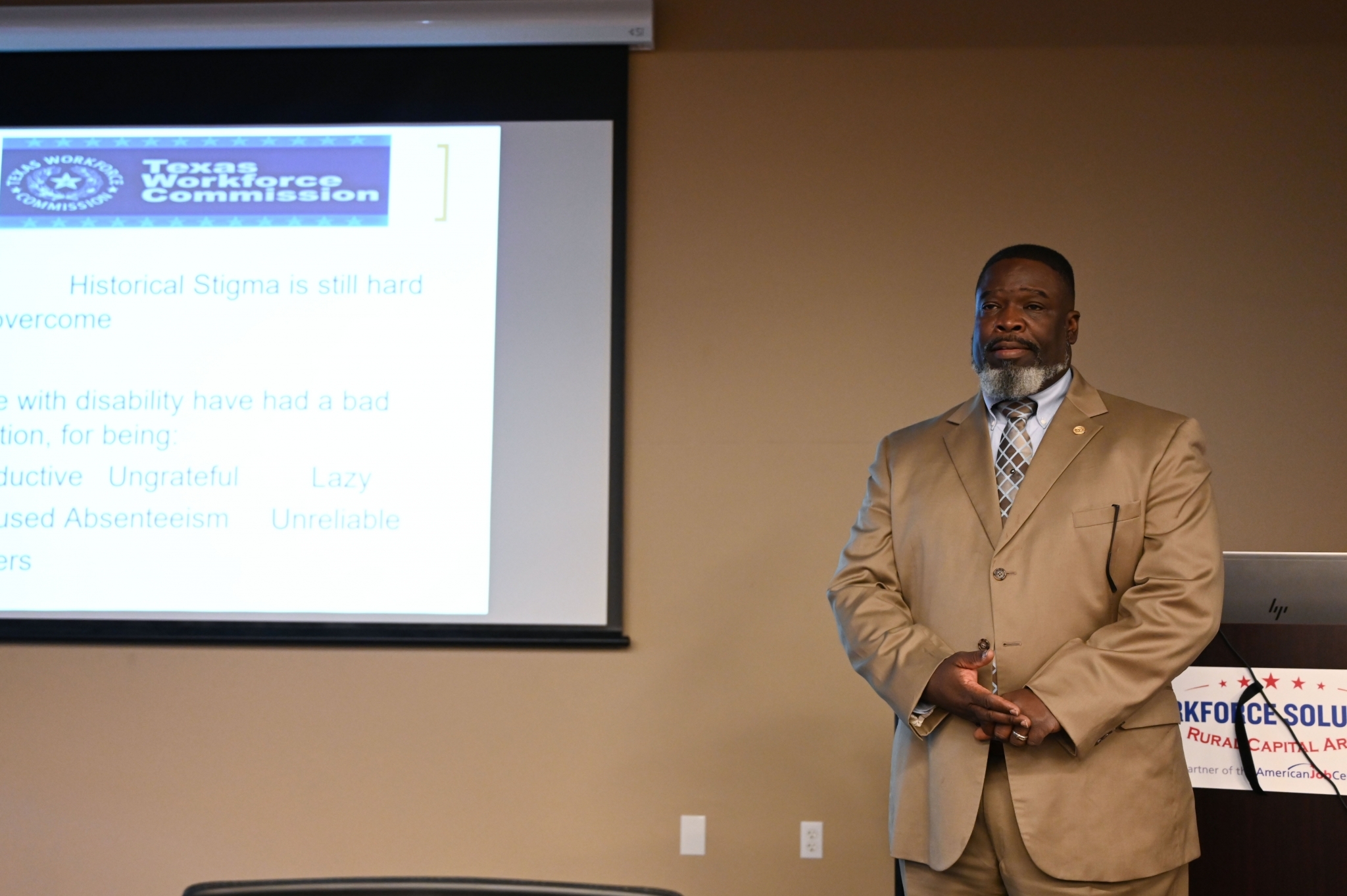 Some disabilities are visible, and some are not. Which is why Davis shared photos of prominent celebrities who have come forward and revealed disabilities that they have struggled with, that may not have been made public before.
He asked the attendees, "Would you hire them?"
Rather than defining someone by one part of who they are, Davis encouraged the attendees to recognize that individuals with disabilities are looking for the same opportunities as everyone else, and that they should be evaluated by what they CAN do in the workplace.

Don't miss our next free seminar on Monday, Oct. 14, when Jonathan Mize and Crystal Stark spotlight ADA for Small Business. Get Registered: http://bit.ly/NDEAMSeminar2
---