Kalahari Resorts Hosting Hiring Event on Feb. 11: Join the Team Operating the Largest Water Park in the Country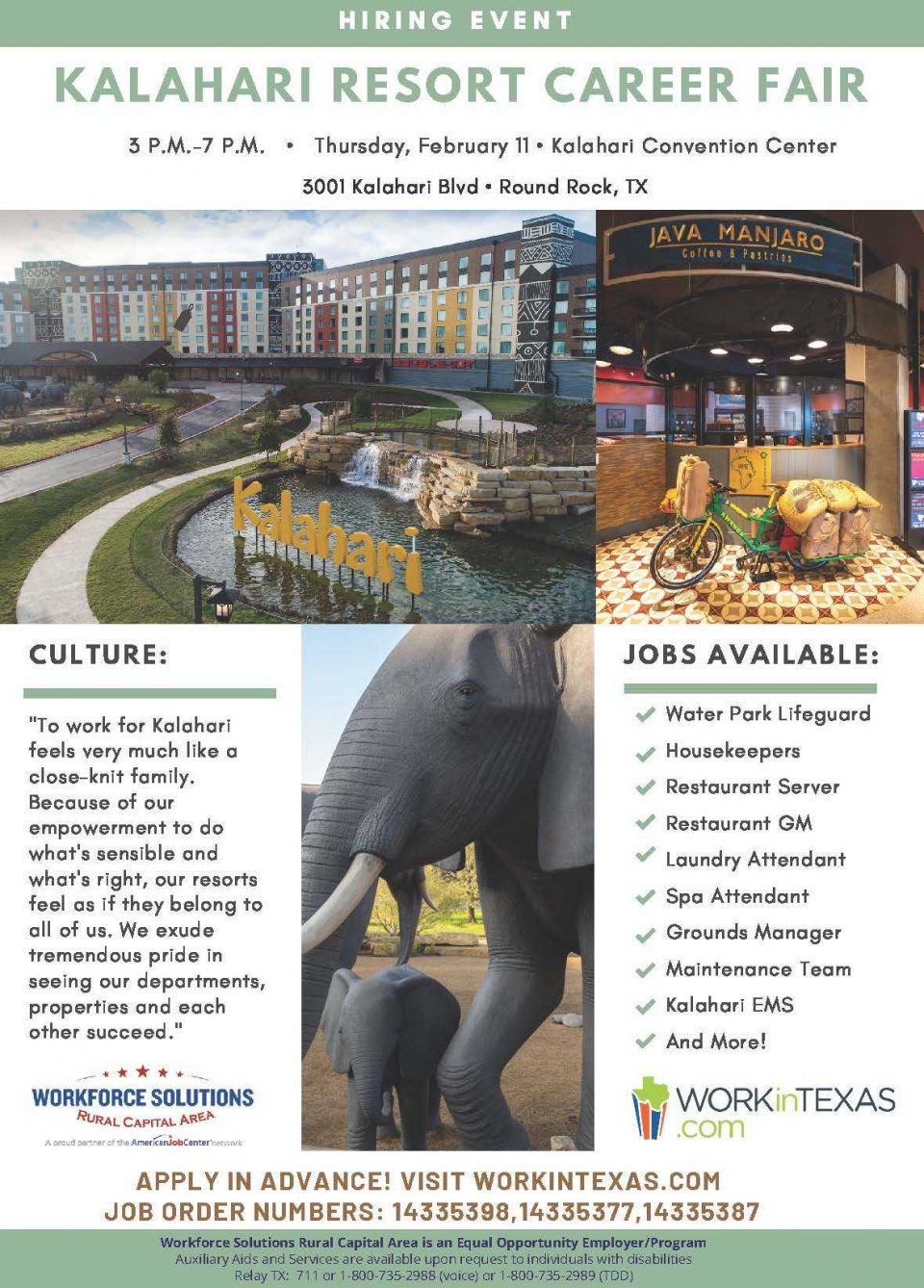 Workforce Solutions Rural Capital Area is proud to partner with Kalahari Resorts Texas to help continue building their amazing workforce in Round Rock. Kalahari Resorts has already created new career opportunities for more 1,400 Central Texans, and they are looking to recruit more local talent through their upcoming career fair on Thursday, Feb. 11 from 3-7 p.m.
Join the team operating one of the largest resort, convention and theme parks in the world. Apply today through your MyTXCareer.com or WorkinTexas.com accounts.
Welcome to the Rural Capital Area, Kalahari Resorts, and thank you for your continued investments in our community.
---