Local Employers Want You! Don't Miss the Georgetown Business Expo & Veterans Job Fair on July 21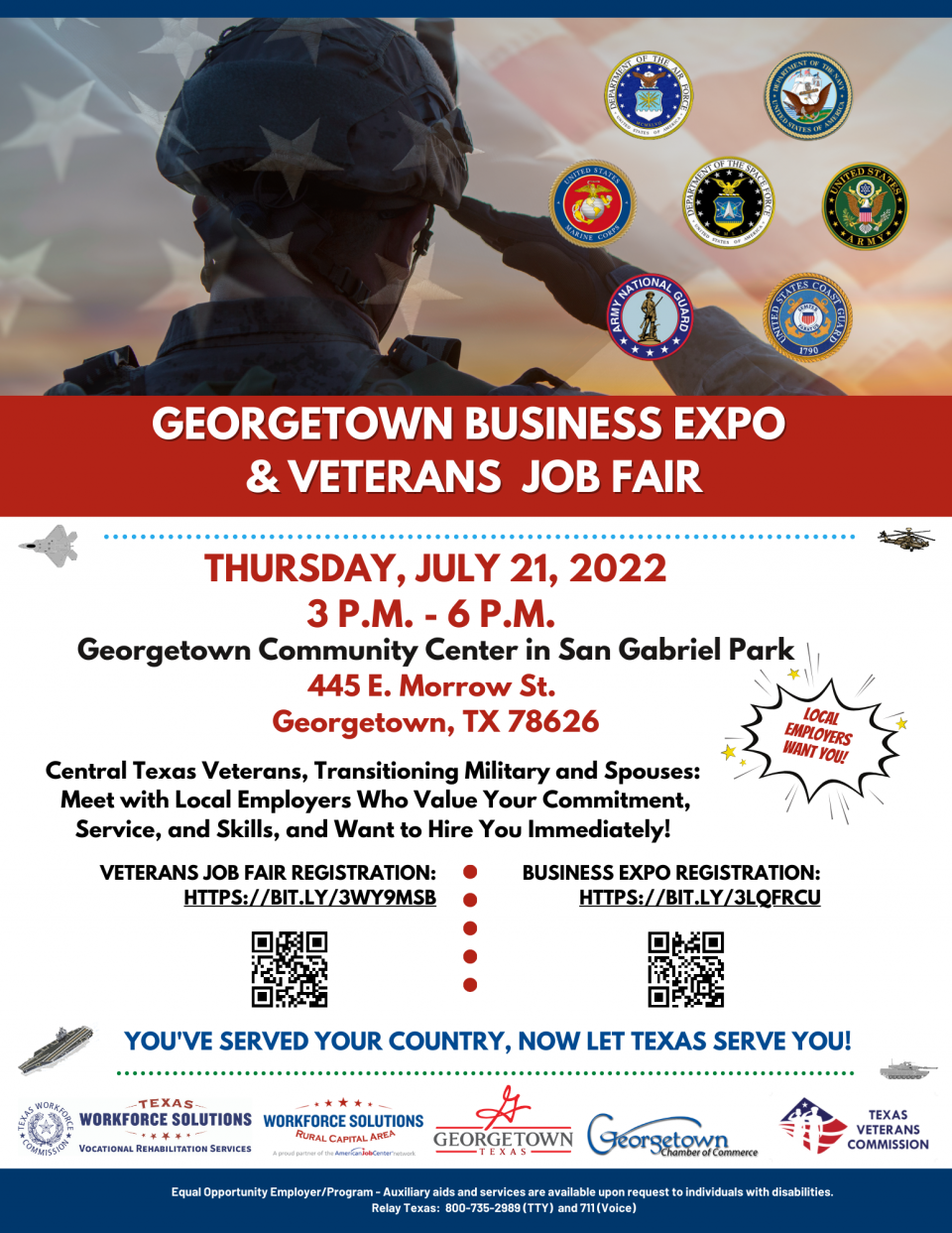 We've joined with our partners at the City of Georgetown, the Georgetown Chamber of Commerce, and the Texas Veterans Commission, to host the 2022 Georgetown Business Expo & Veterans Job Fair on Thursday, July 21, from 3-6 p.m., at the Georgetown Community Center in San Gabriel Park.
Businesses from Georgetown and the surrounding area will be onsite accepting employment applications and resumes.
Employers know the benefits of hiring Veterans. Military personnel are often cross-trained in multiple skills and have experience in varied tasks and responsibilities. Many Veterans have learned what it means to put in a hard day's work. They have also come to appreciate the challenges and satisfaction of a job well done. Much of this experience can translate to their participation in the local workforce, making Veterans an asset on the job.
Veterans, transitioning military, and spouses, connect with dozens of Georgetown employers eager to hire you immediately - Register Now: https://bit.ly/3wy9msb
Event Info:
Open to Veterans: 3 p.m. - 4 p.m.
Open to General Public: 4 p.m. - 6 p.m.
Location:
Georgetown Community Center
445 E Morrow St
Georgetown, TX 78626
---