New Workforce Solutions of Blanco County Office Opens in Johnson City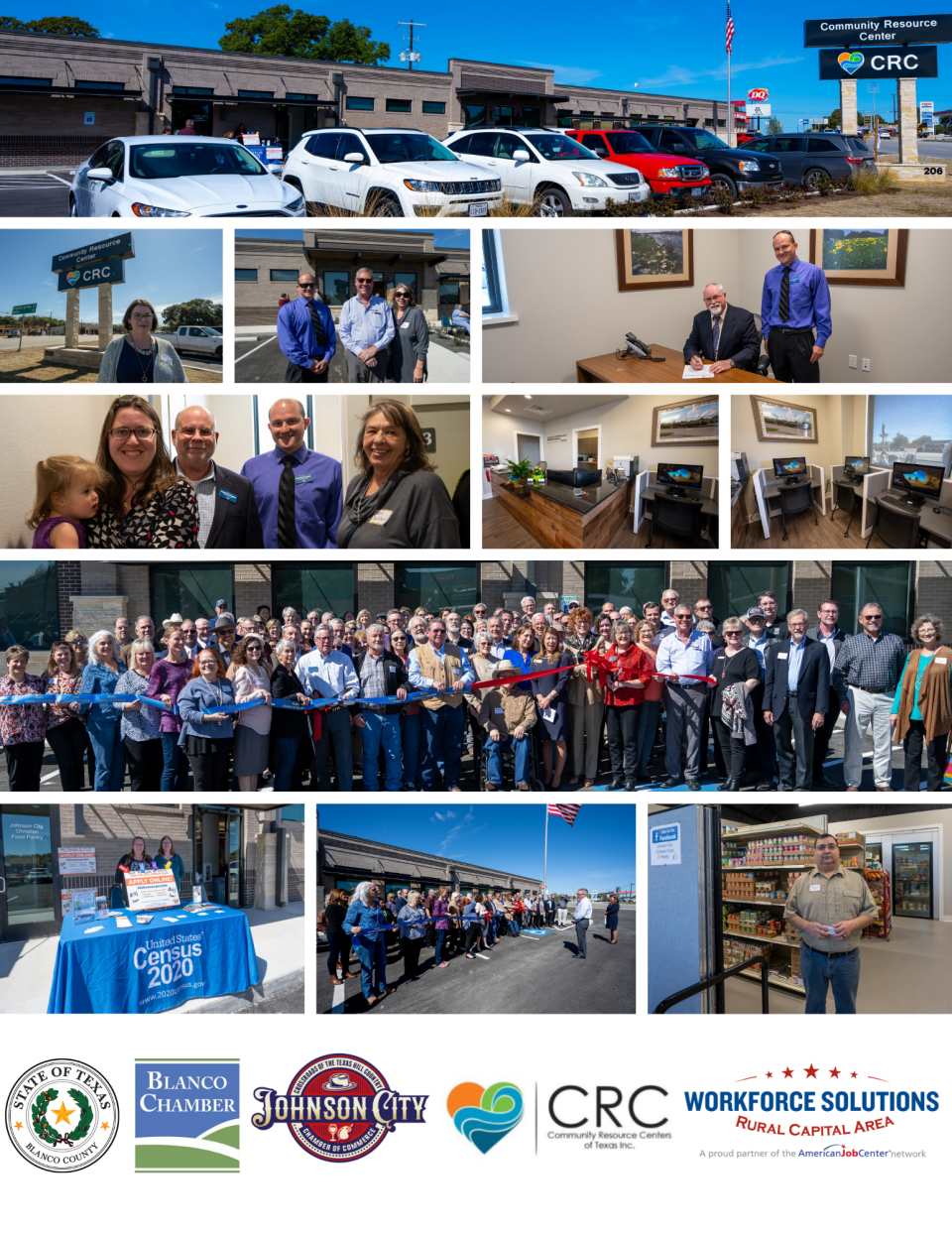 Our new Workforce Solutions of Blanco County location is now open in Johnson City.
The new office is part of the Blanco County Community Resource Centers of Texas, which held its grand opening celebration today. The office is located at:
206 S. Hwy 281
Johnson City, TX 78636
Map: https://goo.gl/maps/M2jVX6w4yauDV9x46
The new office will be staffed by members of the Workforce Solutions Rural Capital Area Talent Development and Business Services teams, and will include free access to a computer resource area in order to build your resume or access the Internet.
With this resource, you can access vital job search tools such as WorkInTexas.com or Rural Capital Headlight, and locate information about local employers, labor market data and communities in your area.
Many thanks to CRC, Blanco County Judge Brett Bray, & Texas State Rep. Erin Zwiener, House District 45, for their amazing support, as well as all of our community partners and Board members.
Together we're building a World-Class Workforce!
---