Rural Capital Area Child Care Services Team Distributes Critical Health, Safety Supplies to Dozens of Providers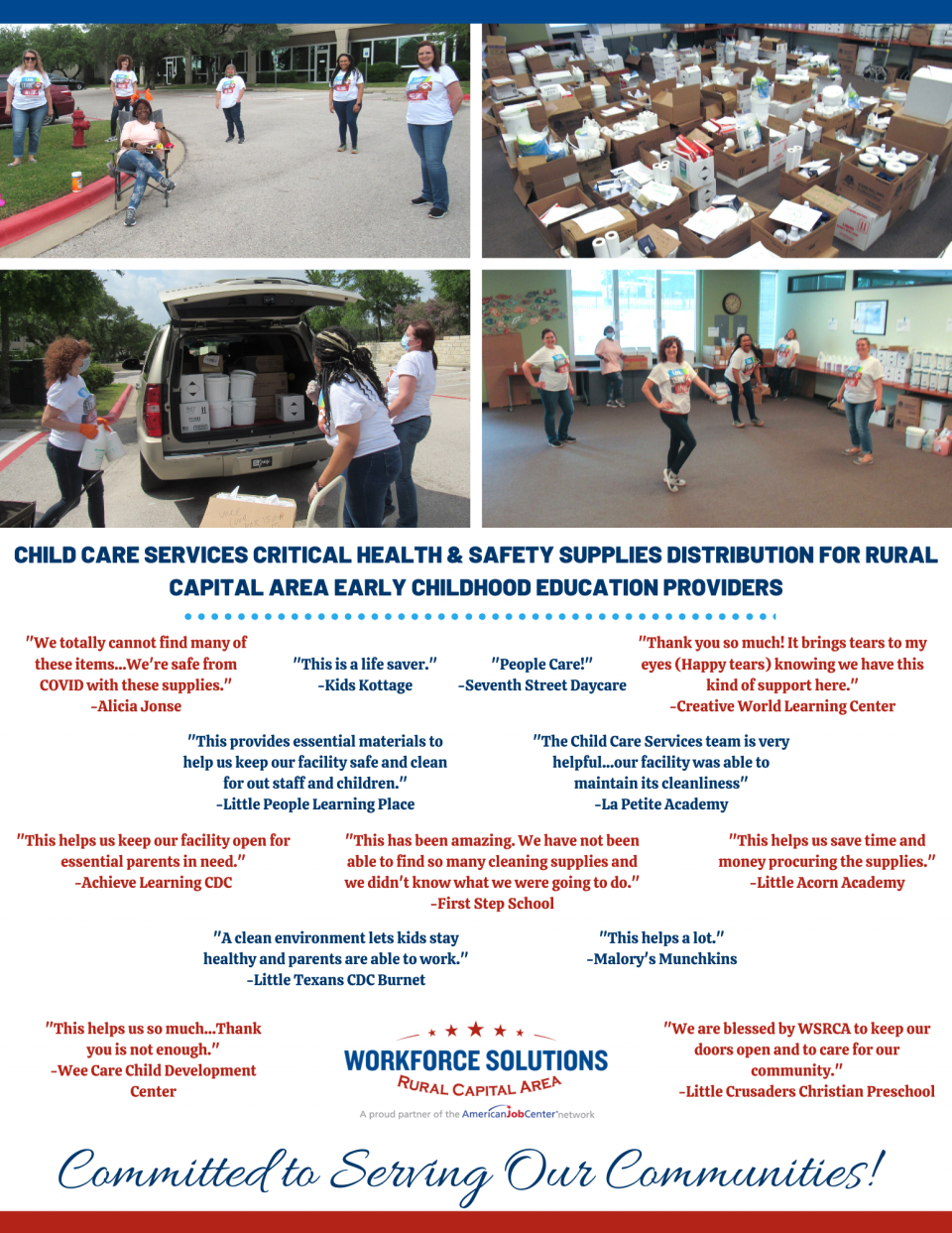 We're Proud to Serve! Kim Paper and our amazing Rural Capital Area Child Care Services team, re-joined on Saturday for a second distribution of critical health and safety supplies to more than 60 local early childhood development centers, which are providing care and education to the children of our community's workers.
The kid-friendly face masks were made by local quilters and given to child care teachers/directors.
Our wonderful community-focused collaborations are what make the Rural Capital Area the best place in the country to live, work and do business.
---