Support Your Community, Help Children, & Build a Career: Don't Miss the Back to School Virtual Hiring Event on Tuesday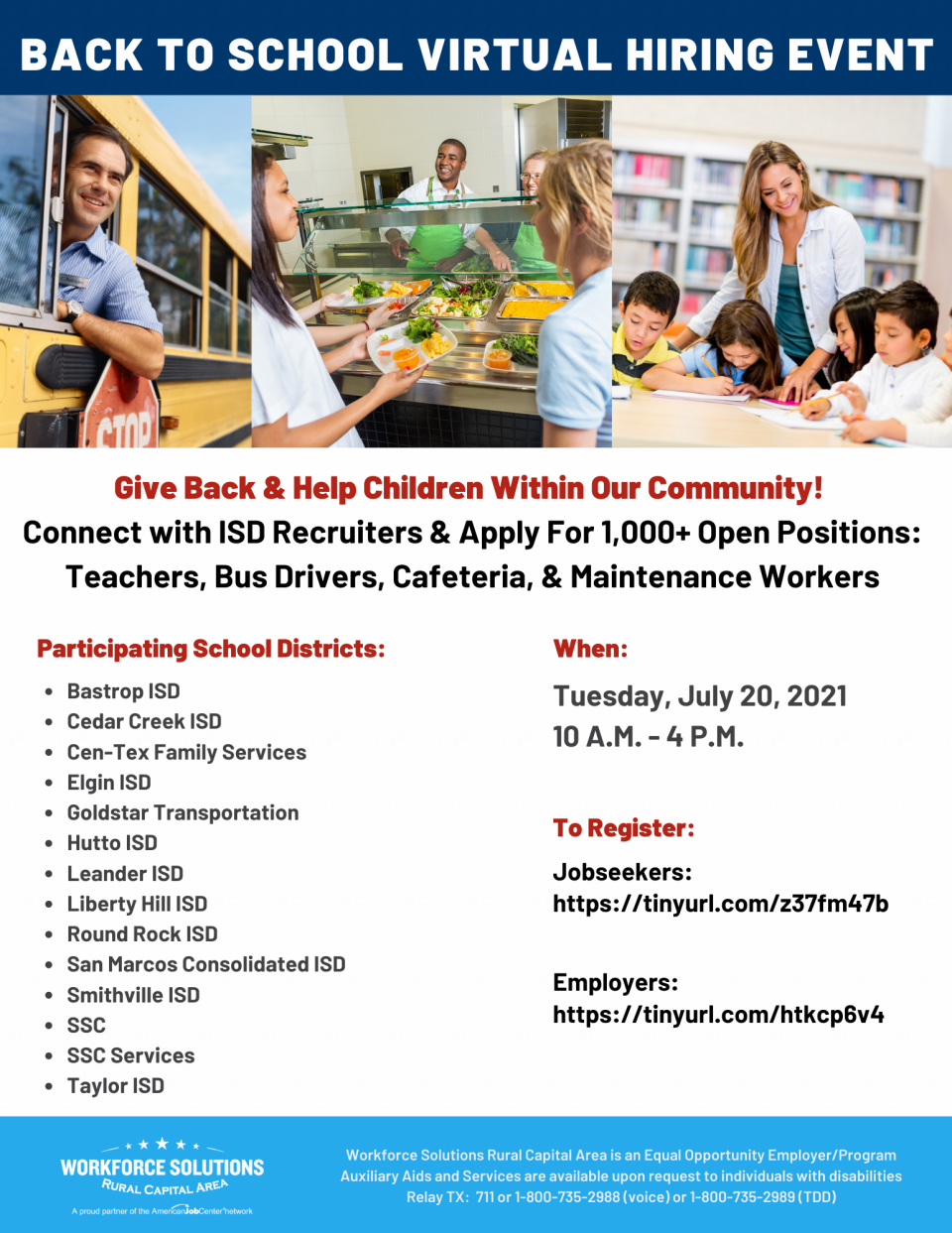 Independent School Districts across Central Texas are hiring immediately for the upcoming school year and Workforce Solutions Rural Capital Area is hosting a virtual job fair on Tuesday, from 10 a.m. to 4 p.m., to help recruiters connect with you.
More than 1,000 open positions are currently available. Don't miss this opportunity to give back to your community by supporting children, and forge a sustainable career with your local school district.
Secure your place - Register now: https://tinyurl.com/z37fm47b
---