Team at Workforce Solutions of Williamson County Recognized for Outstanding Employment Services for Veterans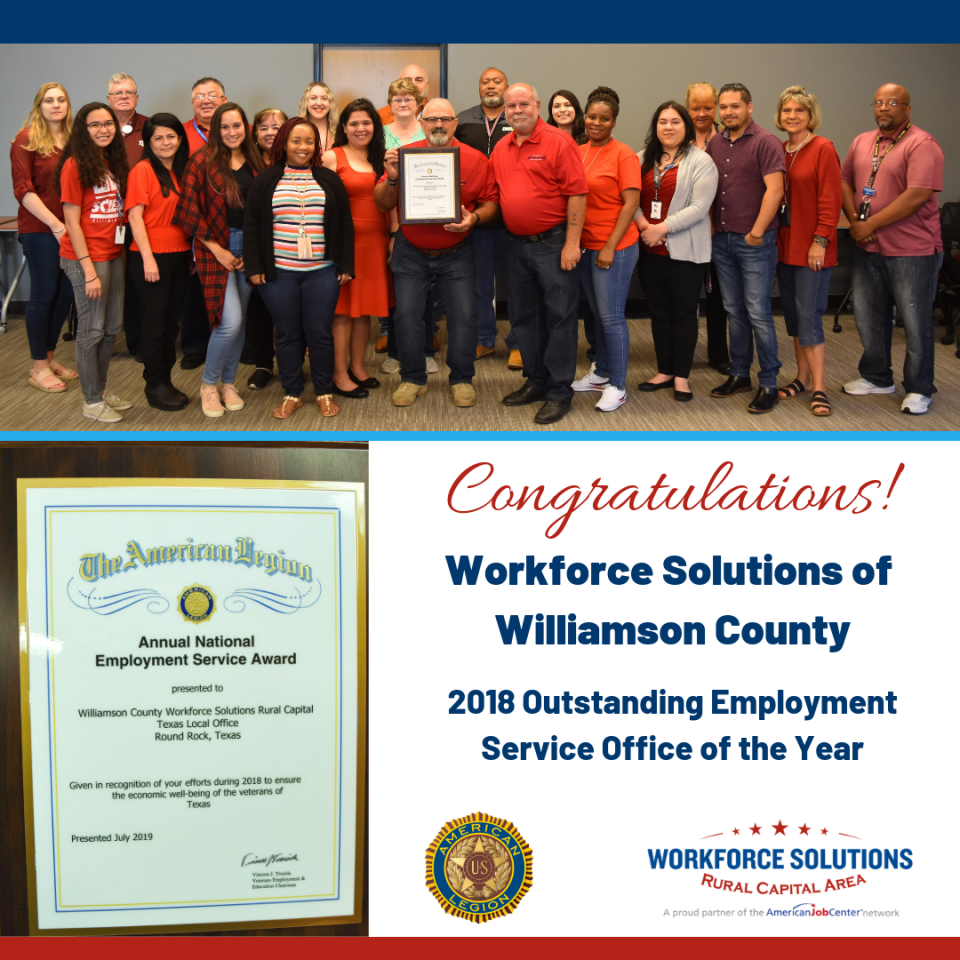 Please join us in congratulating our team at Workforce Solutions of Williamson County for being recognized by the American Legion Department of Texas as the Outstanding Employment Service Office of the Year, for their work to empower Rural Capital Area veterans.
We'd also like to thank the Texas Veterans Commission, for recognizing our RESEA Talent Development Specialist, Rachel White, and Business Services Consultant, Jesus Guerra, for their dedication to empower veterans throughout the Rural Capital Area.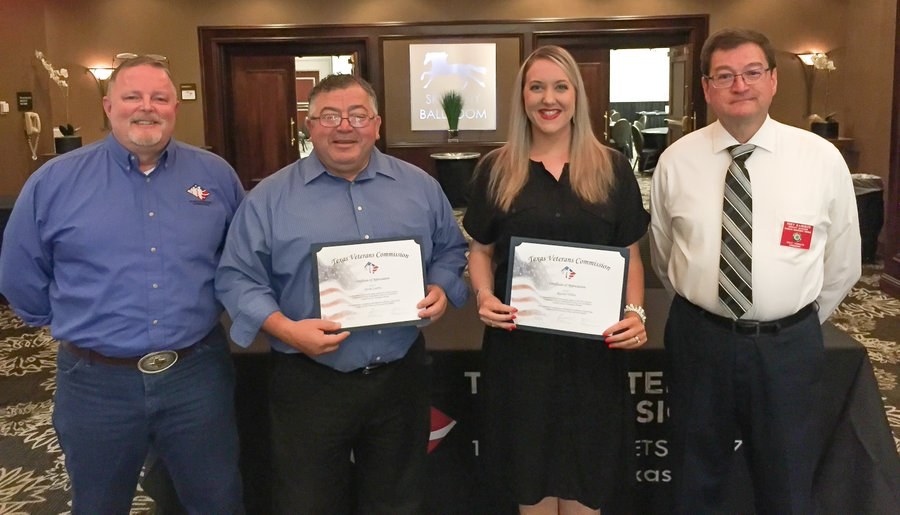 We're proud of your efforts to deliver world-class services to our nation's heroes.
---