Williamson County Ranked 2nd in US for Largest Over-the-Year Increase in Employment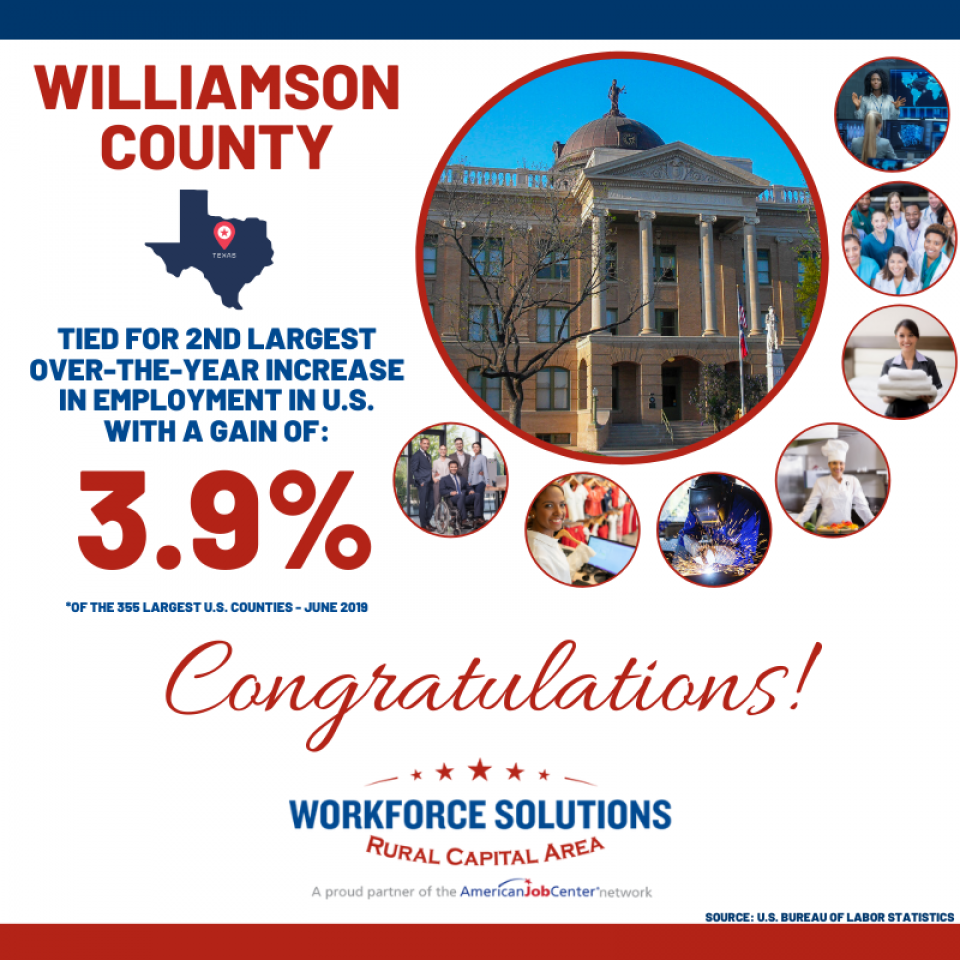 Way to Go, Wilco! 👏 Williamson County is leading the nation in job growth in 2019, according to a new report from U.S. Bureau of Labor Statistics.
Out of the 355 largest counties in the country that were examined, Williamson County tied for the second-highest 12-month employment increase between June 2018 and June 2019, at 3.9 percent, along with Richmond County, New York (Staten Island) and Utah County, Utah.
Adams County, Colorado took the top spot with a gain of 5.3 percent.
Williamson County recorded an unadjusted unemployment rate of 2.7 percent in October 2019, down slightly from 2.8 percent in September, and below the 2.9 percent seen in October 2018.
Thanks to continued employer services and talent development efforts by all of our workforce and community partners, Williamson County's unemployment rate remains below the Texas and national rates, which were both at 3.3 percent in October.
With 300,953 people employed in the county, and the local economy continuing to strengthen, it's no surprise that Wilco, and the entire nine-county Rural Capital Area, continues to be the best place in the country to live, work and do business.
For an economic overview of Williamson County, and please visit our Rural Capital Headlight Portal.
---