Workforce Solutions Rural Capital Area Awarded $2.5M DOL Grant to Bolster Healthcare Workforce in Rural Communities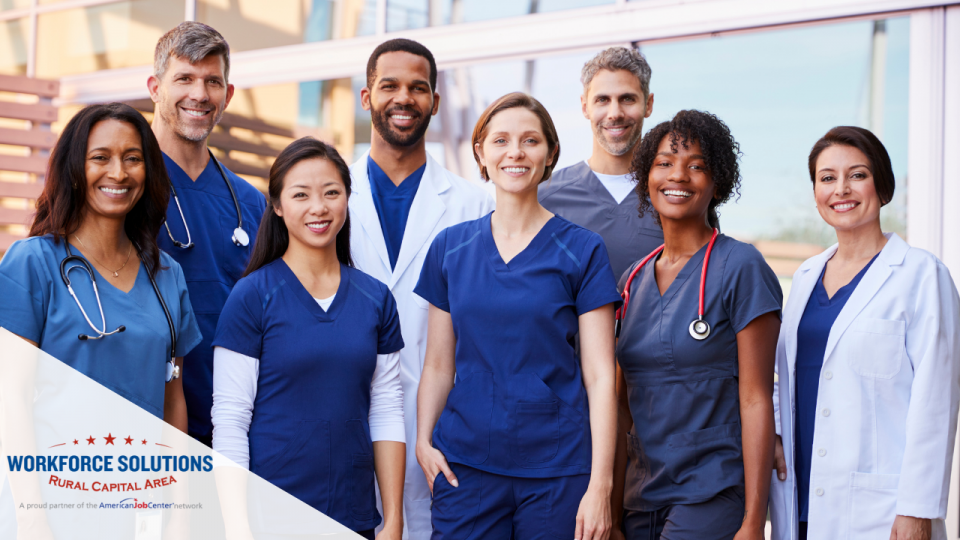 Workforce Solutions Rural Capital Area was awarded a $2.5 million Rural Healthcare Initiative (RHI) grant to address rural healthcare workforce shortages in communities within its workforce development area. WSRCA is the only organization in the Great State of Texas to be awarded the prestigious grant.
The grant money will be spread across four years and the goal is to provide the region's healthcare employers with trained workers. This will be accomplished by:
Assisting unemployed individuals seeing entry or reentry into the workforce and underemployed workers in need of new skills and full-time employment opportunities; and
Serving incumbent (already employed) workers who need to increase their skills to remain competitive and advance along a career ladder; and
Focusing on equity and affirmative outreach to include veterans, military spouses, transitioning service members, and underrepresented populations, including women, people of color, former justice involved individuals and individuals with disabilities.
The grant will provide assistance with the cost of tuition and training materials and other appropriate support services to individuals who are interested in working in the healthcare industry in Burnet, Blanco or Llano counties.
WSRCA, as the lead applicant, will provide the overall project and financial management, and will work in partnership with the organizations listed below to plan and implement the project over the next several months.
Marble Falls Economic Development Council; Bluebonnet Trails Community Services; Baylor Scott & White Health; Hill Country Memorial; Central Texas College; Texas Tech University; Central Texas Allied Health Institute; Texas State University; Workforce Network, Inc.; Community Resource Centers of Texas, Inc.; and Community Action, Inc. of Central Texas.
Click to read more in the news release
See media coverage of the project: $2.5M job training grant to address local healthcare worker shortage

---