WSRCA Helps Veterans, Employers Connect at Multiple Hiring Red, White & You Events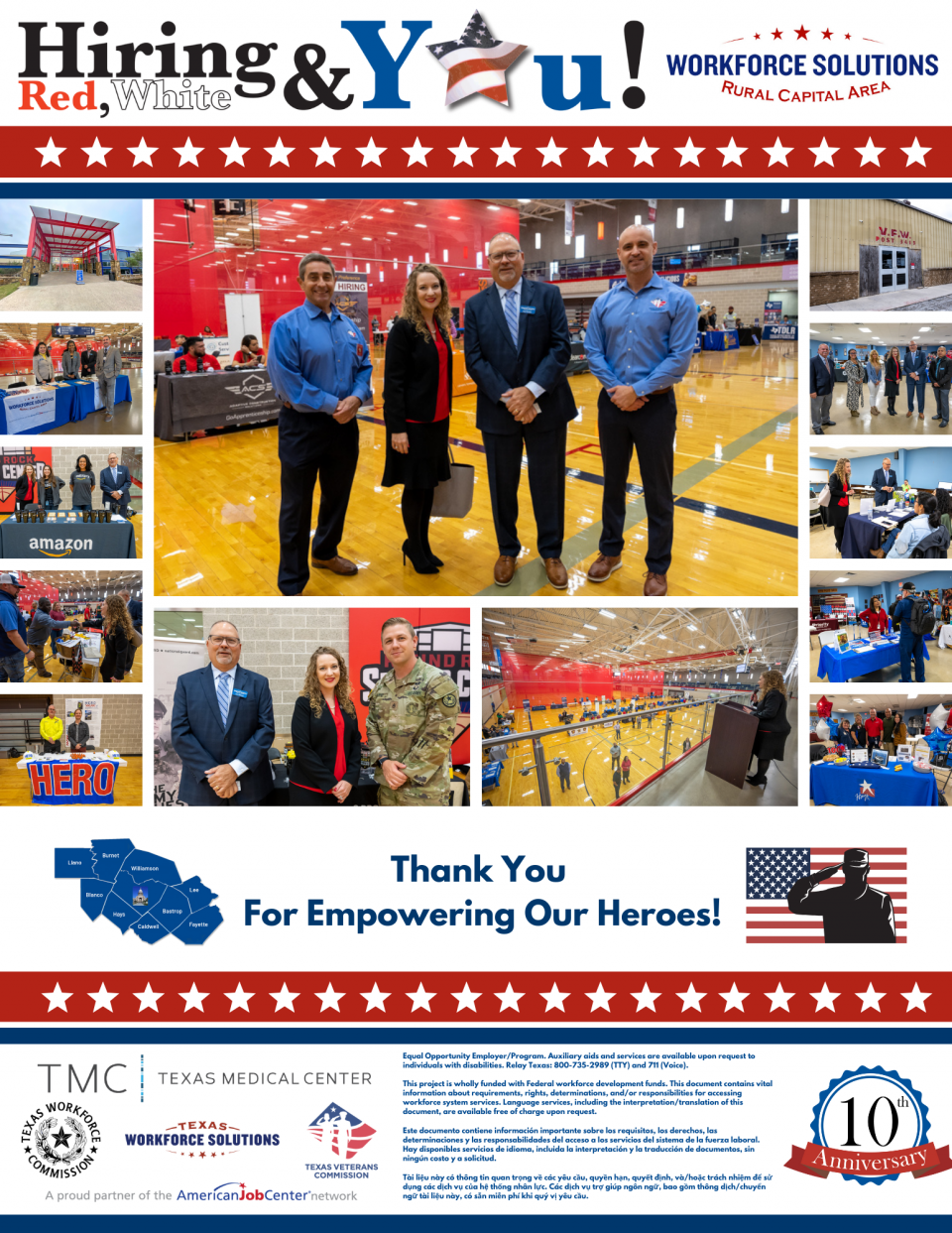 The Workforce Solutions Rural Capital Area team would like to thank all of our partners who helped us connect our talented Central Texas veterans and their spouses with amazing local employers, at the Hiring Red, White & You! (HRWY) events online and in-person in Round Rock and San Marcos.
We're humbled by our mission to serve our nation's heroes and grateful for community support.

A special thank you goes out to our VIP guests, Mary York, Director of Outreach and Employer Initiatives with the Texas Workforce Commission, and Texas Veterans Commission Executive Director Thomas Palladino, and Deputy Director Shawn Deabay, for helping us kick off our HRWY events.
Together we're building a world-class workforce for Texas.
---