WSRCA Hosts Apprenticeship Seminar for Employers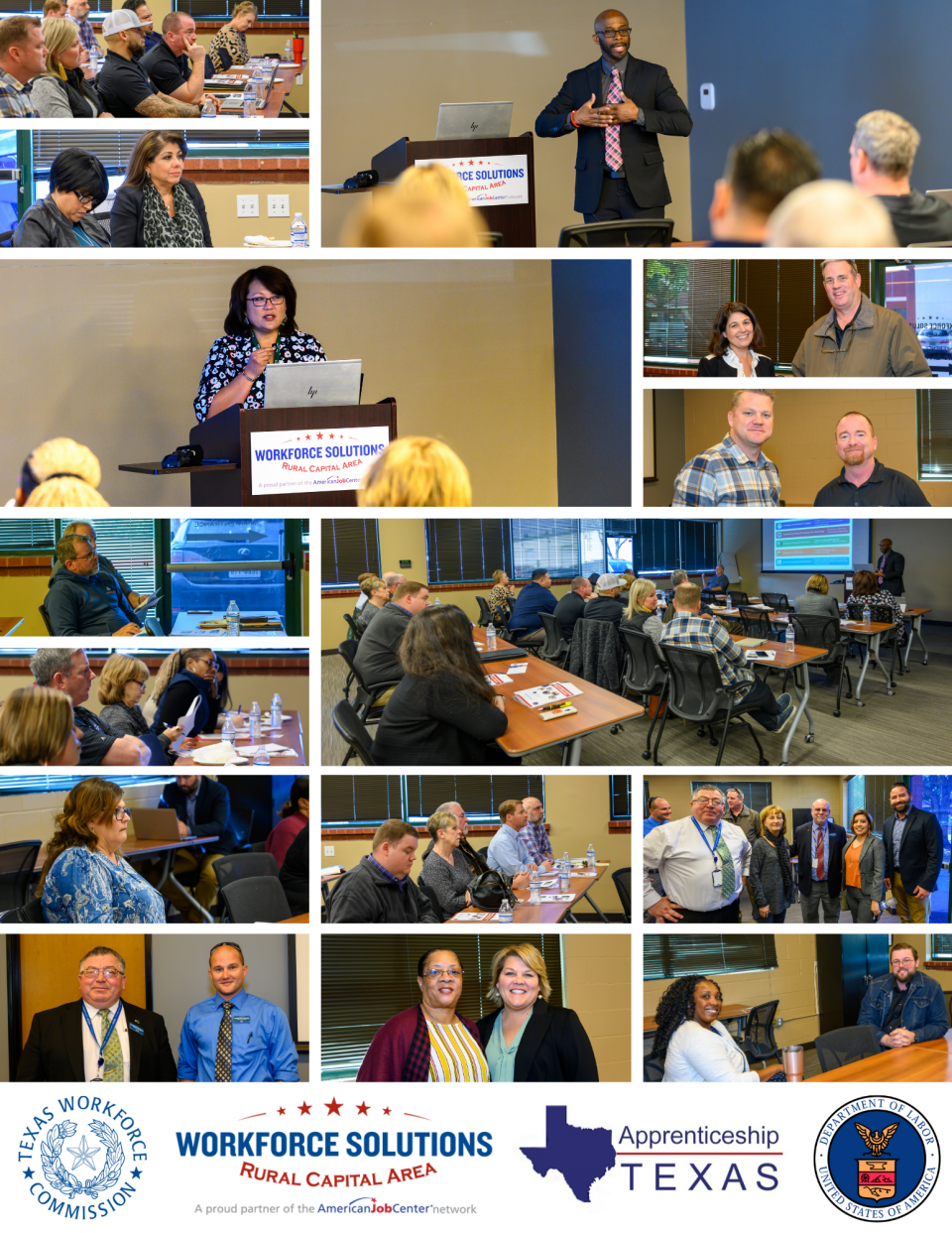 The WSRCA team would like to thank the more than 50 attendees who took part in our Apprenticeship Seminar for Employers at our Workforce Solutions of Williamson County career center.

The goal of the free seminar was to connect local businesses with federal and state specialists, to target training solutions through registered apprenticeship, that can immediately create workforce pipelines to enhance their operations.
We're grateful for the participation of our partners, Troy Johnson from the U.S. Department of Labor Office of Apprenticeship, and Ann Pham from the Texas Workforce Commission's Apprenticeship Team, who served as keynote speakers during the seminar, to guide employers and answer any questions they had.

A special thank you goes to Jail to Jobs, who provided a wonderful lunch for attendees, as well as insights into their apprenticeship journey.
For more information on you can create a workforce pipeline for your business through registered apprenticeship, connect with our Business Services Team.
---