WSRCA Joins Bastrop Community Partners to Welcome Attendees of Governor's Small Business Workshop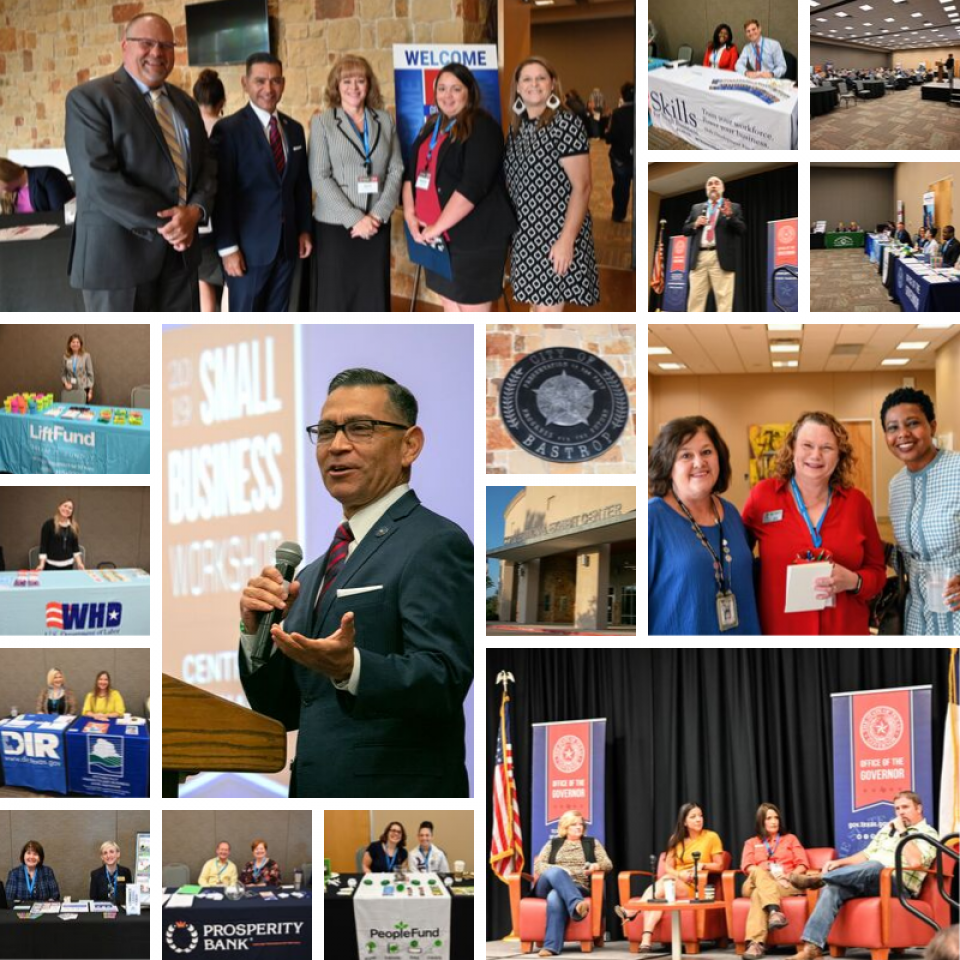 Your Workforce Solutions Rural Capital Area (WSRCA) team partnered with the Bastrop Chamber of Commerce, the Bastrop Economic Development Corporation, and the Governor's Business and Community Development Division, to host the Governor's Small Business Workshop - Central Texas, at the Bastrop Convention & Exhibit Center.
TWC Commissioner Representing Labor, Julian Alvarez, provided the keynote address to attendees, and WSRCA Business Services Consultant, Craig Henry, provided insights on programs and support available for local employers.
The Governor's Small Business Workshops provide rural small business owners and aspiring entrepreneurs an opportunity to interact with small business resource providers, such as business lenders, business-oriented non-profits, and local, regional, state and federal agencies.
Many thanks to all of our staff and community partners who rallied to support this amazing event.
Looking to take part in the next workshop? Visit the Texas Economic Development event calendar.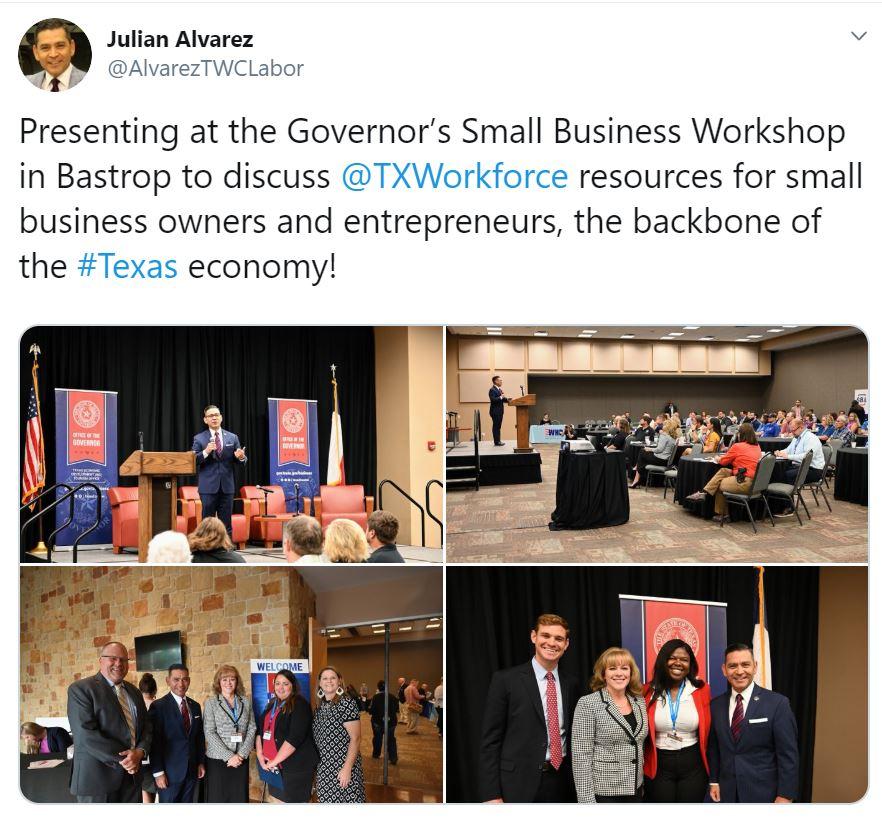 ---