WSRCA Joins with City of Kyle Economic Development, Chamber to Host 'Ready. Set. Thrive!' Employer Webinar on May 4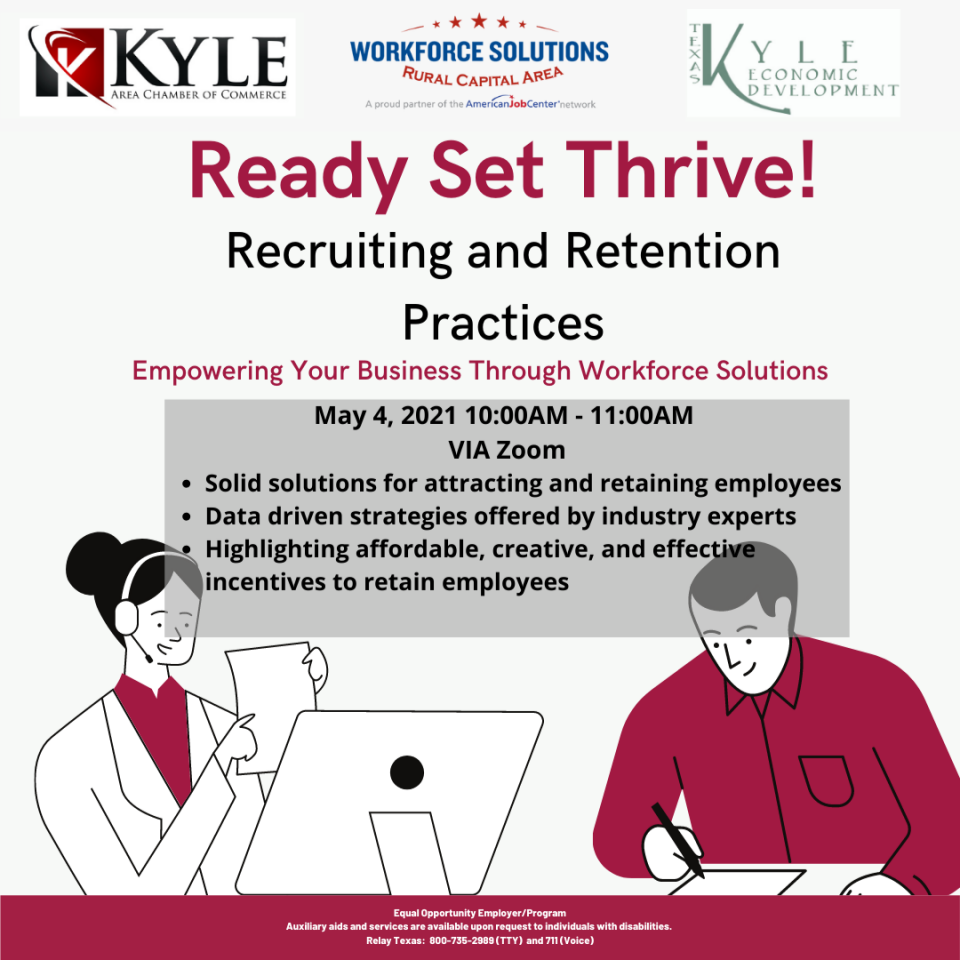 Workforce Solutions Rural Capital Area (WSRCA) is proud to partner with the City of Kyle Economic Development and the Kyle Chamber of Commerce to host the free employer webinar "Ready. Set. Thrive! Empowering your Business through Workforce Solutions" on Tuesday, May 4, starting at 10 a.m.
"Ready. Set. Thrive!" will be the initial kickoff for Economic Development Week in Kyle, which runs from May 9-15. The webinar will feature an array of panelists from regional organizations — including WSRCA, Austin Community College, and Hays CISD — that specialize in workforce development and helping employers grow their businesses by utilizing the public workforce system, regional resources, and data-driven strategies to attract and retain talent.
For more information and to register for the webinar, please visit http://bit.ly/ReadySetThriveWebinar.
Click to review the media advisory.
---