WSRCA Joins With Partners to Lead Workforce Development Discussion at CAN's 2021 Central Texas Expanding Opportunity Summit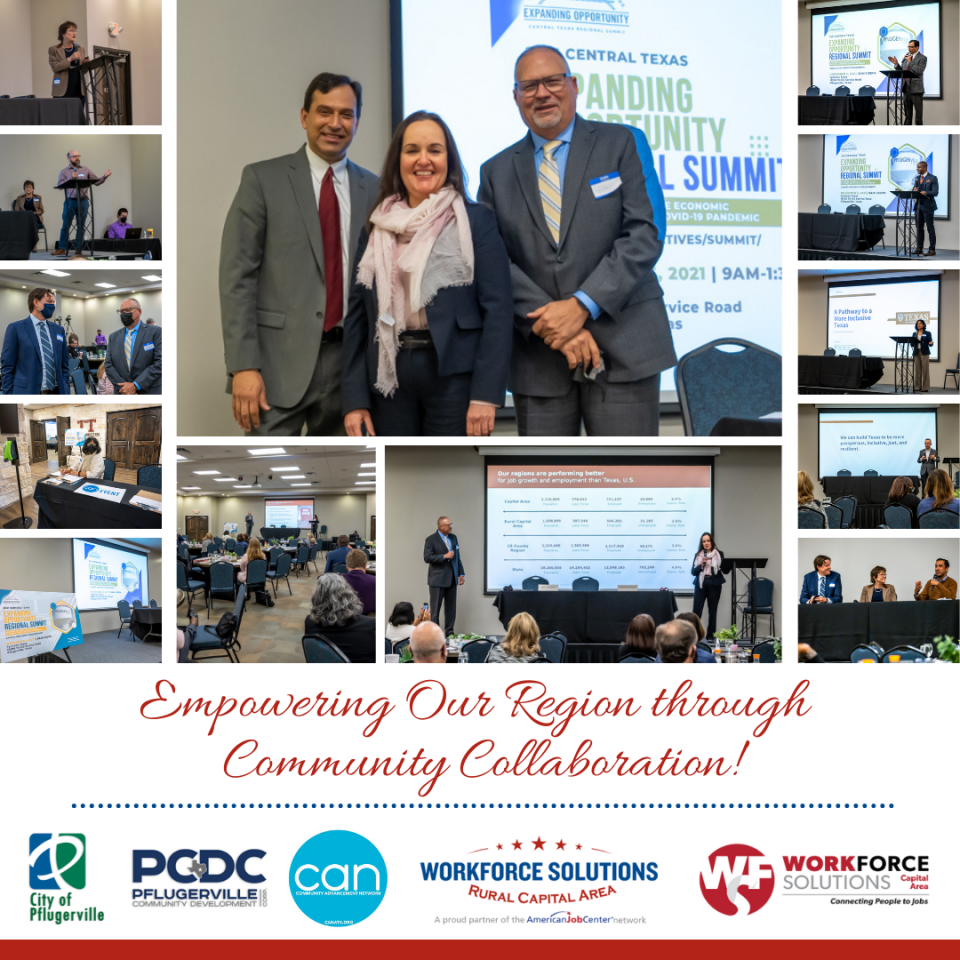 WSRCA would like to thank everyone who took part in the Community Advancement Network - CAN's Expanding Opportunity Summit in Pflugerville to explore how we can "ensure an equitable economic recovery," for individuals & families in Central Texas.
The Central Texas Regional Summit is a biennial event that brings together elected, policy and community leaders from across the five county Austin-Round Rock-San Marcos Metropolitan Area to explore how we can do a better job of improving access to economic opportunity for individuals and families in the region.
Our CEO, Paul Fletcher, and Workforce Solutions Capital Area, CEO, Tamara Atkinson, provided an economic and workforce profile, as well as career training and child care solutions we're spearheading to empower Texans.
Learn more about CAN: http://canatx.org/

---