WSRCA Joins with Regional Partners at Austin Mobility Summit to Deliver Solutions for Central Texans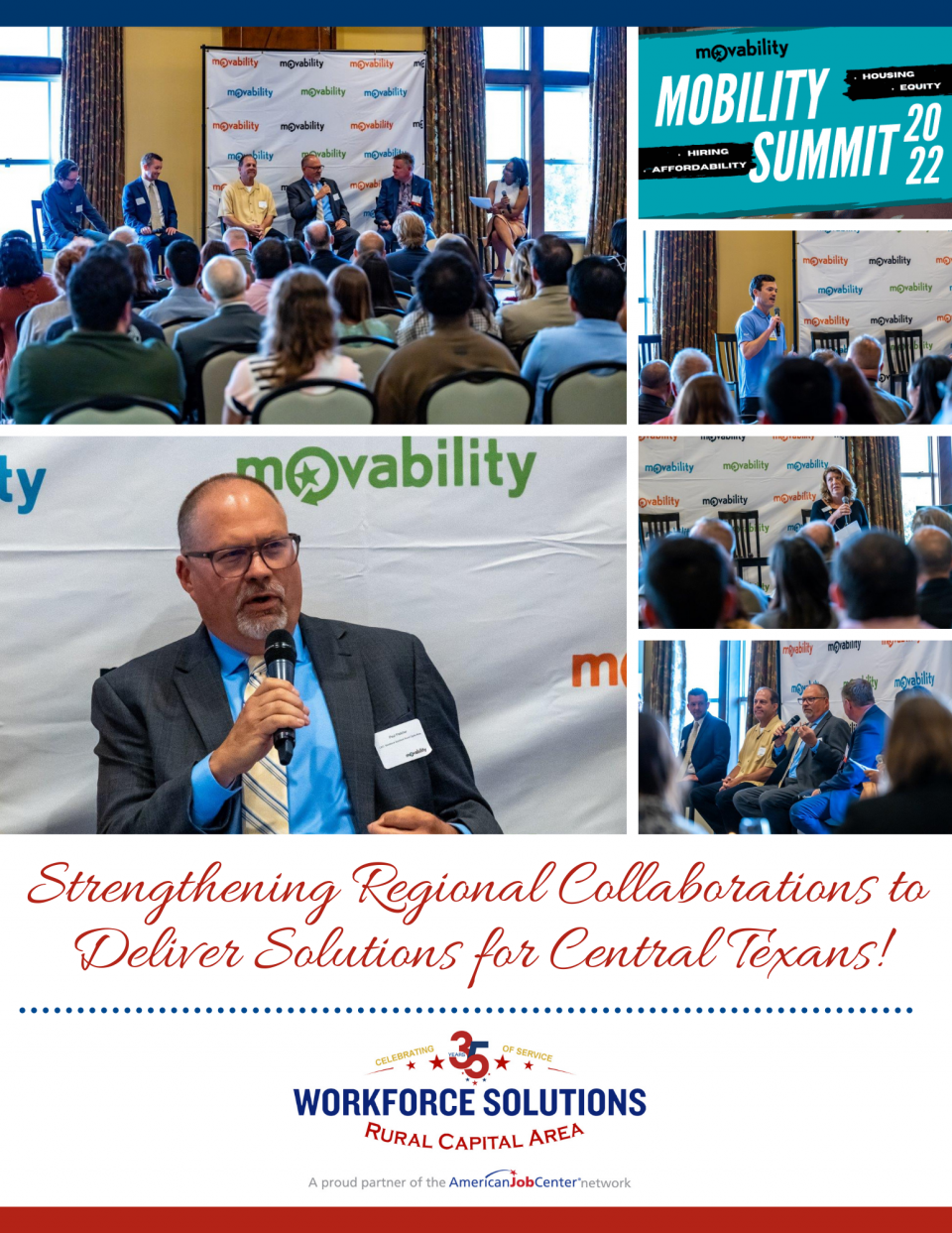 We're humbled by our partnerships! Many thanks to Movability for inviting our CEO, Paul Fletcher, to discuss regional workforce trends and opportunities at the 2022 Greater Austin Mobility Summit.
The Summit was moderated by Jenell Moffett, Movability Board member and Associate Vice President, Strategic Initiatives at Downtown Austin Alliance.
Panelists included:
Spencer Cronk, City Manager, City of Austin
Paul Fletcher, CEO, Workforce Solutions Rural Capital Area
Gary Hudder, Director of Transportation, City of Round Rock
Scott Sellers, City Manager, City of Kyle
Craig Staley, owner of Royal Blue Grocery
Together, we're addressing barriers to success for our workforce and empowering our communities through collaborative solutions.

---