WSRCA Joins with TWC for Kickoff of 'Texas Interns Unite!' Initiative to Build Internship Connections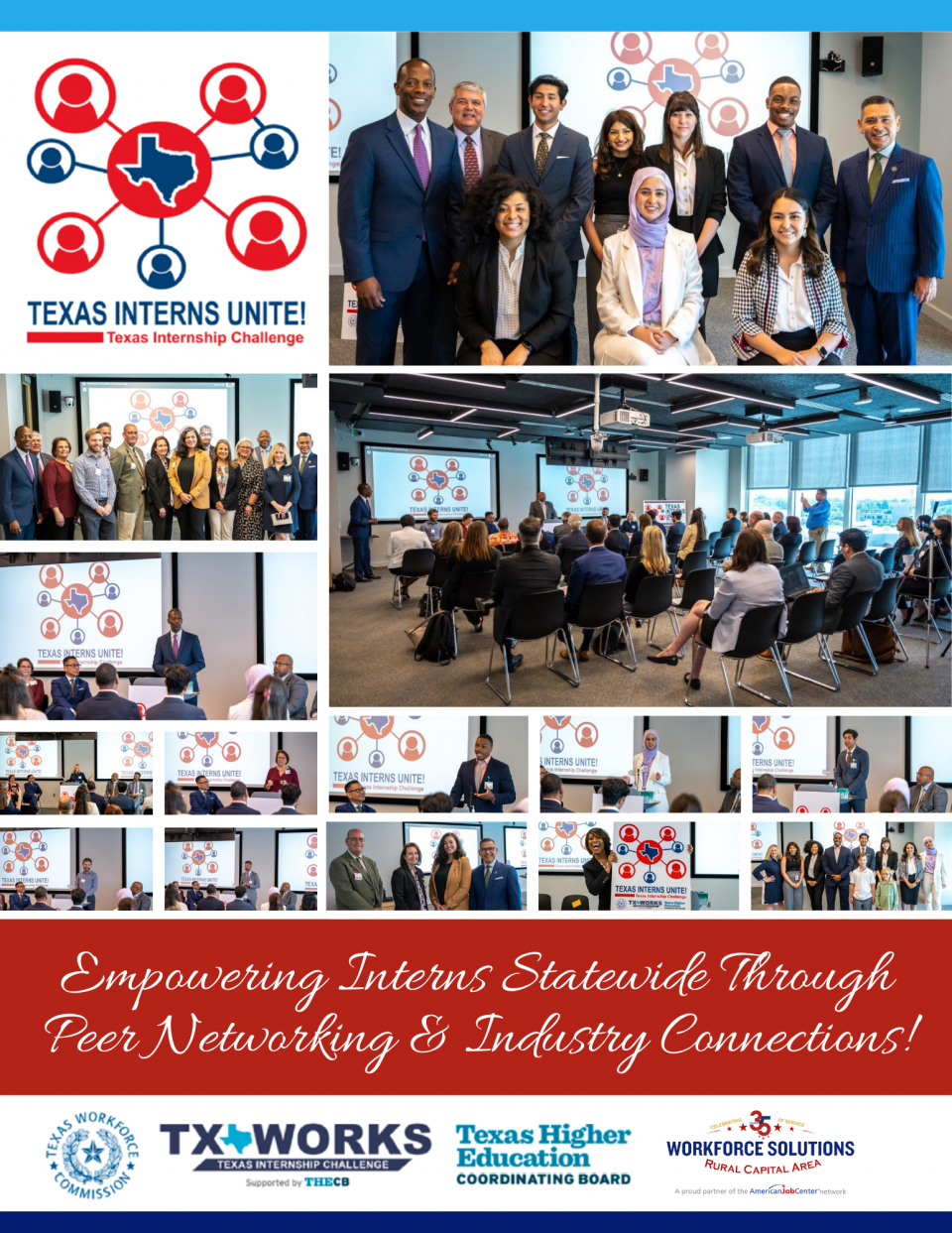 Internships Create Opportunities! We're proud to join with our partners at the Texas Workforce Commission (TWC) to launch the "Texas Interns Unite!" initiative to connect interns with peers statewide to build relationships and strengthen industry connections.
Together with TWC Commissioner Representing Employers Aaron Demerson, we took part in a press conference at Google in Austin to emphasize the many benefits of internships, and how the Texas Interns Unite! initiative connects interns across the state with Texas employers and each other.
In partnership with the Texas Higher Education Coordinating Board (THECB) and TXWORKS Internship Program, this initiative will harness the power of interns in Texas with a platform for networking, sharing, learning best practices, and collaborating with employers. If an employer or an intern is looking to connect, they can join Texas Interns Unite! on LinkedIn for updates, events, and post or discover internship opportunities.
Texas Interns Unite! is an initiative connected to the Texas Internship Challenge, a leading statewide campaign that challenges employers to increase and promote internships for students in Texas. For more resources for employers and students, visit TWC's Texas Internship Challenge website. The portal provides a free platform for employers to post internships and for students to access multiple paid and academic credit internship opportunities across the state.
The Texas Internship Challenge was developed as a result of a recommendation from TWC, the Texas Education Agency, and THECB to Governor Greg Abbott, as part of the Tri-Agency Initiative. Additionally, employers interested in providing paid internships for undergraduate Texas college and university students can be reimbursed through the Texas Working Off-Campus: Reinforcing Knowledge and Skills Internship Program (TXWORKS.) In 2022–2023, the state will fund $10 per hour for eligible internships, and participating employers match that amount. Learn more here.
---