WSRCA Meets with Cedar Park Mayor, Council, Chamber Leaders at Community Event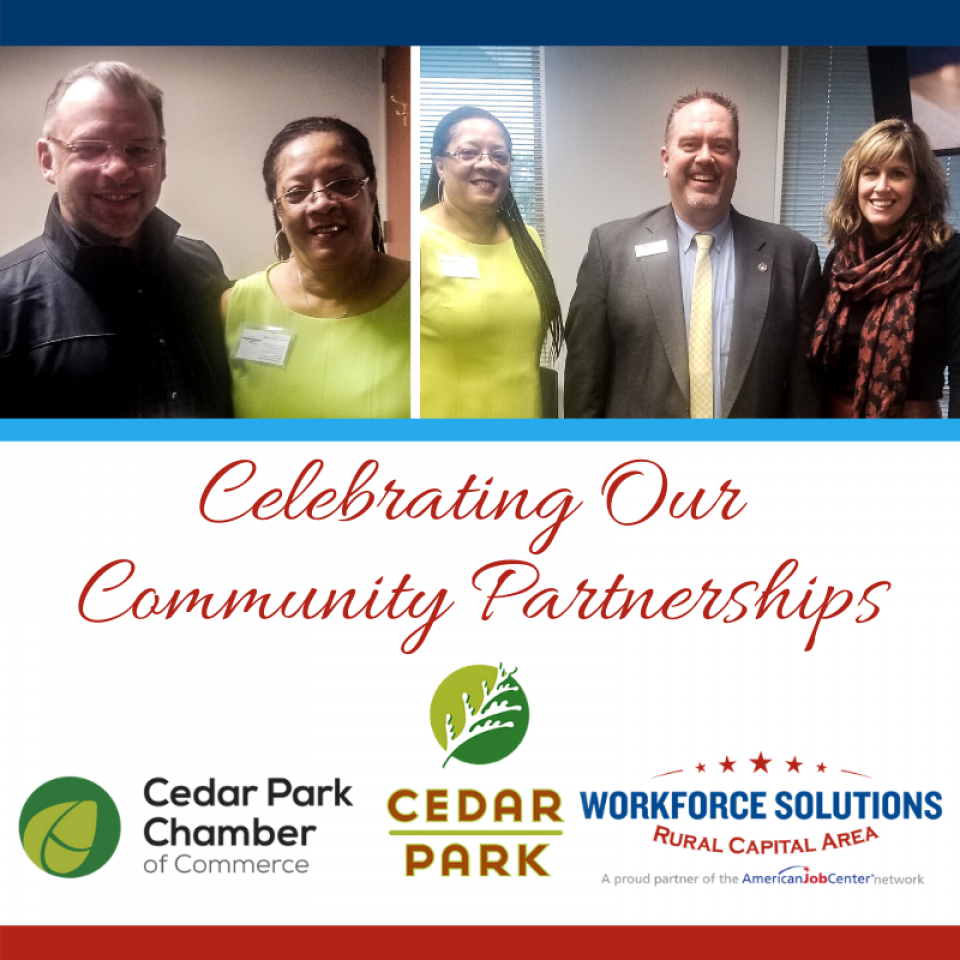 The WSRCA team is honored to have taken part in the Cedar Park Coffee with the Council event hosted by Cedar Park Mayor Corbin Van Arsdale, the City Council, and the Cedar Park Chamber of Commerce.
The event included members of the community from across industries and services.
Cedar Park is a wonderful Rural Capital Area community with a strong vision for the future, and we couldn't be more proud to support and empower their workforce needs.

Learn more about the Council's vision on their website.
Pictured (left to right): Cedar Park Mayor Corbin Van Arsdale, Workforce Solutions Rural Capital Area Business Solutions Consultant Annette Sherman, Chamber President & CEO Tony Moline & Cedar Park City Manager Brenda Eivens.

---