WSRCA Team Helps Welcome the Texas Conference for Employers to San Marcos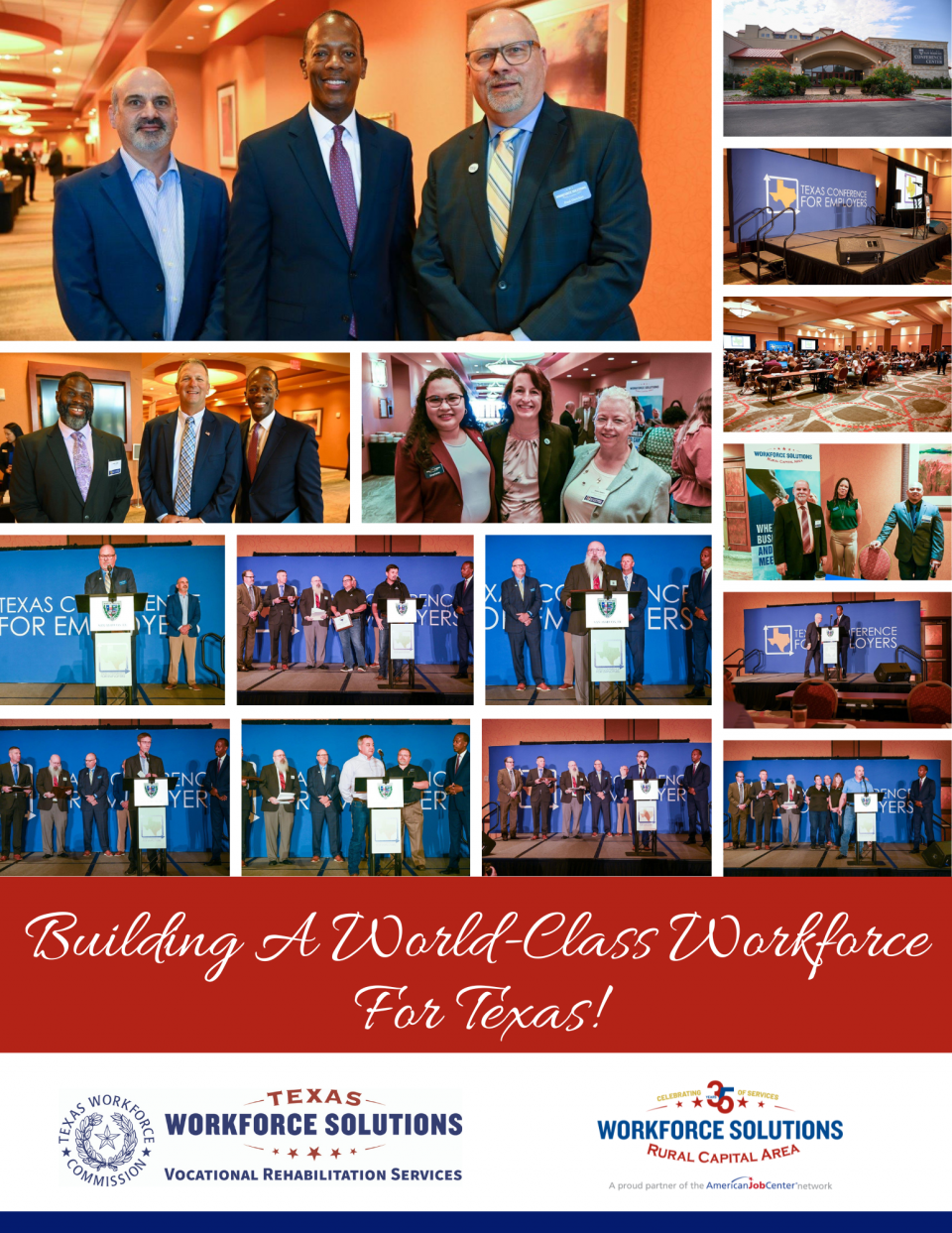 Many thanks to everyone who participated in the 2022 Texas Conference for Employers at the City of San Marcos Conference Center.
Employers who attended the seminar learned about updated state and federal employment laws and the unemployment claim and appeal process.
Our partners at the Texas Workforce Commission assembled its best speakers to guide employers through ongoing matters of concern and to answer any questions they had regarding their business.
Special thanks to our event host, Commissioner Representing Employers, Aaron Demerson, with the Texas Workforce Commission, and our Board Chair, Frank Leonardis, and Board CEO, Paul Fletcher, for welcoming conference attendees with opening remarks.
For more on upcoming TWC employer events, please visit: https://www.twc.texas.gov/texas-conference-employers
---