WSRCA Team Joins with San Marcos Chamber, Business Leaders for Roundtable Discussion with Congressman Chip Roy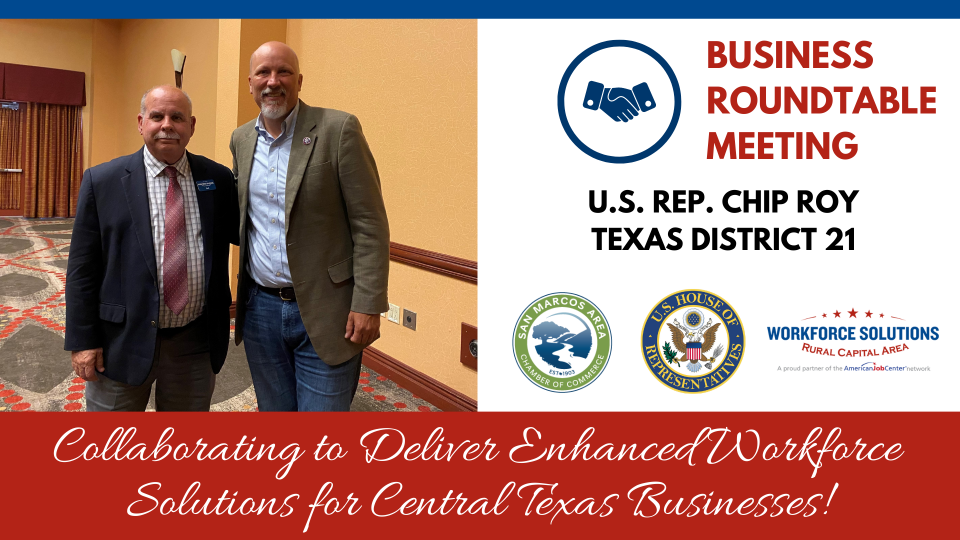 Your WSRCA team joined with business leaders from San Marcos for a roundtable discussion with U.S. Rep. Chip Roy, Texas District 21, at the City of San Marcos Conference Center hosted by the San Marcos Area Chamber of Commerce.
We're proud to join with our industry and community partners to identify solutions for industry challenges amid the pandemic and explore new opportunities to enhance workforce participation throughout the Central Texas region.
Many thanks to Congressman Chip Roy for guiding our discussions, to the Chamber for hosting the event, and to everyone who took part to enhance our communities.
Together, we're building a world-class workforce for Texas.
---