WSRCA Team Meets with Williamson County Commissioner Terry Cook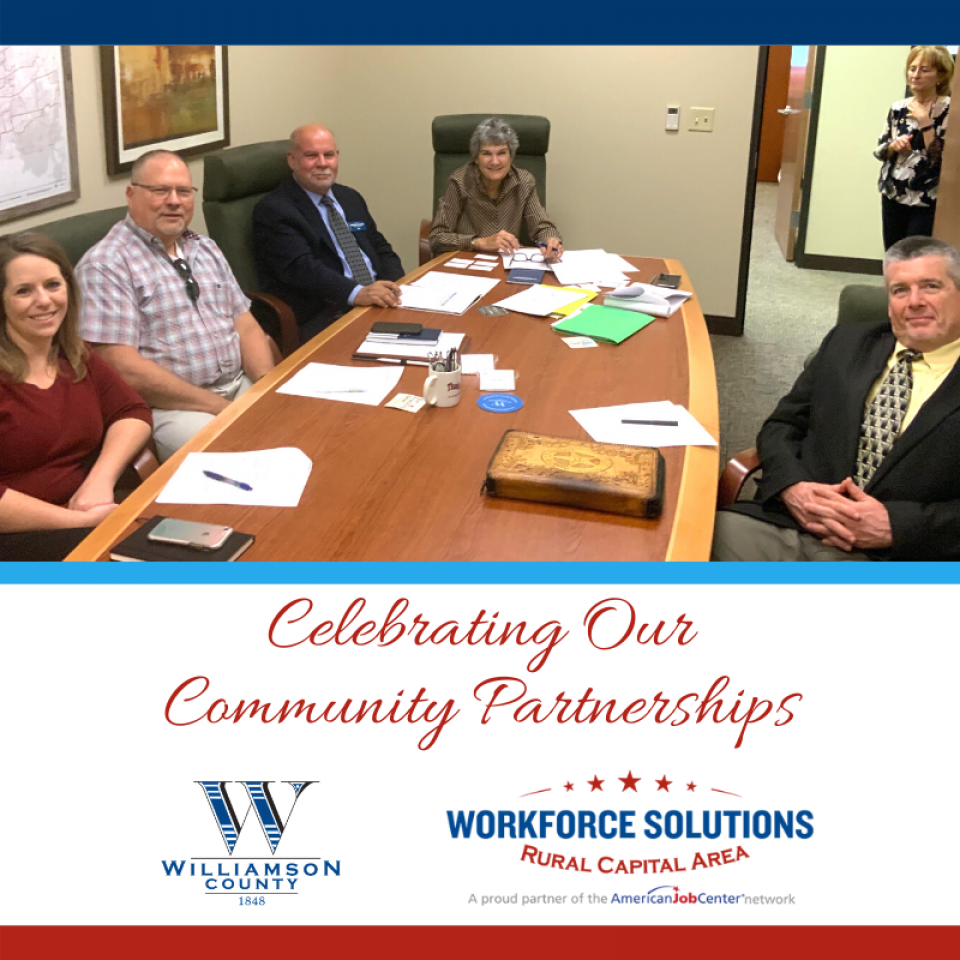 Your Workforce Solutions Rural Capital Area (WSRCA) team met with Williamson County Commissioner Terry Cook, who representing Precinct One, to share more information about our business, career and Vocational Rehabilitation services.
Commissioner Cook had been a wonderful partner in helping us generate more awareness of our no-cost services for the nine-county Rural Capital Area community.
Attending the meeting with Commissioner Cook was Doris Sanchez, from her communications team, WSRCA CEO Paul Fletcher, COO Diane Tackett, WSRCA Business Services Manager Carl Braun, Texas Workforce Solutions-Vocational Rehabilitation Services Manager Robert Alexander and myself, Brian Hernandez.
The Commissioner and her team regularly publish Oped articles in the regional newspapers, to help the community learn more about events, projects and resources that are available.
Look for their articles under "Hot Topics" on the Commissioner's web page.

---