WSRCA Team Members Honored with William A. Turner Award for Exemplary Customer Focus & Service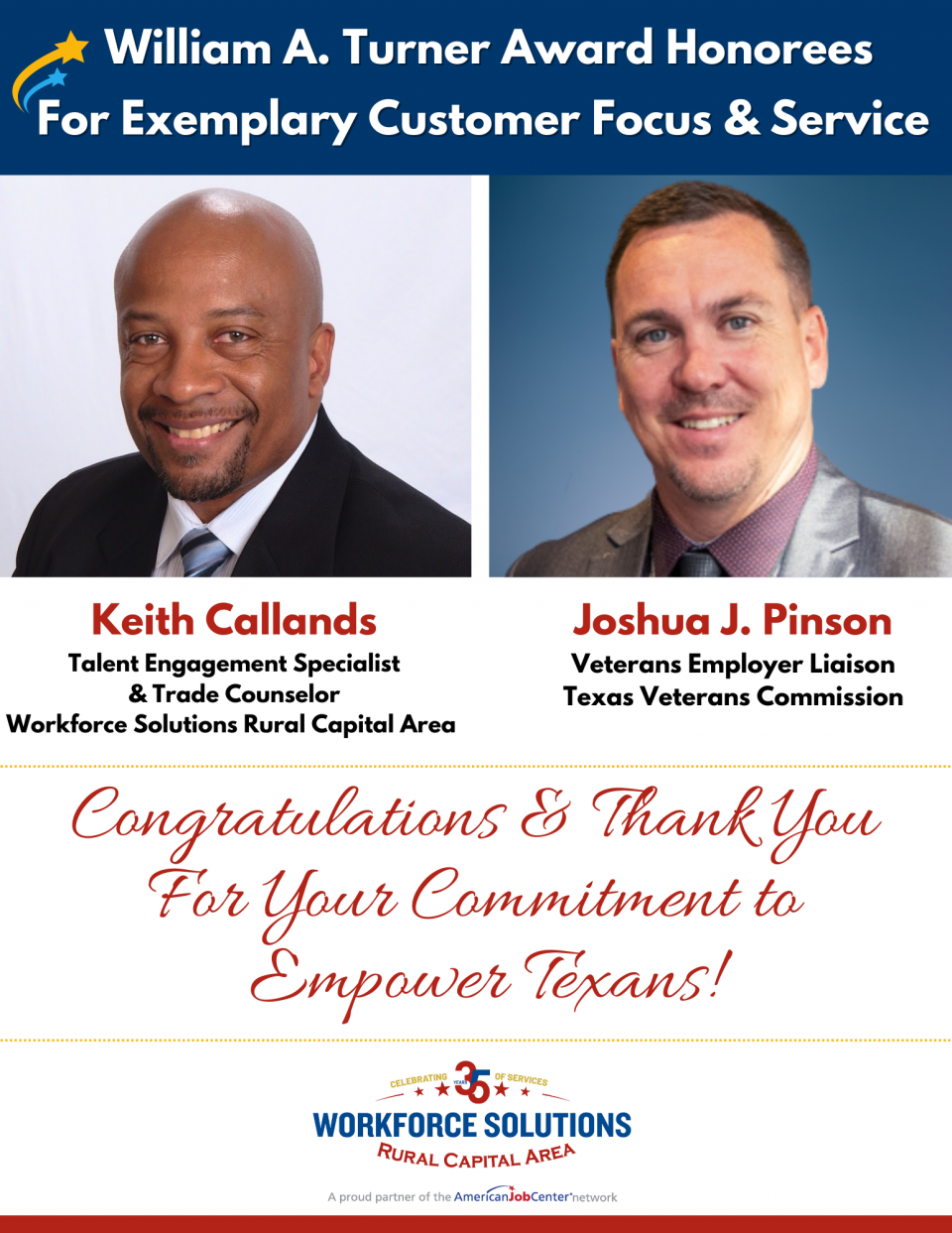 Please join us in congratulating our teammates, Keith Callands and Joshua J. Pinson, for earning the William A. Turner Award For Exemplary Customer Focus and Service.
Keith and Joshua were recognized by their peers with this Award for exemplifying the commitment our late Deputy Project Manager, Bill Turner, displayed to our customers.
You, our customers, are the most important part of our operations, and these gentlemen exemplify our drive to create value for Texans.
In Bill's lasting words, "The most important thing we do is customer support, there is no challenge too large, and we will never give up".
Thank you, Keith, Joshua, and all of our teams, for your intentional efforts to deliver customized workforce solutions.
---