WSRCA Teams Joins With TWC, Fellow Boards at 24th Annual Texas Workforce Conference to Enhance Opportunities for Texans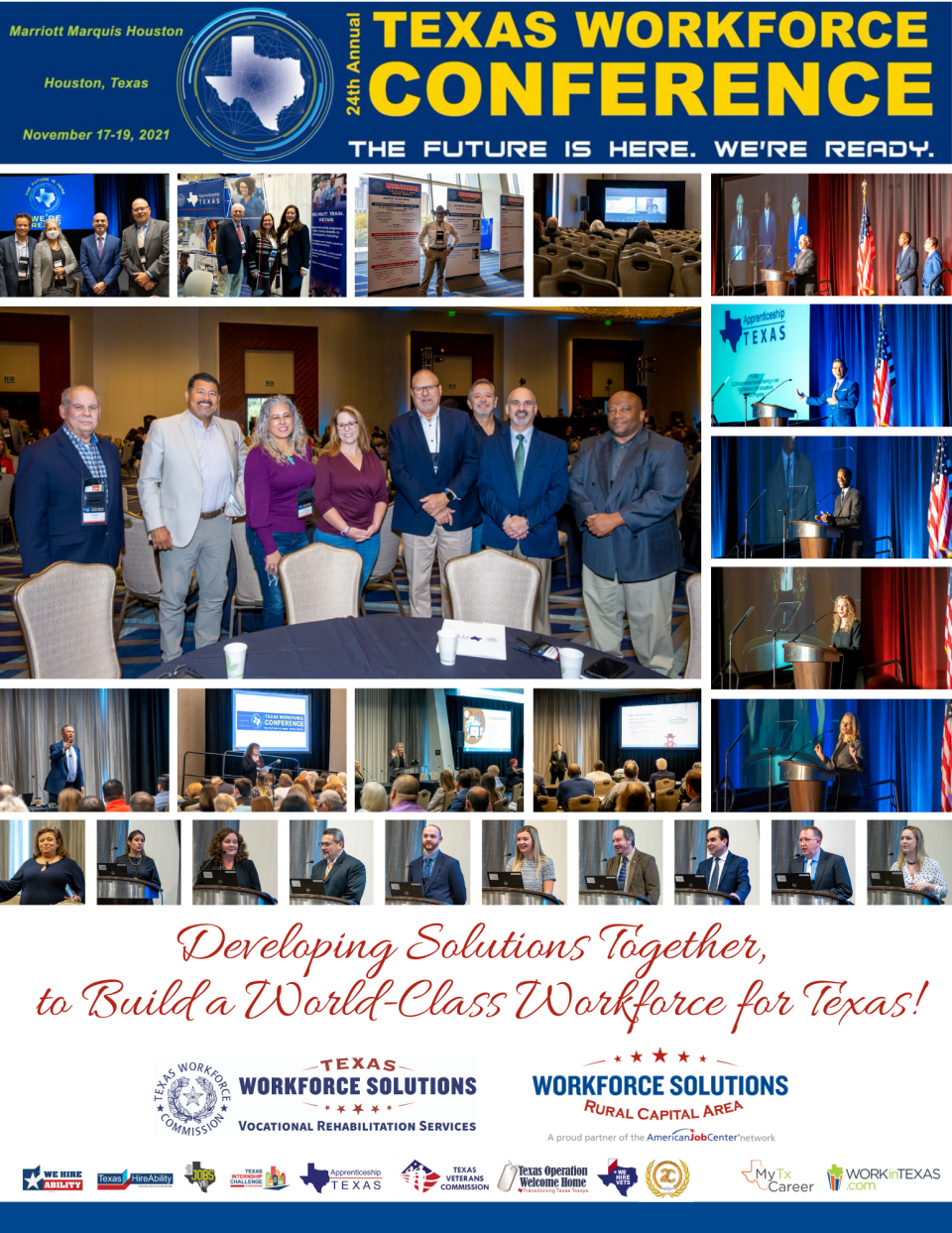 Your Workforce Solutions Rural Capital Area team joined with its partners at the Texas Workforce Commission, and workforce development Boards from across the state, at the 24th Annual Texas Workforce Conference in Houston, to share best practices, and to generate innovative ideas to enhance workforce opportunities throughout Texas.
The theme of this year's event, "The Future is Here. We're Ready," reflected our collaborative efforts to deliver customized workforce solutions statewide that are data-driven, and informed by the needs of industries and their employers.
Many thanks to TWC and its teams for a great lineup of conference sessions and speakers that will continue to create value for Texans and employers for years to come.

---