WSRCA Team Tours Texas State University's School of Engineering Makerspace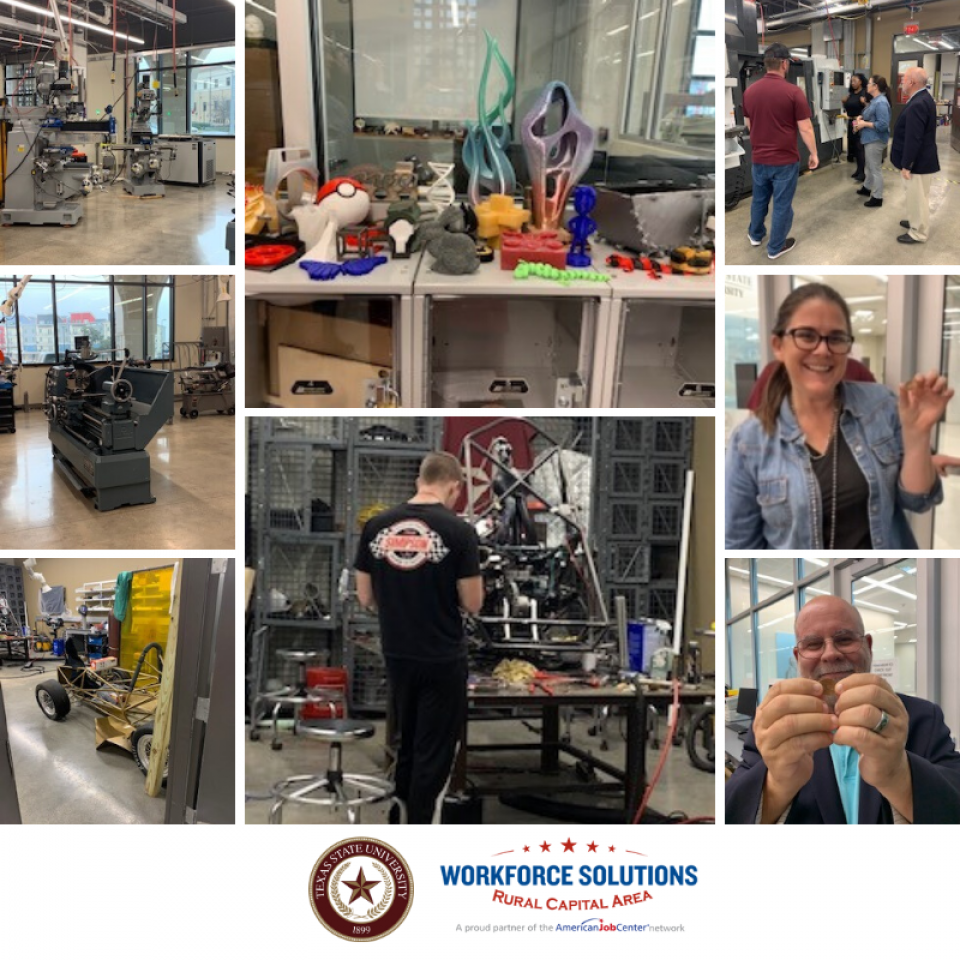 We're grateful to the Texas State University Ingram School of Engineering, for providing our team with a tour of the Ingram Hall Makerspace.
The amazing Makerspace engineering lab is a collaborative creative space for students to build projects, explore ideas, invent concepts and learn from one another.
Access to advance manufacturing resources like this helps continue to fuel the strong entrepreneurial spirit found in the Rural Capital Area, and supports the free exchange of ideas.
Learn more about the Ingram School and Makerspace: www.engineering.txstate.edu
---