WSRCA Visits with UA Local 286 Plumbers & Pipefitters to Help Expand Apprenticeships in Skilled Trades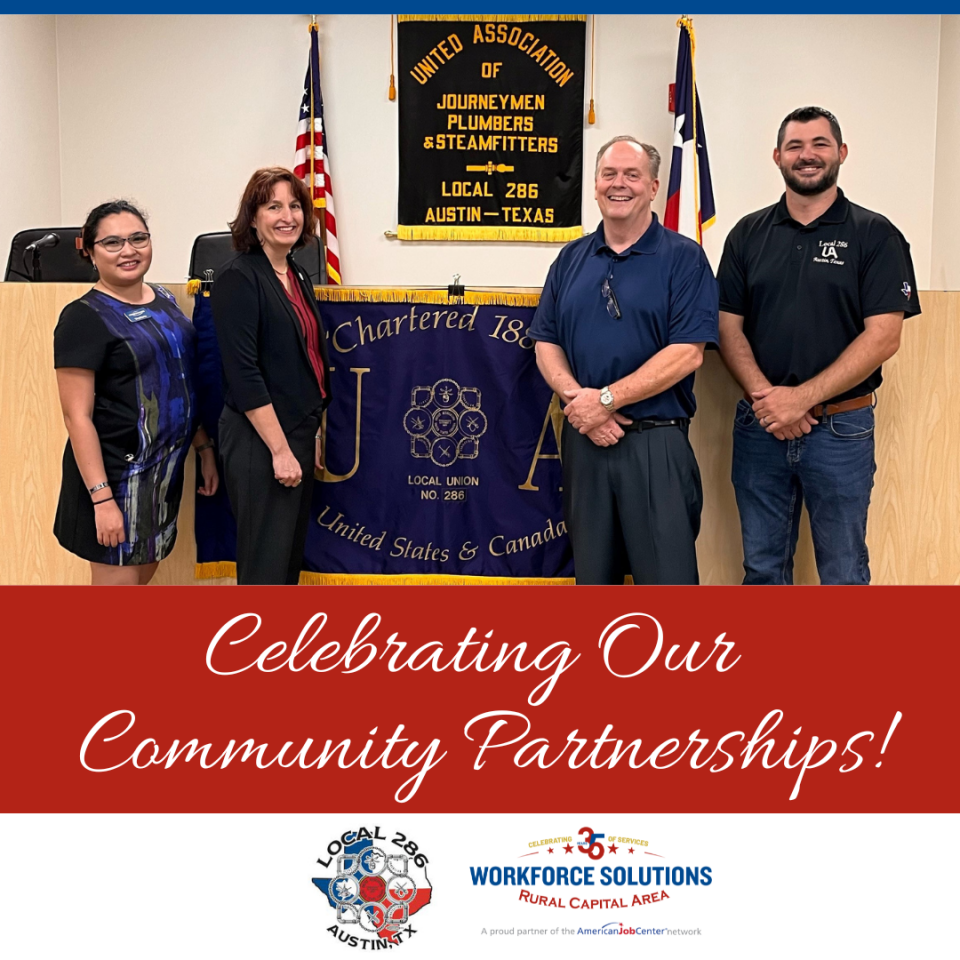 We'd like to thank our partners at UA Local 286 Plumbers & Pipefitters for hosting our team today for a tour of their amazing training facility in Austin.
UA Local 286 was chartered in 1923 and supports much of the Central Texas area, which includes the following counties: Travis, Williamson, Hays, Bastrop, Caldwell, Blanco, Burnet, Llano, San Saba, Lampasas, Bell, Lee and Mason. The organization represents over 1,300 union-trained plumbers and pipefitters and are affiliated with the United Association of Journeymen and Apprentices of the Plumbing and Pipefitting Industry of the United States and Canada.
Its members are highly trained craftsmen who fabricate, install and service piping systems. They may be found on jobsites involving single-family homes, garden and high-rise apartment buildings, large and small office buildings, supermarkets, food warehousing and processing facilities, power plants, chemical installations, factories, public buildings and healthcare facilities.
We're proud to collaborate with our community partners to build new pathways to careers through apprenticeship. The demand for skilled tradespeople continues to grow!
Plumbers & Pipefitters are vital to our local community. Upskill to tap into this supercharged career track. You may be eligible for training assistance.
---